---
How To Get Your Money Back?
Get your money back from any scam broker!
Fill in the contact form on the page in this link and you will get the help you need in order to recover your stolen money! You will be guided through the whole refund process by the customer support of a recommended scam recovery service after which a case will be opened for you by a personal case manager.
---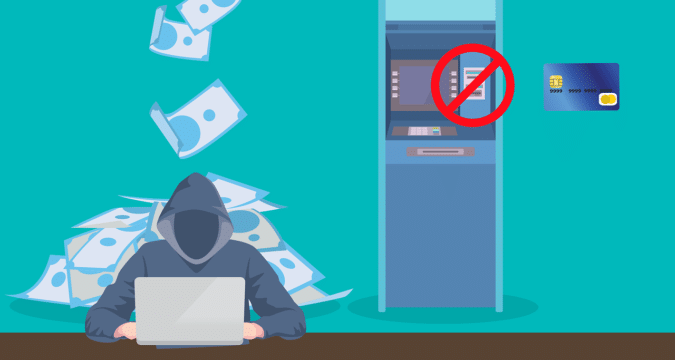 Warden VC Review

Legitimate or scam? Most people end up asking this question when they are searching for a broker and have come to an option they find appealing. It is important to remember that just because something is shiny on the outside doesn't mean it is good on the inside as well. Therefore, even if you find a company's services and package attractive, you have to ask this important question. Not doing so could make all the difference between profits and losses. This Warden VC review shows just how the answer can be different and falling for appearances is not a smart move.
The idea of scam brokers may deter some people altogether from entering the financial markets, but others just don't want to lose the chance of making money. The important thing to remember here is that if you are diligent, you don't have to worry about getting scammed at all. It is usually lack of research that results in a scam because a close look makes it easy for you to identify a scam. Yes, these cybercriminals have gotten quite sophisticated, so you may not be able to tell the truth at first glance. This is the story of Warden VC.
When you visit the broker's website, you will find Warden VC to be an award-winning, reliable German broker that offers the MetaTrader4 trading platform. Plus, it also comes with exceptional trading conditions and has everything else that a trader may need for making a fortune in the forex and the CFD markets. The reality, on the other hand, is drastically different. Upon closer study, you will find that Warden VC is an outright scam. How? Check the review below: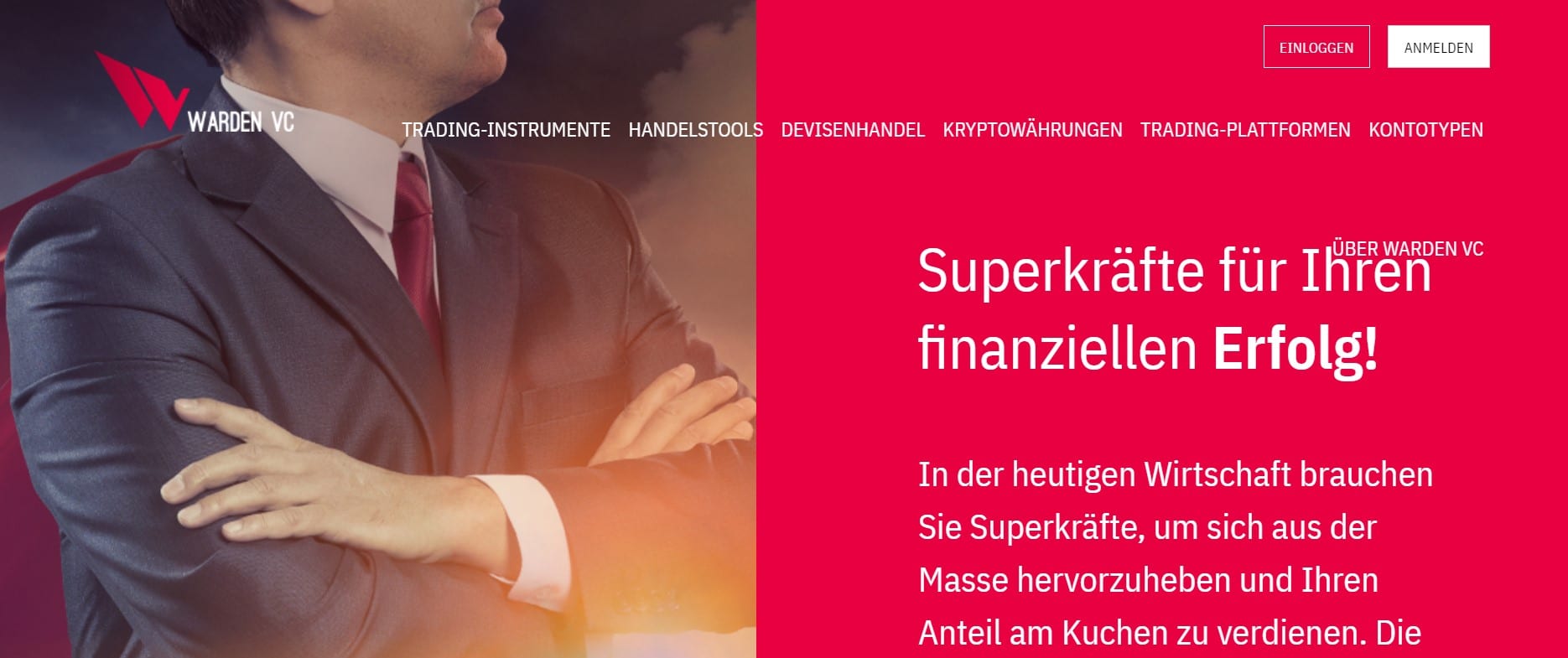 Lack of regulation
If there is one reason for you to avoid a broker, it should be lack of regulation. Signing up with an unregulated broker means that you are leaving yourself exposed to the risk of fraud and scam. Why open yourself up like that when there are plenty of regulated brokers available? But, it is recommended that you always follow up and verify claims of regulation as well. The problem with Warden VC is that the website seems to be virtually anonymous.
As per the brokerage, they are based on Portugal, but you will find conflicting information. The details indicate that Warden VC is owned by a company named Mainserver Ltd. This company is registered in the Marshall Islands, a jurisdiction known to be popular amongst scammers and frauds because there is no oversight and it is easy to set up a company. This doesn't incite any confidence into the credibility of the broker. After all, a postbox address that cannot be verified through the registers of an official financial authority really doesn't mean anything and offers no protection to the traders. The Warden VC website itself doesn't mention any type of licensing and this is also a concern.
No Terms and Conditions
Regardless of what online platform you sign up on, you have to agree with some Terms and Conditions. These highlight the relationship you have with the said platform and also provide you with pertinent information about what to expect when you use their services. Thus, it can be shocking to find out that Warden VC does not have any Terms and Conditions on their website. This means that you don't know what policies they follow, what kind of fees and charges you may have to pay and other relevant details.
In effect, they want you to sign a blank piece of paper when you register a trading account with them, which is extremely risky, not to mention something no legitimate broker would do.
Dysfunctional trading platform
As mentioned earlier, one of the most prominent offerings of Warden VC that help it attract the attention of traders is the offering of the MT4 trading platform. It is recognized as one of the most professional and advanced trading solutions, despite being around for almost 15 years. Moreover, it is the platform offered by most trustworthy and leading brokerages, so the fact that it is available here is reassuring.
However, you will find that this claim is misleading because Warden VC appears to have a dysfunctional version of the MT4 trading platform, which is definitely not what you want. Secondly, they also have a platform that appears to resemble a web-based one and it is not like the MT4 at all.
Misleading payment methods
Checking the payment methods provided by a broker is essential because it tells you how you can make your deposits and withdrawals and whether the process is safe and convenient. The problem with Warden VC is that it is misleading its customers in this regard. Their website promises to accept payments with prominent credit cards like VISA and MasterCard, which is reassuring because these are eligible for a chargeback if something goes wrong. This means you can get your money back. Bank wire transfers are also available, but these are permanent.
The problem is that when you do try to make a deposit at Warden VC, you will be asked to contact their online support. This essentially means that you will be asked to use Bitcoins or any other payment method that will provide the scammers behind the website anonymity and ensure that you can do nothing to get your funds back.
No minimum deposit mentioned
When you visit the Warden VC website, you will come to know that they offer five account types, which are Basic, Silver, Gold, Platinum and Diamond. However, the broker has failed to mention how much you have to deposit initially to open any one of these accounts. This is also essential information because you need to decide what you can afford to invest and choose an account accordingly. But, they have not bothered to mention these at all.
What is the Verdict?
Once you have gone through the issues you will encounter with Warden VC, you can safely answer that it is a scam broker and nowhere close to the legitimate category.