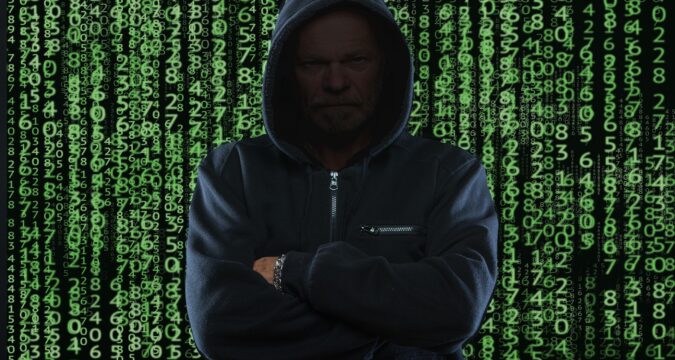 Future500FX Review

With increased traffic in the financial markets, the number of online brokers offering their services has seen a meteoric rise. Of course, these new platforms have to make an effort to distinguish themselves from the crowd and prove themselves. But, this Future500FX review indicates not just how this broker fails to do so, but also the many red flags that indicate it is a scam broker. Yes, fraudulent brokers are quite common in the financial markets, given their lucrative nature, and many people have had to suffer at their hands. But, rather than making the mistakes others did, you should learn from them.
If you go through most of the stories of victims of these scam brokers, you will come to conclusion that most people ended up in this position primarily because they didn't do their homework. When it comes to the internet, you have to consider everything with a grain of salt, which means never accept things on the surface. It is recommended that you dig deep, look closely into everything and then find the answer. Even if it takes time, it is well worth it in the end because it keeps you safe from being defrauded by scammers.
The sheer abundance of brokers in the market often overwhelms people and rather than taking some time to think things through, most people just sign up because they have fear of missing out. However, you shouldn't let your emotions get in the way because that will only lead to disaster. A look at Future500FX shows that these brokers can present a decent appearance, but are not worth trusting at all. You just have to learn to identify the red flags and some of the prominent ones are mentioned in the review below: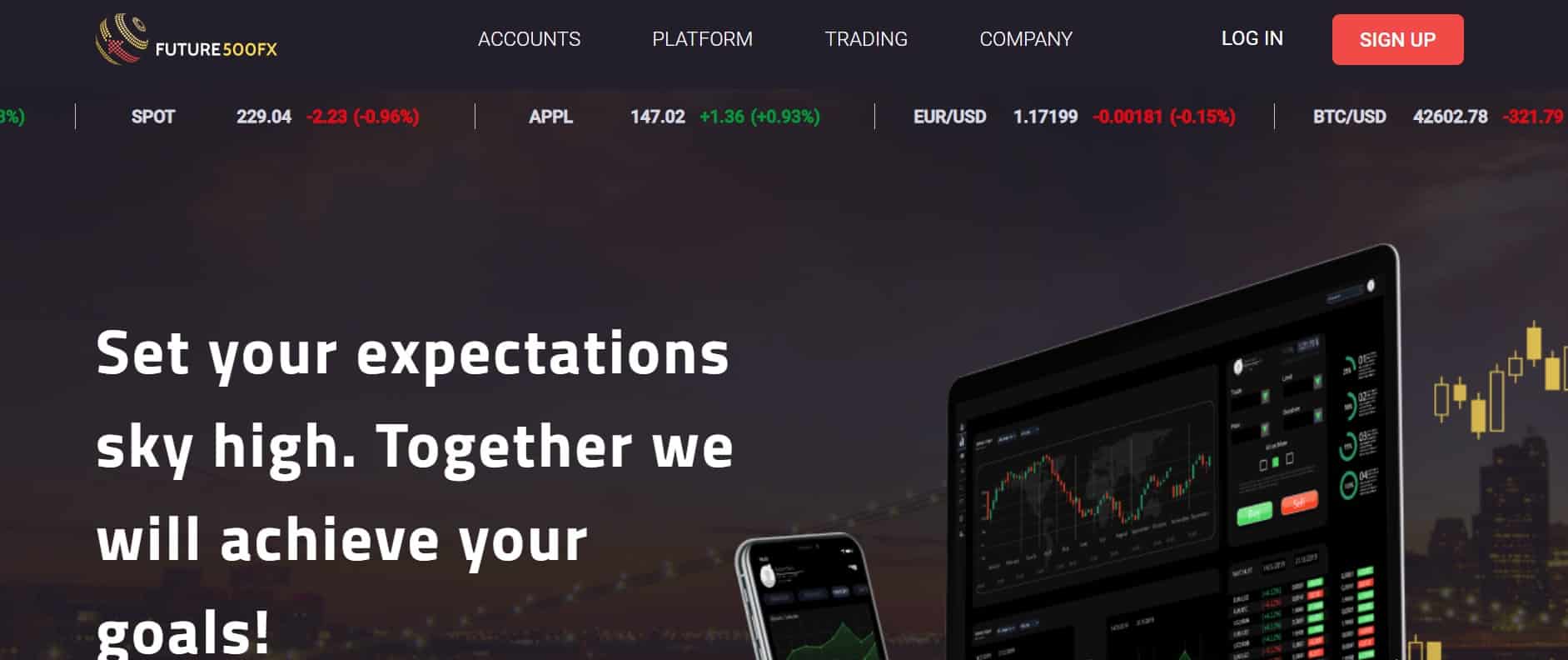 No licensing or authorization
If you have gone through the scammer stories, then you probably have realized that it is mostly unlicensed and unregulated brokers that are the antagonists. Regulated and licensed brokers answer to proper authorities, which means they cannot get away with exploiting their clients or stealing their money; you can take legal action against them. The same cannot be said for companies that are anonymous and can vanish overnight. This is the category where Future500FX falls, as you will find out when you scour through their website.
There is absolutely no mention of any company background or who owns or operates Future500FX. The worst part is that they don't even provide an address, which means you don't know where they are located. Obviously, this means that you cannot even identify who should be regulating them, which indicates that they are certainly not licensed. Their website doesn't provide any regulatory or licensing information either, which means they are not to be trusted.
Malicious bonus policy
Checking the offerings of Future500FX reveals that the broker offers you trading bonuses. This sounds very generous on the part of the company, as they credit your account with the bonus as soon as you make a deposit. However, you should bear in mind that these bonuses are banned in most regulatory markets, such as the UK, European Union and Australia. This is because these bonuses come with malicious conditions that exploit traders and this led to a ban.
The fact that Future500FX is offering bonuses indicates that it either belongs to an offshore zone, or is operating illegally from somewhere. Plus, their malicious bonus policy makes it evident as to why they have been banned in the first place. As per the policy, traders are required to meet minimum trade volume requirements before they can make a withdrawal and these are nearly impossible to achieve. You have to have a turnover of more than $5 million and all because of a mere $200 bonus. It sounds ludicrous and shows that it is just a tactic to stop you from withdrawing money.
No mention of leverage and minimum deposit
If you check out some trustworthy and legitimate brokerages, you will notice that they are very upfront and transparent about their services and offerings. This is part of their regulatory requirement and also because they don't want to mislead their clients. If a broker doesn't provide you any vital information, particularly about its trading conditions, this should be considered a red flag. You will witness this when you go through Future500FX's offerings and realize that there is no mention of leverage.
Likewise, they do not mention the initial minimum deposit you will be required to make for opening an account on the Future500FX platform and this is also worrisome. How can you trust a broker that doesn't tell you what to expect?
No MT4 or MT5
The trading platform provided by a broker can often be the deal breaker; you want a quality platform because it affects your trading experience significantly. The MT4 and the MT5 are recognized as the two most popular and leading trading solutions in the financial markets. Therefore, you would want access to either one of these platforms when you sign up with a broker. But, you will not find it at Future500FX because they are offering a web-based trading platform. You can compare it with the MetaTrader options and find that it is far lacking in terms of features and tools.
No payment methods listed
Another essential detail you have to know about a broker is their list of supported payment methods. You want to know how you will make your deposit and withdrawals because you want convenient and simple options. Moreover, you also want to be have the option of chargeback, like in the case of credit cards, in case something goes wrong. Unfortunately, there is no such information provided by Future500FX on their website and this makes the platform shadier.
Closing Thoughts
The sheer lack of information on the Future500FX website, whether it is about their corporate background, leverage, minimum deposit or payment options, raises plenty of red flags. You want a broker that's honest and open and this one definitely doesn't fall in that category.