Recommended Agencies:

---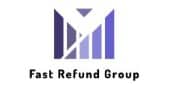 ---

---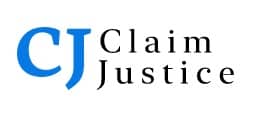 ---

---

---
Getting a Chargeback
When They Make Your Money Unreachable to You
When you sign up with an online trading company, either a broker or an exchange, you give them your hard-earned cash to trade. It does not matter how many promotions they have or welcome bonuses they are giving you. At the end of the day, all that you have in your trading account belongs to you. However, when something wrong happens and you demand your money back, you can't get a hold of it. It's like they lock your money away from you. It's your money that you deposited and now you can't access or use it at all.
This is the worst situation that anyone can be in, but unfortunately, thousands of people become preys to such online scammers every single day. Let us describe to you a few reasons as to why getting a chargeback becomes so difficult for these traders, investors, and innocent people who are just trying to make some profit off their savings.
Why Getting a Chargeback Becomes Impossible
You Don't Have a Voice
No matter how much we deny the reality of the world, we still land into situations that expose use to that reality. You think the broker or exchange you signed up with really cares about you, but that's not true at all. As soon as something wrong happens to your account, they disappear. They don't want to talk to you anymore. You call the customer support, and they are there only to give you some canned response to your genuine questions. They are only trying to make you wait further. In other words, they just want you off the call as soon as possible.
When you keep calling the scammer, they get a clear view of the fact that you don't have any resources to force it to pay the money back. Of course, if you had other resources, you would have used them rather than calling the company over and over.
When you sign up with Forex Chargeback, we make sure that you are heard. We make the right professionals call these companies so they have to listen. We show them what consequences they can face if they don't responds to you. We also have inside knowledge to get in touch with these scammers and their owners.
You Don't Have Evidence
Even if you are pursuing a chargeback on your own, you have to make sure that you have proper evidence to prove your case. When you claim a chargeback from any online forex trading services provider, you have to prove that claim. Yes, it is true that you get the money in your account as soon as you file the claim. However, that's the issuer bank taking a step instantly. In the meantime, the bank also sends details of the chargeback to the merchant and merchant bank. If they respond by saying that your chargeback is not valid, the money can be taken from your account again.
You have to make sure that you have proper evidence of how you were scammed. You have to show that you were promised something and given something else. You also have to prove that the terms conditions were violated by the company that took your money. If you don't have the evidence, you can't achieve your target. That's where we come in. We make sure to take care of all of that. You don't have to worry about evidence or proof. We will help you out with everything and make sure that your case is taken seriously by every stakeholder involved in the transaction.
You Have Made a Mistake
It is important to mention here that some of the chargebacks online can result from the mistake made by a trader or customer. If you are a customer, you have to make sure that you follow the terms and conditions that you signed when you used the services of the online trading service provider. At times, traders want to take a particular decision. They take this decision and the money is taken from their account because of the decision. However, later, they decide against their decision. To avoid the embarrassment of changing their mind at the eleventh hour, they may give a reason for chargeback other than the actual one.
This is when things become difficult from the customer. When you tell a different story than what had transpired really, you put your case in jeopardy. So, make sure that you present the reason for the chargeback as honestly as possible.
You Don't Have the Right Team on Your Side
At Forex Chargeback, we have come to know with time that not all the online fund recovery services are as great as they claim to be. Many of them are just making profits and taking advantage of the situation of the people who are really in need. They don't provide them with the level of representation that is needed in the case. In fact, they ask these victims of online scammers to give service charges and fees right off the bat. How can you give money when you are filing a complaint for losing money in the first place?
So, it is important that you choose the right team to represent you in the case. You have to choose a team that can make things happen. This team should be able to get in touch with the banks, merchant, and any other parties that are a part of the transaction. You can always trust Forex Chargeback when it comes to that. We have the right network of people to get things in action as soon as you let us know about your issue.
Working Together to Get Your Money Back
If you are in a situation where you think that the online broker you signed up with is a scam, you should get in touch with us right now. We will provide you with a free initial consultation to listen to you and figure out the potential of your case. If we think we have the evidence and enough ground to stand on in your case, we'll make sure that we get you your money back as soon as we can.