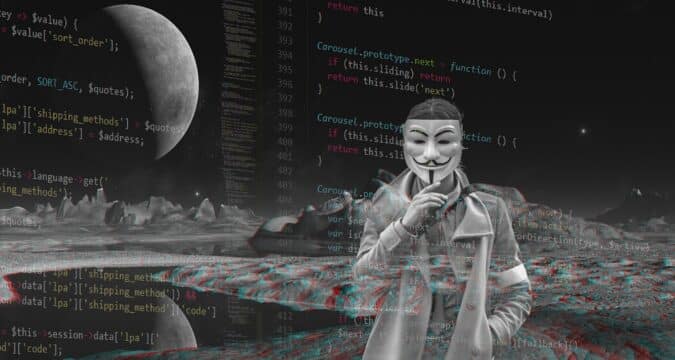 FxmTrader Review

One of the biggest challenges that traders encounter when they wish to foray into the financial markets is finding a trustworthy broker. Sure, you will find countless companies offering their trading services, but not all of them can be trusted. Some may not provide the quality services you seek, while others are downright scam platforms that have been primarily established to defraud people and steal their money. How do you protect yourself? Research can make a huge difference, as this FxmTrader review will show you. There are no downsides to doing research when you are looking for something because it helps you in making an informed decision.
Many people consider it a waste of time, but the reality is that it can save you from opting for shady and fraudulent brokers and help you in choosing a trustworthy one. This ensures that you will be able to trade in a secure and hassle-free manner and enjoy the opportunities that you find in the financial markets. But, if you decide to skip this step, you may end up with an unprofessional broker, or get scammed by a fraudulent one. Thus, you will find yourself starting from scratch once more, or simply losing your confidence after the loss.
Just because a broker claims to offer you the best services doesn't mean that they really do so. These days, it is very easy for anyone to set up a website on the internet and it is your job to follow through to protect yourself. When you come across a broker, such as FxmTrader, it is essential to ask whether they can be trusted. How do you get the answer? The following review of their services can help you: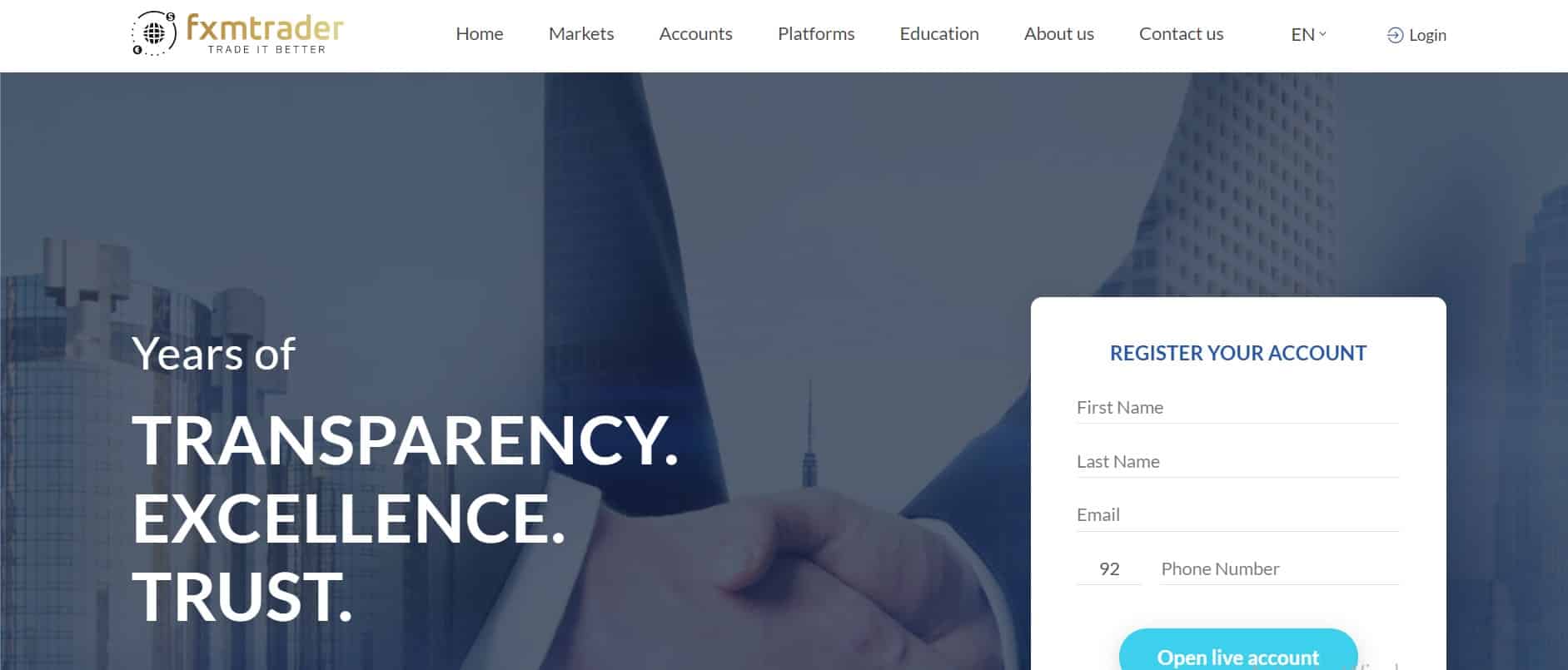 No regulation and licensing
Regulation and licensing are considered the qualities of a good and professional broker and any company that's lacking in this aspect should be considered suspicious. Some shady platforms don't mention anything about regulation altogether, which leaves potential customers wondering about their legitimacy. This is exactly what happens in the case of FxmTrader because there is no mention of regulation or licensing on their website.
To make matters worse, the address provided by FxmTrader on their website indicates that they are based in London, United Kingdom. Now, there are two scenarios that can be applicable here. Either the brokerage is lying about its location, or they are operating illegally in the UK. Why? This is because they have to be licensed by the Financial Conduct Authority (FCA) to provide their services in the country, but you will not find them listed in their online register.
Apart from this, they have also broken several of the FCA policies as well, which is another indication that FxmTrader is not a licensed broker. For instance, it is provided access to crypto CFDs, a practice that has been banned in the UK by the FCA due to the incredible volatility of cryptocurrencies, which can be dangerous for investors.
No Terms and Conditions
The fact that FxmTrader doesn't have a proper license is already a big concern due to the possibility that it is either lying or operating illegally. But, this is just the tip of the iceberg where the issues with the broker is concerned. You will also find that there are no Terms and Conditions mentioned on their website. Why is this a big concern? It is because this legal document highlights the relationship between the trader and the broker.
It sheds light into the policies followed by the broker, such as the fees they charge and other relevant details that can affect your experience. The fact that FxmTrader doesn't have this document indicates that they just want you to agree with whatever they decide to do and this leaves you open to exploitation.
Excessive leverage
One of the trading conditions that are provided by a broker to its clients is referred to as leverage and it can be very important because it provides flexibility in trading. You will find that FxmTrader is promising a high leverage of 1:200, which many may find appealing. After all, this gives you plenty of room to trade. However, you have to bear in mind that such levels of leverage are considered excessive by the FCA, which means that the broker is contradicting the regulatory authority's policy, thereby confirming that it is not licensed to provide its services.
High minimum deposit
It is the norm for brokers to ask traders to meet initial deposit requirements in order to open an account with them. More recently, brokers have given traders the option of opening an account for as low as $10, but the standard amount is somewhere between $200 and $250. Therefore, it comes as a surprise when you check FxmTrader's minimum deposit requirement and find that they want you to deposit $500 to start trading.
A lacking trading platform
The most important offering of any online broker is their trading platform, which is the software provided for trade execution and market monitoring. The technology, tools and features of the trading platform play a very vital role in your experience and bottom line, so knowing what you will be given is necessary before you make a decision about a broker. You are promised a web based trading platform at FxmTrader and this is a disappointment because it doesn't come close to the MT4 or the MT5, two of the most renowned trading solutions in the market.
The platform doesn't come even remotely close to the MetaTrader offerings, which means you are going to encounter issues while trading on FxmTrader. Also, bear in mind that such web trading platforms are being offered by a number of scam brokers these days.
Closing Thoughts
If you still want to give this brokerage a try, it is recommended that you use a credit card, rather than wire transfers to make your deposits on FxmTrader because this will make you eligible for a chargeback in case you think you are being scammed and want your money back.