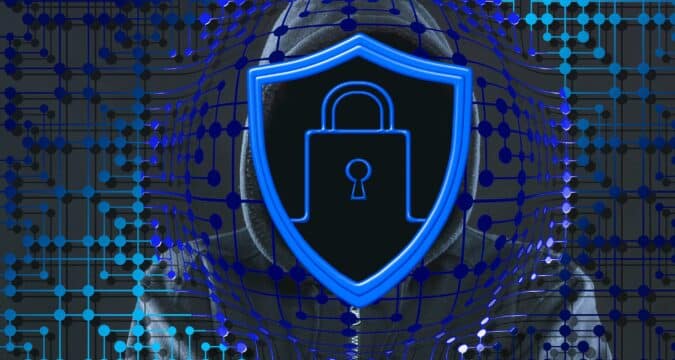 Truexoption247 Review

Are you interested in binary options trading? There is no doubt that online trading has opened up doors for everyone. Today, you can trade from anywhere and everywhere and even if you don't have extensive experience or knowledge. But, what you do need is a good and dependable broker because they are the ones who get you the access. The internet may have simplified everything, but finding the right platform is still a big challenge. This is because not every platform is authentic, or created equal and this Truexoption247 review is all the proof you need.
There are hundreds, or even thousands, of brokerages that are more than willing to cater to anyone who wants to give their luck a try. But, there have been too many scams for you to just dive into the pool. You have to do some research first and ensure that the broker you are opting for doesn't have any red flag. The problem is that most people do not know how to identify the red flags and realize they have made the wrong choice when it is too late. If you don't want to fall into this trap, you need to know exactly what you should look for. This is what you should do in the case of Truexoption247 when it ends up on your list.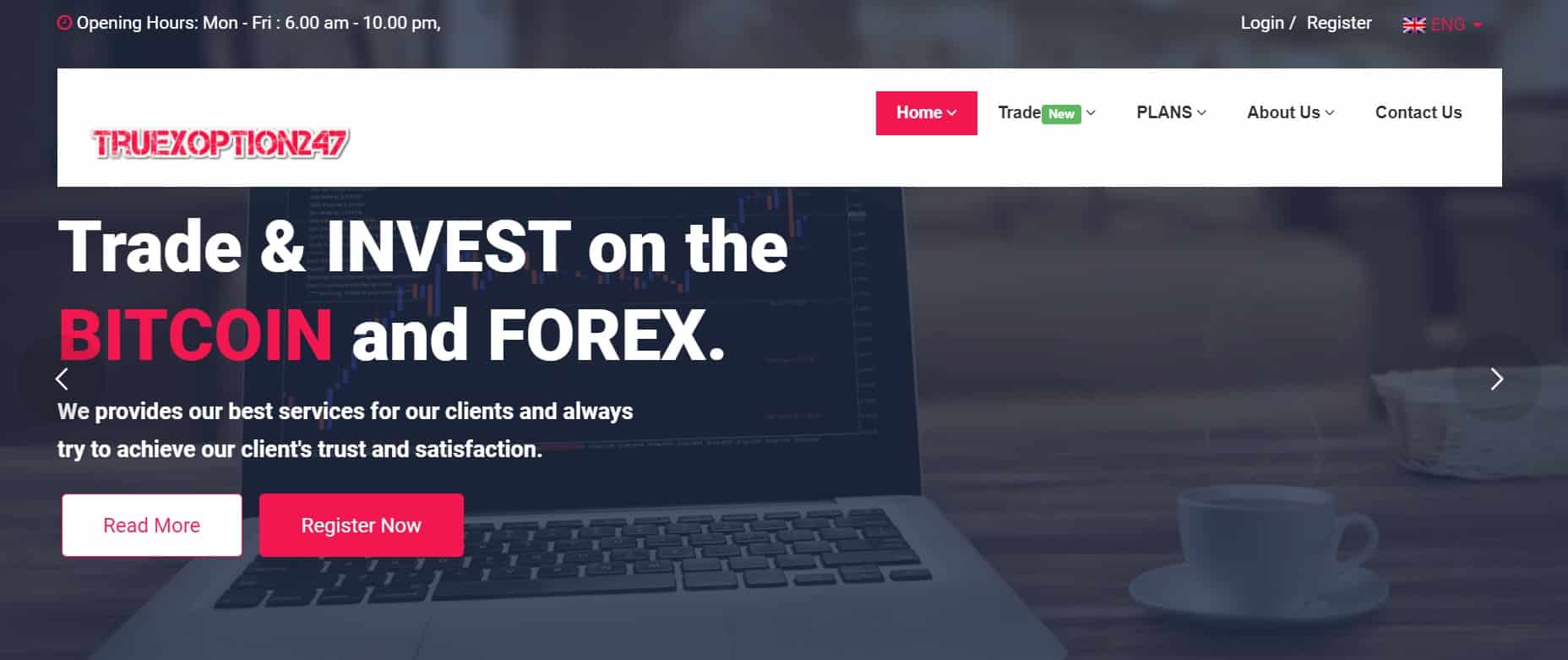 This is one of the binary options broker you will find and the most impressive aspect of Truexoption247 is that it claims to be properly licensed and authorized. But, is it what it claims to be, or are there any red flags? You can find the answers below:
Licensing and Regulation
If there is one way for you to ascertain the authenticity and reliability of a brokerage, it is to look at their licensing and regulation. This can provide you the answer about whether you should trust them or not. As mentioned above, Truexoption247 claims to be a licensed and regulated broker, but you obviously need to check. The most impressive thing about their claim is that they claim to be licensed by none other than the Financial Conduct Authority (FCA) in the United Kingdom.
The FCA is one of the most renowned regulators in the world, so a license from them is enough to establish the credibility of any platform. The problem is that even though it claims to be licensed in the UK, the address that Truexoption247 has added on its website belongs to the United States. They appear to be based in California. In order to do that, they would have to have a license from the Commodity Futures Trading Commission (CFTC) and the National Futures Association (NFA).
Unfortunately, you can check the online registers of both these organizations and not find Truexoption247 anywhere. Most importantly, it is just not possible for the broker to be based or even offer its services in the UK because it offers binary options trading. The FCA has banned binary options trading in the country a long time ago because of the risk of frauds and scams associated with it. Thus, this establishes that Truexoption247 is clearly lying to its clients and only trying to entrap them by using the name of the FCA.
Terms and Conditions
It is a must to go through the Terms and Conditions of a broker before opening an account with them because you need to know what you will be agreeing to. Likewise, these terms also highlight the fee you will be charged and the policies you would have to comply with. You need to go through them, but when you try to do so with Truexoption247, you are in for a surprise.
There are no Terms and Conditions that you will find on the Truexoption247 website and you will not find any Client Agreement, or any other legal documents either. The entire website is devoid of any such document, which means they can charge you through the nose, or implement any policy or rule and you would have to comply with it. No legitimate brokerage would ever do this and it is a prominent red flag that you shouldn't discount at any cost.
Trading Software
Checking the trading software at your disposal is another essential step you need to take when you are considering a brokerage and you are once more in for a surprise with Truexoption247 because they don't have anything good to offer. There is a web-based interface that you will come across on their website, but it is nothing that leaves an impression.
If you are looking for the MT4 or the MT5 platform at Truexoption247, then you are in for disappointment because they have not added any of these leading software and have a cheap and basic platform available.
Leverage
Another key element that you will not be able to find at Truexoption247 is leverage. Since it is a binary options broker, they do not offer any leverage to their clients.
Payment Methods
One of the most important features that you shouldn't ignore when you are considering a broker is their payment methods. You want to know how you will be able to deposit and withdraw funds because it needs to be quick, easy and safe. Some people might be impressed by the fact that Truexoption247 offers support for Bitcoin payments on its platform.
After all, cryptocurrency are the new hottest asset and everyone is jumping on the crypto bandwagon. However, it is important to remember that Bitcoin payments are final and irreversible and also hard to track. This means your money will be gone forever in the case of a scam. You obviously want a safe method like credit card that comes with the option of chargeback, but Truexoption247 does not offer you any of the standard choices. You can only use Bitcoin, which makes it highly likely that you will lose your money.
Bottom Line
These are some of the prominent red flags that you should know in regard to Truexoption247 because you need to stay away from this binary options broker.