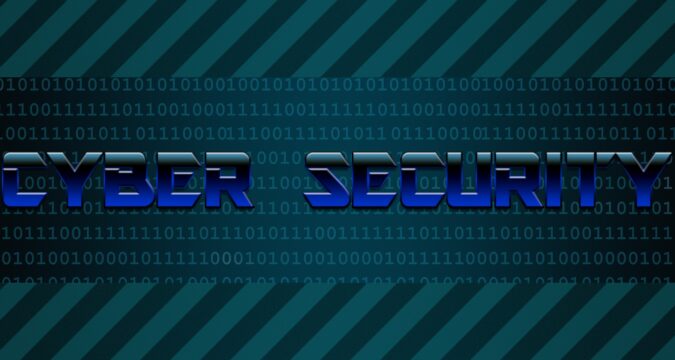 OkChainFx Review

Anyone taking an interest in online trading should be aware that finding a broker is the first step in this journey. No, this doesn't mean that you run a Google search and choose the first option at the top. The number of scam brokerages in the market has increased tenfold, primarily because there is a lot of traffic in the financial markets and no central authority governing the internet, which means plenty of opportunities. This means you have to exercise caution when shopping for a broker because even a slight mistake can leave you exposed. This OkChainFx review is for those who do not want to get ripped off.
The fact that OkChainFx promises to be a great broker and claims to have 12 years of experience under its belt leaves many people impressed. You may want to sign up with them right away, but this would be a mistake when scams are so rampant. Never take anyone's word when they are promising you something. No company would ever tell you its flaws; it is your job to dig them up and decide if they can be accepted or not. Likewise, when it comes to shady and fraudulent brokers, there are some clear warning signs that can set you on the right path.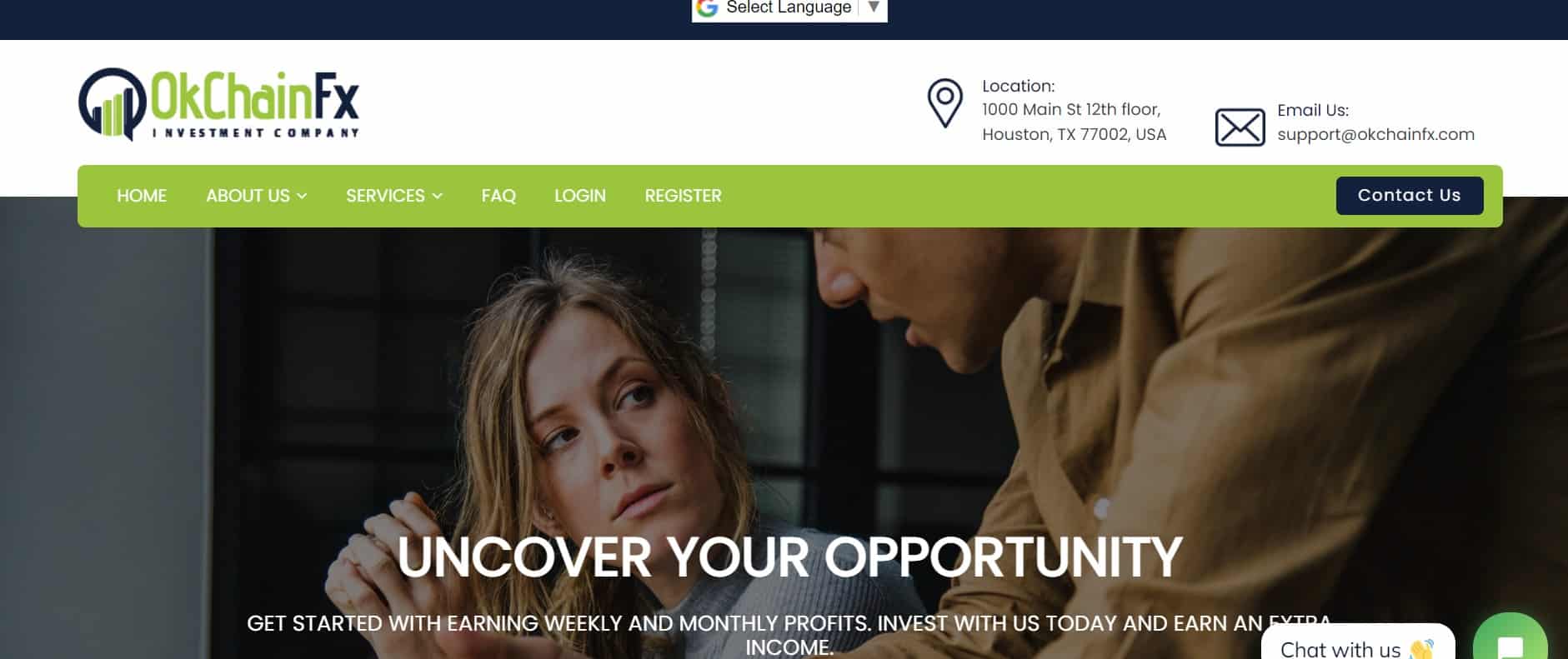 You have to make sure that OkChainFx does not have these warning signs, which means taking a closer look at their offerings. When you do so, you will realize the truth about them. Ready to know? Check the review below:
There is no regulation
The first thing you need to check about any brokerage is their licensing and regulation because lack of it is a warning sign itself. Any legitimate company would go through the effort of getting a proper license to provide its services and would not hesitate in getting regulated because they want to provide services legally. When you take a look at the OkChainFx website, you will find that it is devoid of a lot of essential information.
First off, they have not provided any information about themselves, so OkChainFx technically has an anonymous website. There is no name of the company that owns and operates the broker, neither can you find a contact number on their website. The only thing they do mention is an address in the USA. The fact is that in order to be based in the United States, the broker would be required to have a license from the Commodity Futures Trading Commission (CFTC) and the National Futures Association (NFA).
However, if you check the online registers of these two authorities, you will not find OkChainFx mentioned anywhere. Since they have not provided the name of the company behind it, you cannot check its name. This means that either it is not based in the US and has given a fake address, or is operating illegally. But, the most important thing to know is that the Financial Conduct Authority (FCA) has actually issued a warning against OkChainFx, which means that it was illegally targeting British citizens and fell on the radar of the regulatory authority.
This is obviously a concern because the FCA is one of the well-reputed regulatory authorities in the warning and their warning is something to be taken seriously. It is a clear indication that OkChainFx is not a trustworthy entity at all and should be avoided.
Lack of Terms and Conditions
As stated above, one of the biggest issues with OkChainFx is that their website is devoid of some important information. This includes the lack of Terms and Conditions, which highlight the policies of the company, along with the cost and fees they charge. You need to know what you are getting into and if it is feasible and suitable or not.
Unfortunately, you will not find any Terms and Conditions, a Client Agreement, or any other legal documents for that matter on the OkChainFx website, which is a big warning sign. It means the broker can charge you anything and apply any policy and you will just have to deal with it. That is not something an authentic brokerage would do.
They are offering guaranteed returns
One of the most notable warning signs that you will come across on the OkChainFx website is that they are offering guaranteed returns. If you take a look at the account plans that are offered by the brokerage, you will notice that they have mentioned the percentage of returns you can expect in each. This is not something any broker can do because the financial markets are unpredictable and volatile.
Even the most professional and expert traders cannot predict what will happen, so for anyone to promise you guaranteed profits is a straight up scam. The most experienced traders are also known to incur losses every now and then. Furthermore, some jurisdictions have made it mandatory for brokers to warn their clients about making losses, so they are fully aware. Thus, when you are being guaranteed an ROI at OkChainFx, you should immediately realize it is not a genuine platform.
No information about trading platform
Another major warning sign that you will find at OkChainFx is that they have not mentioned any details about the trading platform they offer. In order to find out, they first want you to provide your ID and other documents to open an account and then they will show you the platform. No legitimate broker would ever set such conditions for allowing their clients to check their offerings.
In fact, genuine platforms are more than open and transparent about their offerings and some even offer demo accounts to put their clients at ease. Yet, OkChainFx has done no such thing and it wants people to share extensive personal information to find out about the trading platform and other trading conditions like leverage.
Final Verdict
You will also find that OkChainFx requires a minimum deposit of a whopping $1,000 and does not support credit cards that are eligible for chargebacks, all of which are additional warning signs confirming that you need to remove this broker from the list of potentials.