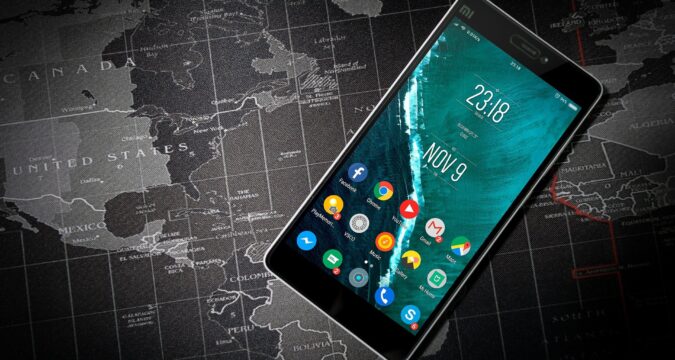 The Securities and Exchange Commission of the United States has recently filed charges against crypto trading applications Cemtrex Inc. and Telidyne Inc. The charges implicate the CEO Aron Govil for defrauding investors. Among other indictments, Govil is also facing allegations for false representation of his company products.
Govil told his investors that Teli Application could help them conduct cryptocurrency transactions with the help of their mobile phones. The application can be downloaded from different application stores like Google Play and Apple Store. Govil has also claimed to be working on a smartphone application that can detect the COVID-19 virus accurately.
Govil Swindled Investors' Money Valued in Millions
The investigation team of SEC revealed that the Teli application has no capability of offering cryptocurrency transactions whatsoever. SEC investigators also found out that the new COVID-19 detection application has no scientific backup or technology at all. Further investigation of the Cemtrex Inc. and Telidyn Inc. records revealed that Govil pilfered around $7 million.
These funds were stolen from the investors who put their money into the scam application during 2016 and 2018. The SEC alleges that Govil transferred these stolen funds to his account and used them to settle his expenses and purchases. Govil is also facing charges to manipulate the market for increasing his company's stock prices.
Richard R. Best, Director of SEC, told the media that Govil has been trying to increase his sales with buying recommendations. He was allegedly creating false suggestions in the mind of the retail investors to purchase the stocks of Cemtrex Inc. According to Best, Govil was also trying to fool investors by introducing an application that provides crypto services and detects COVID-19.
The SEC director issued a warning for the benefit of the public in the end. He warns that it is best to be wary of the online crypto scammers and threat actors and do research before investing in any project. He also claimed that many unverified traders and enterprises pose a big threat to public safety. Gavil has not pleaded guilty thus far and continues to deny all charges. If the court finds him guilty, he could face a fine greater than $1.3 million.