---
How To Get Your Money Back?
Get your money back from any scam broker!
Fill in the contact form on the page in this link and you will get the help you need in order to recover your stolen money! You will be guided through the whole refund process by the customer support of a recommended scam recovery service after which a case will be opened for you by a personal case manager.
---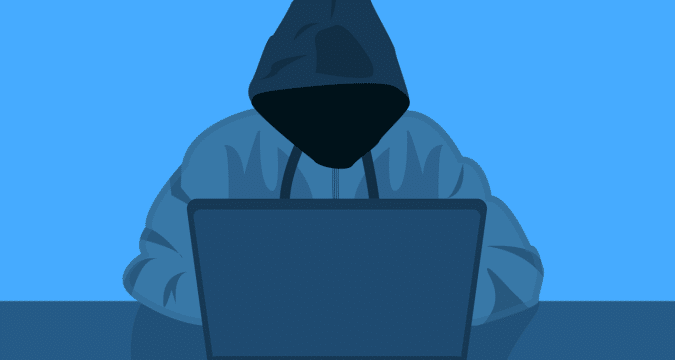 Rave Fx Trades Review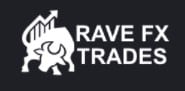 Do you want to start online trading? Thanks to the internet, you can trade from anywhere these days, as long as you have a trading account with a broker. However, you need to find an authentic brokerage first and this is easier said than done because there are just too many of them out there. Every platform you find will be ready to make you big promises, but not all of them will be able to actually fulfill them. In fact, some of them only make these promises to scam you and you have to be cautious to avoid such a scenario. This is where you will find this Rave Fx Trades helpful.
Most people don't realize that they have signed up with a fraudulent broker because they portray themselves as legitimate platforms. By the time they catch up, it is already too late and they lose their money. You do not want that to happen and this means you find an authentic broker for your trading needs. This requires some research because you have to look into a broker thoroughly in order to find out if it is authentic or not. When you come across Rave Fx Trades as well, no matter how appealing it may seem to be at first glance.
Portrayed as a pure CFD and ECN broker, along with a crypto mining company, Rave Fx Trades claims to be regulated pretty much everywhere, such as the US, UK, Canada, Malta, Italy, France, Japan, Denmark, Spain and Germany. Plus, you will find that the broker's offerings include managed trading accounts that let you sit back, relax and watch as your money grow. The offer is undoubtedly fantastic and every trader would want to jump at it. But, this is where you proceed with caution and ensure the authenticity of the platform, lest you become a victim of a scam.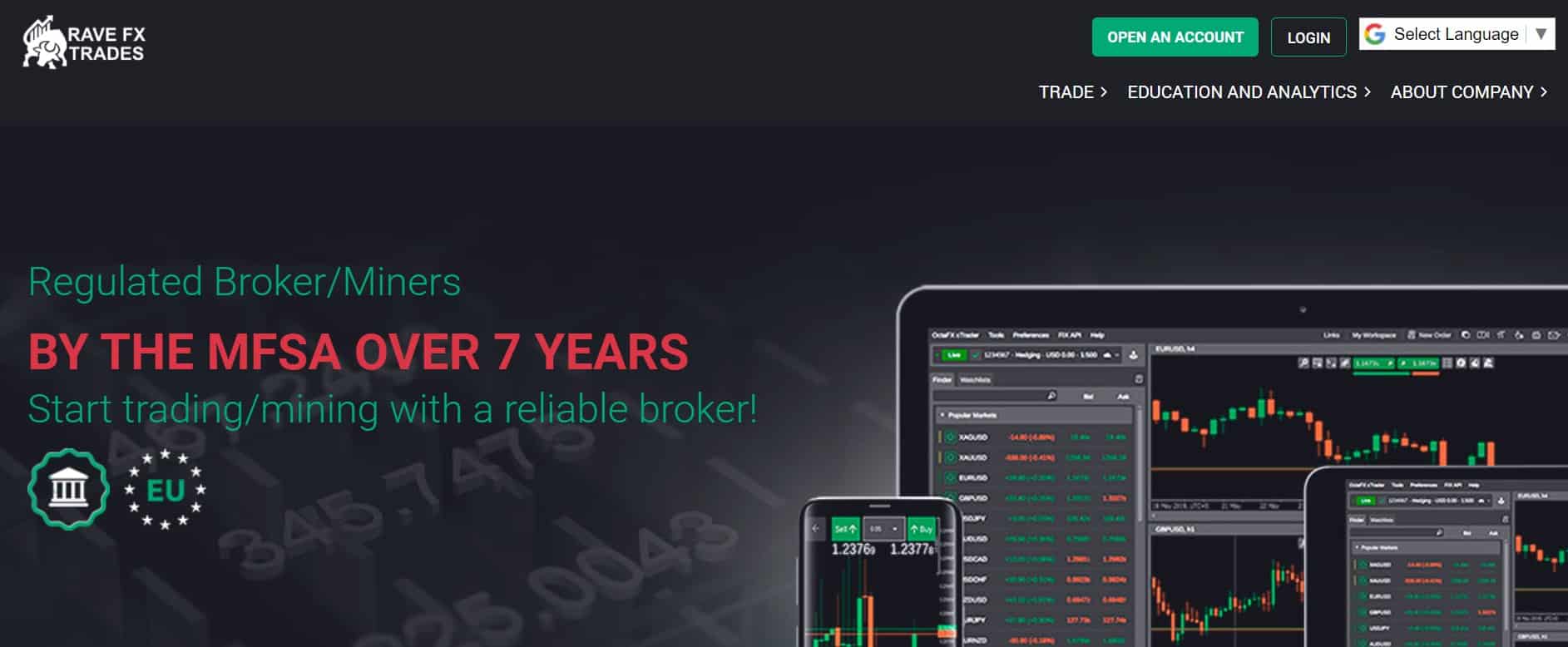 It does pay off in the long run because you will find that Rave Fx Trades is definitely not what you think it is. How? Take a look below:
Regulation issues
First things first, you should not just take the word of Rave Fx Trades about their regulatory status. Yes, they claim to be regulated in a number of jurisdictions, but you still need to verify this. The good thing about it is that you will find it very simple because these authorities have online registers that you can check. Unfortunately, you will find that the broker is outright lying about its regulation.
A look at the online registers of regulatory authorities in the UK i.e. the Financial Conduct Authority (FCA), or in other jurisdictions like Canada, EU and the US do not have Rave Fx Trades listed in their registers. This means that the broker is making false claims about its regulation.
As a matter of fact, these false claims is why the financial authorities in Malta have issued a warning against Rave Fx Trades. The Malta Financial Services Authority (MFSA) have declared that no entity by that name is licensed by them. This is all the confirmation necessary for determining that you are not dealing with an authentic company.
If you need more, you only need to consider that Rave Fx Trades offers leverage as high as 1:1000, which is forbidden in almost every jurisdiction they claim to be regulated in.
Conflict of interest
The fact that you are dealing with an unregulated broker is worrying enough, especially when you know that they are lying about their regulatory status. If you continue looking closely, you will find other problems with Rave Fx Trades as well. Since it claims to be a brokerage, it is understood that they would offer standard trading accounts to their clients. But, they also offer managed accounts where a fixed profit is generated for you by professional account managers. They also give you the option of making profits via an AI that can trade on your behalf. This is what is called a conflict of interest.
First off, online brokers are market makers by their nature, which means that they make their profits when their clients lose a trade. This makes sense, but what doesn't is the offer of managed accounts. A legitimate broker cannot offer managed accounts because if they make profits on behalf of their clients, it would mean losses for them. Why would anyone do that? They would obviously not make any profits and would deliberately lose your money in order to line their own pockets, which is exactly what Rave Fx Trades would do.
Another red alert in Rave Fx Trades is the fact that they are promising a fixed profit for your investment, which is impossible to guarantee where the financial markets are concerned. These markets are unpredictable and volatile and even the most skilled traders cannot guarantee you profits. If a company is claiming to do so, then they are clearly lying and only trying to scam you.
No trading software
The primary feature that an online broker offers to its clients is the trading software, which is used for executing trades in the financial markets. Without it, you will not be able to do any trading at all, so it does not make sense that a brokerage like Rave Fx Trades does not offer you one if it is truly authentic. But, you will still not find a trading platform on their website, which means they are not really a brokerage.
All that you do find after completing your registration is a funny looking dashboard that Rave Fx Trades has only added to create an illusion of a trading platform. It offers you no option to execute trades; the only option you do find is that of making a deposit, which is exactly what scammers want you to do i.e. part with your money so they can pocket it.
Bottom Line
These problems are enough for you to determine that Rave Fx Trades is not an authentic broker and you should not opt for it.