---
How To Get Your Money Back?
Get your money back from any scam broker!
Fill in the contact form on the page in this link and you will get the help you need in order to recover your stolen money! You will be guided through the whole refund process by the customer support of a recommended scam recovery service after which a case will be opened for you by a personal case manager.
---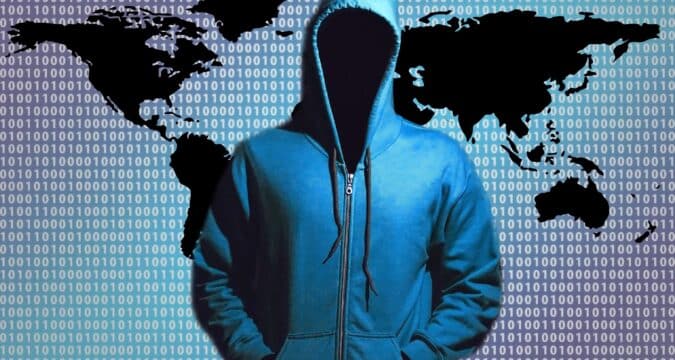 Treasure Forex Review

Thinking about diving into the financial markets? An increasing number of people are jumping onto the online trading bandwagon, especially due to the current economic climate. This has pushed up the demand for online brokers who facilitate this process and resulted in a number of new platforms popping up. When you begin looking at the options, you shouldn't forget that not all of these companies are who they claim to be. Scams are rampant in the space and this Treasure Forex review shows you just how they carry out their charade.
Since your goal is to make money and not lose it, you need to be very careful when thinking about signing up with an online broker. Making an uninformed decision can result in disastrous consequences that you want to avoid at all costs. The problem is that most people are unable to figure out the reasons for avoiding a broker. Almost all platforms you come across, whether scam or legitimate, promise professional trading services and this can lead to a great deal of confusion.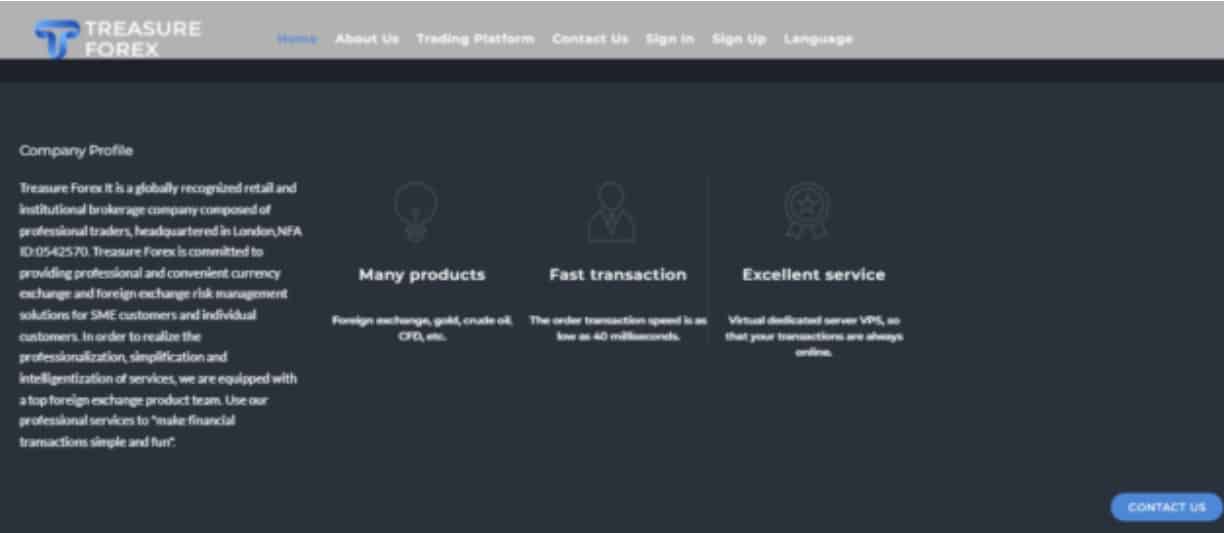 This will also happen in the case of Treasure Forex that claims to be a globally recognized CFD provider with its headquarters in London, UK. So, how can you be certain of a broker? It is only when you investigate a platform that you realize just what is wrong with it and why it should be avoided. Going through this Treasure Forex review will help you see the reasons you should avoid it:
Reason 1: False licensing claims
The first thing that you need to check about a broker is their licensing and regulation because this adds a layer of security and establishes that you are dealing with a legitimate broker. Of course, the jurisdiction is also important because some regions don't have very strict regulations for governing forex and CFD brokers. You need to do the same in the case of Treasure Forex and this is where you will face disappointment.
Why? This is because, as mentioned above, Treasure Forex claims to be based in London, United Kingdom. In order to have an office in the UK, a brokerage needs to have a license from the Financial Conduct Authority (FCA), as this is the regulatory authority for the region. The FCA is also recognized as one of the world's leading regulatory authorities, so their license holds a lot of value.
The problem is that when you go through the Treasure Forex website, you will find that they claim to be licensed, not by the FCA as they should, but by the National Futures Association (NFA). This is one of the financial regulators in the United States. It appears to be a conflict in location of the broker, but regulation by the NFA is also quite impressive, only if it were true. If you check the online register of the NFA, you will not find Treasure Forex listed anywhere.
What does this tell you? This makes it apparent that Treasure Forex has made a false claim about its license, which is reason enough to avoid this broker.
Reason 2: Anonymous broker
The fact that Treasure Forex is not licensed and has lied about it is already a problem, but this is just the beginning. This is because when you take a closer look at the platform, you will find that they don't really provide any information about the company itself. There is no corporate background available and this is not something a legitimate brokerage would do. In fact, authentic ones tend to be transparent and open about their history and background, so traders can know exactly who they are dealing with. Instead, there is no contact information available, not even an email address, which is definitely suspicious.
Reason 3: No legal documentation
Another essential piece of information that you will find missing on the Treasure Forex website is any legal documentation. There are no Terms and Conditions, neither any Client Agreement of any kind to be found and this is also a big problem. Why? This is because this legal documentation outlines the policies you have to comply with when you use the broker's services and also highlights the fees you will be subject to. Absence of these documents gives the platform free reign to charge whatever it likes and you will not be able to do anything about it.
Reason 4: Excessive leverage levels
There are already enough reasons for you to avoid opting for Treasure Forex, but there are plenty more to be found if you need them. As mentioned above, they don't have any legal documentation, which means that you don't know any trading conditions they will provide. Of course no authentic broker would ever do that because they are required to be transparent and fair. If you test the demo account of the MT5 that Treasure Forex is offering, you are in for another surprise.
It becomes apparent that Treasure Forex is offering leverage levels as high as 1:500. This might seem lucrative, but you need to remember that genuine brokers that are regulated cannot offer such high leverage levels. If Treasure Forex was really regulated by the NFA, or even by the FCA, it wouldn't be permitted to offer leverage of more than 1:50 and 1:30, respectively. The fact that it is doing so is just confirmation that it is not a regulated broker.
Reason 5: Only crypto payments accepted
You will obviously need to make payments to use a broker's services and this is when you will find that Treasure Forex supports only crypto payments. This might make it seem like a modern broker that's offering the latest payment method, but you have to remember that crypto payments come with their downsides. You will not be able to file for a chargeback in case of a problem because this is only permitted with credit cards. Thus, if something goes wrong, your money will be gone. These payments are anonymous and final.
Ending Thoughts
These are the reasons you need to avoid Treasure Forex because they tell you that this broker cannot be trusted at any cost.