---
How To Get Your Money Back?
Get your money back from any scam broker!
Fill in the contact form on the page in this link and you will get the help you need in order to recover your stolen money! You will be guided through the whole refund process by the customer support of a recommended scam recovery service after which a case will be opened for you by a personal case manager.
---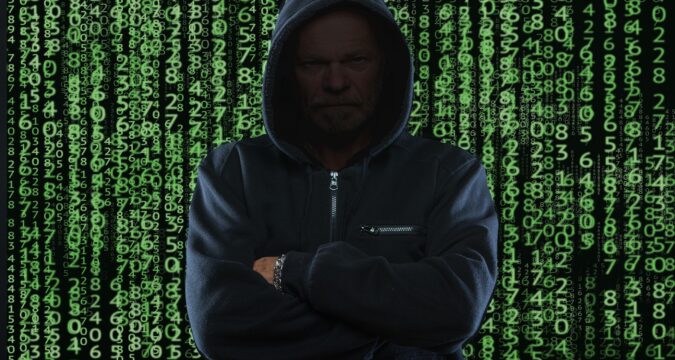 OU LIAN WEALTH Review

Brokers have always played a key role in the trading process, whether offline or online. But, the real challenge is to find the right broker that can offer you everything you need. Of course, this varies from trader to trader because everyone has their own priorities and expectations. It is essential to take them into account in order to find a platform that can be the perfect fit. However, you shouldn't forget that not every platform you come across can be trusted, especially in this age of the internet. You have to ensure you know what you are dealing with, which means checking this OU LIAN WEALTH review.
If you are interested in the trading world, you know that scams are quite widespread here, so it is better to be safe than sorry. You don't want to make a mistake just because you are in a hurry to get started because it can set you back in the long run. A little bit of research can prove to be a wise decision as it helps you determine exactly what you are dealing with. This is definitely true in the case of OU LIAN WEALTH because it is vastly different from what it presents.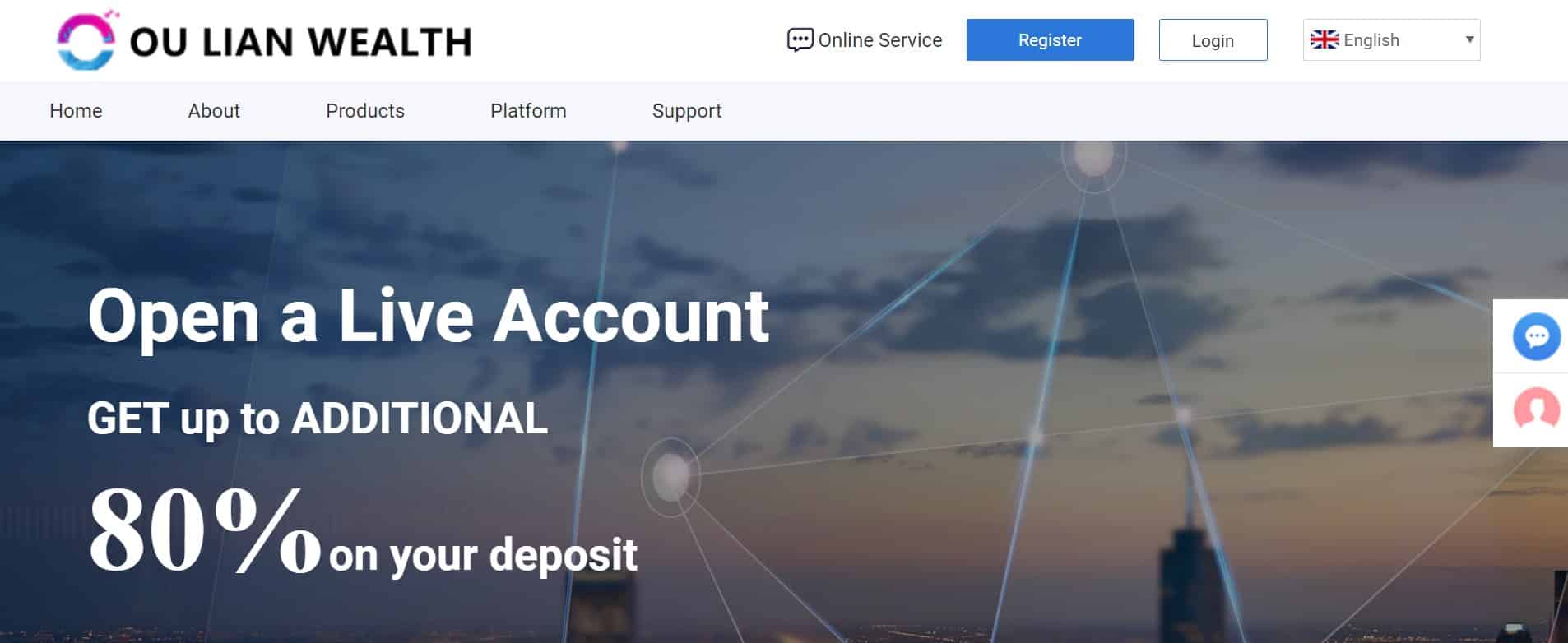 According to its presentation, OU LIAN WEALTH is a reliable global brokerage, which is based and regulated in Canada and offering a flawless trading experience to its clients. It claims to process daily trades in excess of $130 million and is also offering wealth management services. There is no denying that the offer is very attractive and people who don't do the effort of digging in will fall for it. But, this is where you have to be proactive and check for everything to know what you are dealing with. Ready to know? Let's see:
No regulation
Regulation and licensing is the first thing to check in a brokerage because this adds a layer of legitimacy and security. It assures you that you are dealing with a platform that follows the highest possible standards and can be held accountable in case of any problems. So, where does OU LIAN WEALTH stand in this regard? You will find that the brokerage is a brand of Top Wealth Group, which is officially registered in Canada by the name of Top Wealth Trading Limited.
Furthermore, they also claim that they are registered as a Money Service Business (MSB) in Canada, but this certainly doesn't substitute for a legitimate forex trading license. The Canadian forex and CFD markets are heavily regulated and any platform that wants to offer tis trading services in the country has to have a license and authorization from the Investment Industry Regulatory Organization of Canada (IIROC).
The problem is that when you check the online register of the Canadian regulatory authority for OU LIAN WEALTH, or Top Wealth Trading Limited, or even OU LIAN WEALTH Investment Group Ltd that provides the trading platform on their website, you will find none of them listed. What does that tell you? This is basically confirmation that OU LIAN WEALTH is illegally operating in Canada because it certainly does not have the license to offer its services.
In addition, you will notice that OU Lian Wealth Investment Group Ltd is actually based in the United Kingdom. However, a check of the online register of the Financial Conduct Authority (FCA), the UK regulator, also doesn't show a company by that name. This lack of regulation is worrisome because it means that you are essentially dealing with an anonymous platform. You have absolutely no idea who is running the enterprise, or who you are dealing with. They can up and disappear without warning and you will not be able to take any action because you have no knowledge of who they are.
Conflict of interest
You will find a conflict of interest in the services that are offered on the OU LIAN WEALTH website. They are offering investment trading services and asset management services as well, something that no authentic broker would ever do because this automatically implies a conflict of interest. Brokerages are market makers, which means they will make money every time their traders lose. Obviously, this means it doesn't make sense for them to provide asset management services.
If they trade on your behalf, they would deliberately mismanage all the trades because it would mean more profits for them. Hence, this indicates that OU LIAN WEALTH does not have your best interests at heart and is only trying to fill its pockets. This is a common feature of scam platforms and they deliberately offer high returns to traders to get them to make deposits, only to find their money gone.
No mention of payment methods
When you decide to use the trading services of a broker, you would certainly have to make deposits and withdrawals during the course of trading. While this is the norm, you do need to take a look at the payment methods that are supported by the platform you are considering. First, you need to make sure that there are convenient and quick options available because you don't want to have to deal with a lot of hassle in order to make your payments.
Secondly, you also want to determine the security the payment methods can offer to you. For instance, the use of debit and credit cards give you the option of filing for a chargeback in case something goes wrong. Thus, if the broker turns out to be a scam, you can still get your money back, which doesn't work with other payment methods like crypto, or even bank wire transfers. The problem is that OU LIAN WEALTH has not bothered to specify any payment methods. The only thing they mention is that credit cards are not accepted and this should be reason enough for you to avoid them altogether. Scam platforms usually offer crypto payments these days because they are 100% irreversible.
Closing Thoughts
By now, it is quite clear that OU LIAN WEALTH is a scam and fraudulent platform that you shouldn't use at all.