---
How To Get Your Money Back?
Get your money back from any scam broker!
Fill in the contact form on the page in this link and you will get the help you need in order to recover your stolen money! You will be guided through the whole refund process by the customer support of a recommended scam recovery service after which a case will be opened for you by a personal case manager.
---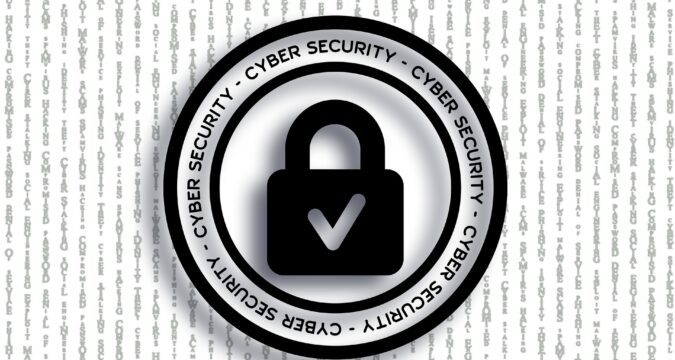 InertiaFinance Review

Want to start online trading? What is the first step? You have to find an online broker first, which seems simple enough. Just Google and you will be provided with a ton of platforms. You can pick any one and open an account, but you have to be prepared for the possibility that it could be a scam. After all, the internet is known for scams and posing as online brokerages is a pretty popular tactic because it is so effective. No, they do not come with any obvious warning signs that you can spot them easily. You can read through this InertiaFinance review to find out how to know what you are dealing with.
The scammers out there have gotten quite smart and sophisticated over the years. Most fraudulent brokerages are designed and portrayed as such that it is not easy for anyone to figure out their true nature. You will find the perfect example of such a brokerage when you check out InertiaFinance because you cannot see that it is a scam at first glance. It has been created as a reliable brokerage for those serious about trading. Therefore, it is promising tight spreads, a choice of five accounts ranging from Mini to Professional, leverage that goes as high as 1:100 and fast execution.
You add the fact that they give you seamless access to more than 1,500 assets and InertiaFinance sounds just like the broker you need. But, this is how scams find their victims, as they provide you a package that you cannot resist and this is no different. Instead of making the mistake of signing up straight away, you need to know if this platform can be trusted. How do you do that? You go through their offerings and verify all of them to ensure there are no problems. Doing so in the case of InertiaFinance can pay off because you find a bucketful of problems. Let's check them out:
Blacklisted by CONSOB
Signing up with a brokerage is a big commitment because you will deposit your funds with them and also share a great deal of sensitive and personal information. With cybercriminals active over the internet, you cannot just do this with anyone, so it is best to check out the corporate background of the platform you are considering, along with their regulation and license. The same should be done in the case of InertiaFinance because you want to be sure who you are dealing with.
If you check out their details, you will find that InertiaFinance claims to be owned and operated by a company named Tryst Consulting LLC, which is registered in Saint Vincent and the Grenadines. The problem starts here because this is an offshore jurisdiction that does not regulate its forex industry. Therefore, it has become a safe haven for scam platforms because they do not have to worry about any oversight. They can do whatever they want and the local financial authorities do not take any action against them.
Moving on, you will also discover that the financial regulator in Italy i.e. CONSOB has actually issued a warning against InertiaFinance. This is a major red flag because the warning from the regulator highlights that it is an unauthorized platform and is clearly offering its services illegally. This is all the proof that people could need for determining that InertiaFinance is a scam and not an authentic platform at all.
Unusual withdrawal policy
It is a must for you to check out a broker's policies and terms before you open an account with them. You will be expected to comply with them in the future, so it is best to know what you are getting into in order to avoid any surprises. You need to do the same with InertiaFinance because it will help you see just how big of a scam it really is. When you take a look at its withdrawal policy, you will find that the broker claims to not be committed to any timeframe for processing your withdrawal request.
What does this mean? This means that InertiaFinance can take as long as it wants to process your withdrawal request. This tells you that the broker has absolutely no intention of actually allowing you to make a withdrawal. No authentic broker would ever come up with such vague conditions. In fact, they usually offer a clear timeline for processing requests and you can make complaints if it takes longer.
False trading platform claims
The trading platform that an online broker offers is key to your overall trading experience, so obviously every trader would want the best. You will be pleased to see that InertiaFinance claims to offer the MetaTrader platform. It is known as one of the top trading solutions in the market, which means its availability is a definite advantage because it is innovative and has good tools.
The problem is that InertiaFinance is only misleading its clients by making claims of the MetaTrader. First off, they have not specified if they offer the MT4, or the MT5. Secondly, when you go through the process of registration and actually open an account with the broker, you will not find any of these two leading platforms. Instead, they have an oversimplified web based trading platform that doesn't even come close to these powerful trading solutions. Plus, this platform is commonly offered by scam brokers.
AnyDesk and TeamViewer icons
When you go through the InertiaFinance website, you will find icons of AnyDesk and TeamViewer that may appear benign, but you should know that these are remote desktop applications. These are meant to help people access their PC environment and files no matter where they are. Scam brokers offer these apps and ask you to share the installation details, giving them access to all your data. Hence, they can steal your account passwords and even access your bank account and steal all your money.
Closing Word
With no regulation, a warning from a regulator and the malicious policies and features, you can see that InertiaFinance is not a platform to be trusted.