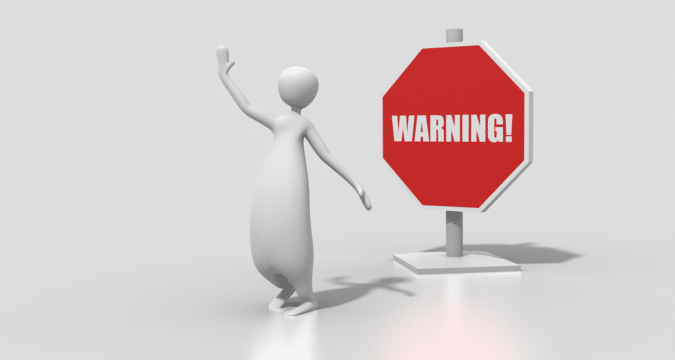 Since February, the central bank of Nigeria has imposed a nationwide ban on cryptocurrencies. Despite the ban, the citizens have continued to take an increasing interest in the flagship cryptocurrency. Since the beginning of the ongoing year, government officials and local regulatory authorities have been busy issuing warnings and sanctions against Bitcoin and other cryptocurrencies. 
Economic and Financial Crimes Commission (EFCC) has been active in educating the citizens about the adverse effects of crypto investments and the increasing number of fraudulent cryptocurrency scams in the region. However, the EFCC is not so much against any particular crypto scam, but they are pushing to paint cryptocurrencies in bad colors as a whole. 
Crypto Scams Complaints are Increasing
Crypto-based scams are on the rise in every part of the world. It is up to the citizens of a certain area to have the ability to avoid such scams while they are working. It is, therefore, important that the targeted victims can discriminate between legitimate investment opportunities and scams. Since the Nigerian market is more susceptible to falling prey to these scams, the local law-making agencies call for a complete crackdown.
Wilson Uwujaren, the EFCC spokesperson, told the media that an unbelievably huge amount of Nigerian citizens had been subjected to crypto scams. He also interjected that these scams are increasing, and citizens are not ready to accept the guidelines and follow the restricting laws that could save them from losing their money. 
The Central Bank of Nigeria is Feeling helpless against Increasing Crypto Fever
The popularity of digital assets has been getting stronger with each passing day. The Nigerian people are using this golden opportunity to earn some percentage of profit in a little amount of time. In Q1 of 2021, the trading volume of Bitcoin continued to rise higher in Nigeria despite the ban imposed by the Central Bank of Nigeria (CBN).
Godwin Emefiele, CBN Governor, has remarked that crypto scams are badly affecting the economy in a recent media appearance. He further said that the banks have stopped facilitating cryptocurrency investments and transactions. Senator Sani Musa remarked that the far-reaching effects of crypto investments are going to reflect on the fiat currency of Nigeria that has lost a big chunk of its value.