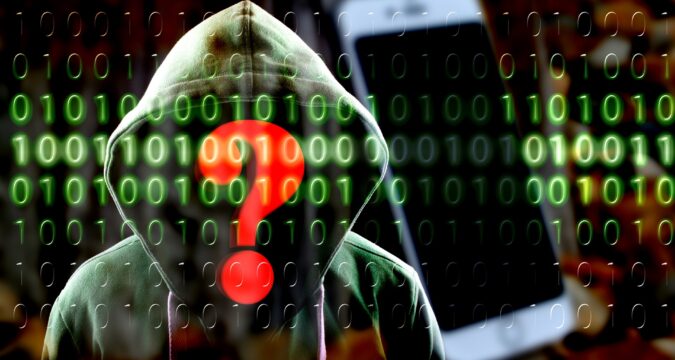 Meta 7 Trader Review

When you are planning on trading in any financial market, you will first have to open a trading account with a broker. The process is similar to how you sign up on other platforms online, but you have to first select a brokerage and this is where things get a bit interesting. How? You would think that with so many options at your disposal, picking one would be simple. But, it only complicates matters because you have to sort through more options to find one and this can take a long time. Moreover, not every platform is what it claims to be and this Meta 7 Trader review highlights just what problems can pop up.
You have to bear in mind that a closer look at a brokerage is a must for you to be able to identify the red flags, if any. In your eagerness to get started, you shouldn't overlook some essentials because they can play an important role in your experience and also affect your bottom line. Bear in mind that being thorough may require some time and effort, but it pays off in the long run. When you land on the Meta 7 Trader website, you will come across a warning, which states that there are people out there trying to impersonate the broker to steal deposits.
This is the first concern you should have because it means you will be at risk if you decide to choose this broker. Furthermore, the name of the brokerage i.e. the Meta 7 Trader is another problem because it is clearly similar to the MetaTrader 5, which is the latest trading platform in the market. By all appearances, it seems that the broker is trying to rip off the platform, or at least attempting to confuse people with the similar name. Some of the other red flags you will come across are: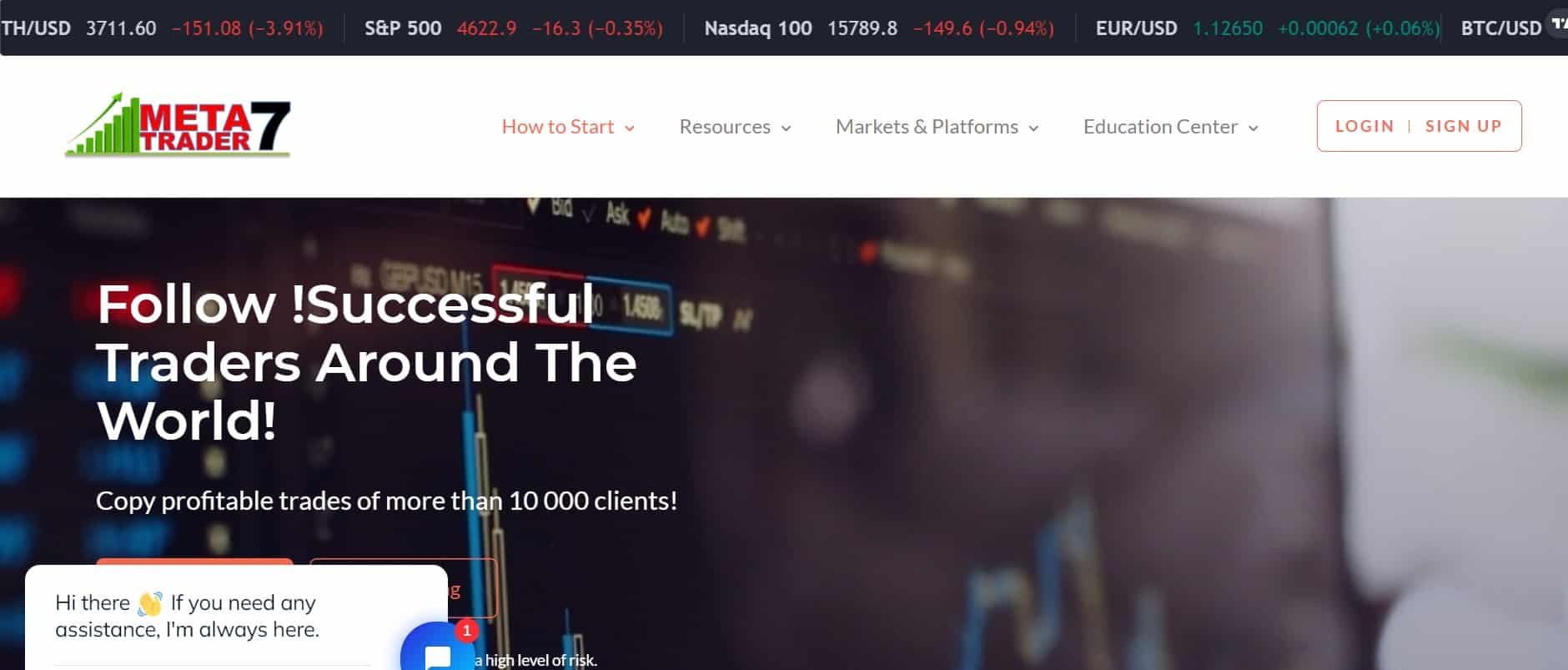 No licensing at all
In order to provide trading services to people, brokerages are required to be licensed and Meta 7 Trader should also have one. According to the details they have given on their website, the brokerage is based in New York, USA. In order to operate from the United States, a brokerage is required to have a license from two regulatory bodies; the Commodity Futures Trading Commission (CFTC) and the National Futures Association (NFA).
All you have to do is check the online registers of the two regulatory bodies and you can learn the truth about Meta 7 Trader. You will not find the brokerage listed anywhere, which means that either it is lying about its location, or it is operating illegally from the US. No matter what the scenario, one thing is clear; it is not a trustworthy broker at all.
No legal documents
The lack of licensing and regulation where a broker is concerned is already reason enough for you to steer clear of it altogether. But, if you are looking for more, it seems that Meta 7 Trader has plenty of them to offer. You will find no legal documents i.e. Terms and Conditions or a Client Agreement on their website, something which is considered essential in the case of a legitimate company.
These documents are meant to outline the relationship you the company will have with its clients and this includes the trading conditions, policies and fees, amongst others. Unfortunately, you can scour the entire Meta 7 Trader website and you will not find them available anywhere. They can charge you anything, add any policy and you will be required to comply.
A high minimum deposit
The problems with Meta 7 Trader are not over as yet, as you will find that the minimum deposit that you are asked to make for opening an account is very high. There are a number of brokers that ask for a minimum deposit, so that is not a problem. However, you will find that there are many platforms that are now offering micro deposits for as low as $10 to their clients.
If you are expecting the same at Meta 7 Trader, then you are in for disappointment. They ask for a whopping $1,000 in minimum deposit, which is considered extremely high. Yes, other platforms also ask for a minimum deposit, but this usually doesn't go beyond the $200 or the $250 mark. This means that Meta 7 trader is asking for a very excessive deposit, which is a major red flag.
Lack of trading software
Perhaps, the most crucial feature that an online broker has to offer is their trading software because this connects you to the financial markets and helps you execute your trades. Therefore, it is a massive red flag when you go through the offerings of Meta 7 Trader and discover that there is no trading software available at all. What kind of broker doesn't offer it? It is only the fake kind that will not offer you a software because they are just in it to steal your money.
The only thing that you will find on the Meta 7 Trader is a chart that doesn't really do anything. It is not immediately clear as to why the chart is available because it cannot work as a trading software.
Only one payment method
If you need one more reason to not choose Meta 7 Trader, then you just need to look at their payment methods. You will find that they only accept payments via Bitcoin, which is another indication that it is a scam. How? This is because crypto payments are final and cannot be reversed, unlike credit and debit cards that come with the option of chargeback. Likewise, these payments cannot be tracked either, so the scammers can disappear with your money and you will not be able to do anything about it.
Ending Thoughts
Once you take a look at the numerous red flags, it is quite apparent that Meta 7 Trader is an elaborate scam that is only trying to use the MetaTrader name to confuse and lure people and then scamming them.