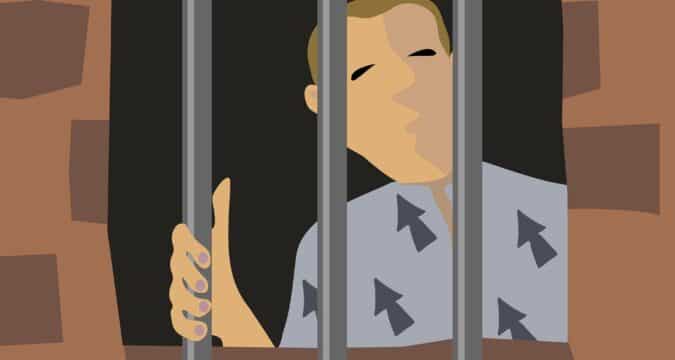 The concept of crypto investment is quite popular among Japanese folks. The originator of the entire crypto craze in the world is also thought to have been hail from the land of the rising sun. Everyone aware of the largest cryptocurrency, Bitcoin, knows that it was introduced by someone called Satoshi Nakamoto. However, the Japanese government has a strict stance towards the digital asset market. 
Such has been proven in a new case that is shocking for the entire crypto community in Japan. A 56-year-old office worker has been sentenced to one year in prison by the district court's decree. The convicted felon in question was being prosecuted for not declaring his full income earned from the Bitcoin investments. In addition to the sentencing, the convicted worker is also subjected to a huge fine to make up for his offense.
The case against Hideji Matsuda, a regular 56-year-old office worker, was first brought to court in 2020. The prosecution charged Matsuda for failing to declare his crypto earnings and violating the Income Tax law of the region. Matsuda is a resident of the Ishikawa region and his case was heard in the Kanazawa District Court. As per the charges brought by the prosecution, Matsuda knowingly refrained from declaring his assets and earnings from 2017 through 2018.
He was also charged for forging information on his tax submission documents to the federal authorities. The prosecution presented his earning declarations that claim that he has earned about 1.2 million yen of net profit during that time. However, his real income for the said period was as high as 74 million yen. For the difference of the amount, he did not submit any taxes whatsoever.
The Japanese Tax Evader Claims that He does not have any Idea about how to Calculate his Crypto Earnings
The court has also decreed Matsuda submit a hefty fine of 22 million yen in addition to serving one year in jail. The defense lawyer presented an argument in court that Matsuda was unable to properly calculate his total earnings from the cryptocurrency trades. However, the prosecution rejected this notion and called Matsuda's act selfish and self-serving.
It is the first time in the history of Japan that a person has been convicted in a tax evasion case for failing to declare their crypto earnings. The defense lawyers also pleaded for a pardon and offered to submit the tax documents in the right manner. However, the court ruled in favor of the prison time and fine. The taxes in Japan related to crypto mining, trading, and profit debts could be as high as 55%.