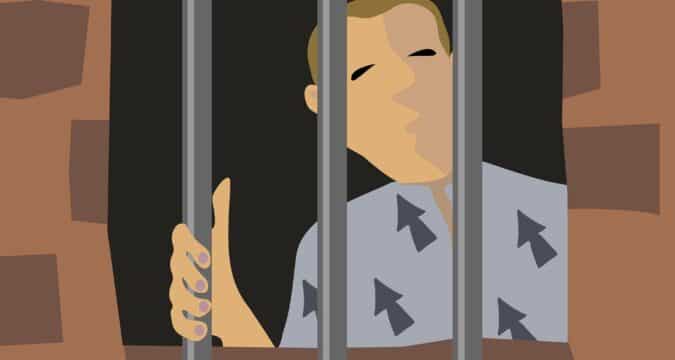 The two creators of a scam token project have recently pleaded guilty to charges of the Securities and Exchange Commission (SEC). Jeremy McAlpine (25 years) and Zachary Matar (28 years) co-founded a new crypto project called Dropil Inc. in 2017. The firm was based in a Central American country called Belize. This crypto enterprise claimed that it was working for digital asset investors.
During 2017, a considerable number of ICOs raised head, and most of these projects turned out to be scams or Ponzi Schemes. Dropil has introduced a new token native to the project called the DROP. The scammers made several unrealistic claims about the nature of their services and other facts that were offered to their clients.
Scammers Raked in About $1.9 Million
With the help of using false promotions and fake information about their ICO, the two criminals were able to sell more than 600 million DROP tokens between 2017 and 2019. According to the filing of the Department of Justice (DOJ), both creators forged documents that showed fabricated profitability and bank statements. They also promised their investors an unrealistically high return on their investment.
Their victims who were purchasing DROP tokens were granted special access to the AI bot on their website. DOJ prosecutors revealed that the scammers were trying to convince their investors that they had exclusive access to their AI services. They also maintained that their bot has a sensitive and highly sophisticated portfolio management system.
By pleading guilty, the co-founders of the DROP token have agreed to a legal settlement offered by SEC. Both convicted persons are barred from trading digital currencies and are directed to pay massive civil duties. The SEC has also decreed them to account for the prejudgment interest for making up for the loss of their investors.
DOJ further revealed that the scammers failed to register with the SEC as a legitimate broker or investor. They used disinformation to lure in more victims and show a greater profit. Their whitepaper shows that Dropil Inc. raised $54 million with the participation of 34 thousand investors. However, in reality, this number was only $1.9 million, and only 2500 investors used their services. 90% of this amount was exhausted on personal expenses and employee compensation.