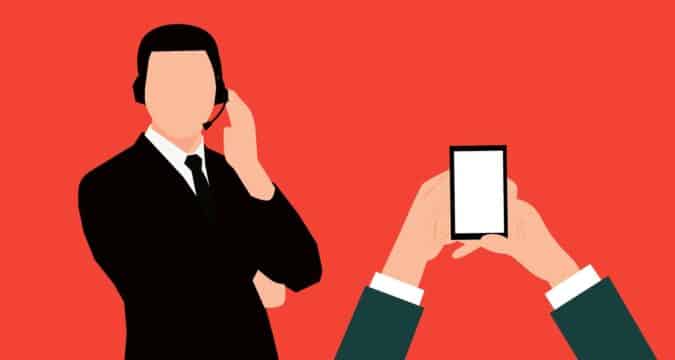 All major network services providers in India have teamed up against the scammers who are after the KYC details of the consumers. According to the local media reports, several networks started to get complaints from many parts of the country that they are receiving scam calls. The scammers pretend to be government officials or network helpline representatives.
Giant Network Providers are Warning Users about such Scams
The three biggest network services provider namely Vodafone, Bharti Airtel, and Reliance that operates SIM related services Idea, Airtel network, and Jio are trying to raise awareness among their users about these scam calls. The warning SMS that is sent to the readers warn them that they should never share their personal information with anyone on the call regardless of who they claim to be.
The scammers who claim to be the representatives of the state or the network service providers are trying to gain access to the KYC information of users. If any user gives up their personal information, it could be used to breach all their digital accounts, such as email addresses and digital wallets. The KYC or Know Your Customers protocol is an essential step for verifying the real identity of an online user.
Many online and Fintech services such as crypto exchange are also required by the government to comply with this process. This information is unique to every user, and it is a part of the verification process for the consumers in case they forget their passwords or want to make some changes. It is very important for everyone to never share these details with any unauthorized person, no matter what they claim.
DG for Cellular Operators Association of India (COAI), SP Kochhar, recently told the media that these scammers use psychological tricks on their victims and threaten them with blocking their SIM. Therefore, many people who do not want to get in trouble end up giving up their personal information. Furthermore, many scammers sent links to users.
The warning SMSs shared by the network giants in India are warning their users to never click on an unverified link. These links are spiked with malware, and they are a way for scammers to collect all the information on the phones of the users and utilize them for the exploitation of their consumers. The consumers should remain calm and talk to the authorized numbers that are provided by the network users.