---
How To Get Your Money Back?
Get your money back from any scam broker!
Fill in the contact form on the page in this link and you will get the help you need in order to recover your stolen money! You will be guided through the whole refund process by the customer support of a recommended scam recovery service after which a case will be opened for you by a personal case manager.
---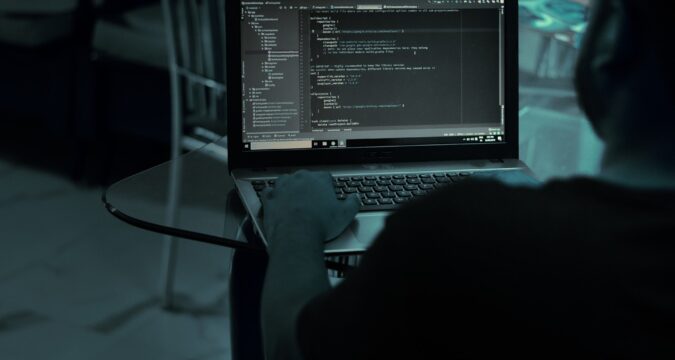 GlluckFX Review

When you begin your search for an online broker to start trading, you will discover that the market is brimming with companies touting their services and features. Regardless, it is important to understand that while legitimate platforms do exist, there are also plenty of shady, scam and fraudulent ones that are just waiting to trap you. Many people considered themselves smart and ended up falling into the trap of one of these firms and this is something you want to avoid, no matter what. Checking out this GlluckFX review is one way you can do so.
This is due to the fact that most of the people that are entrapped by scam brokers are those who fail to do their homework. Just like when you are shopping for a product in the market, you do extensive research and then make a decision, the same should be applied to a broker. You should not choose a company without knowing everything possible about it and should thoroughly check their services and features to know if they will live up to your expectations. Creating a professional website is no longer difficult for anyone, so it shouldn't be the only factor taken into consideration.
It might seem like a lot of work initially, but the fact is that doing so can save you a great deal of problems and hassle in the long run. Most importantly, your money will remain safe and you will be able to begin your trading journey in the best possible way. Isn't that the whole point? You want to make money, not lose it, and choosing a good and reliable broker is the way to go about it. Amongst the numerous options that exist in the market today, you will find GlluckFX as well and its review will help you see whether it is legitimate or a scam:

An anonymous company
If you talk to some experienced traders about beginning your trading journey, they would advise you to choose a broker that's legitimate and professional. This means it should be properly licensed and regulated, as it means that the company will provide you with a secure environment and fair services. You wouldn't have to worry about them disappearing with your investment and would be able to enjoy the highest standard of services. So, what is GlluckFX's regulatory and licensing status?
You can scour the entire GlluckFX website and find absolutely no information about their licensing and regulatory status. As a matter of fact, you will not find any information about the company itself. You will not know where it is based, the company that's behind it and there is no address or even contact number provided. Essentially, the website is completely anonymous and you will have no idea who you are dealing with, if you do decide to sign up with them. Obviously, it is not safe to do so because a shady company like that can vanish anytime and you wouldn't even know who to contact because you don't know anything about them.
The worst part is that there are no Terms and Conditions provided by GlluckFX either, which are very important because they outline the relationship between trader and broker. They provide vital data, such as spreads, fees and other details, which can help you make a decision.
Negative reviews
Another problem that you will come across soon enough where GlluckFX is concerned is that they have a lot of negative reviews. All you have to do is run a Google search and you will come to know that ex-clients of the broker have left reviews about their experiences with the company. According to them, they were scammed and the whole thing began on a dating website.
The reviews disclosed that a beautiful girl on the dating site contacted the victims and showed off her luxurious lifestyle. She stated that GlluckFX had helped her become rich through forex trading and that's how shy invited people to sign up with the broker. Those who listened to her ended up losing their entire investment.
Impossible spreads
One of the surprising features that you will come across at GlluckFX is the trading platform they provide. They appear to have a fully functioning MT4 distribution, which is surprising because it is one of the top trading platforms in the market. In fact, this feature can often attract people to sign up with this broker, but you should be wary because there is always a catch. You will find this when you test the demo account offered to you. It will disclose that the broker is offering floating spreads of 0.2 pips for the EUR/USD pair and there is no trading commission applicable. This is the definition of too good to be true.
This kind of pricing by GlluckFX is just unrealistic because even the most prominent brokers that have superior liquidity cannot afford to provide such spreads to their clients. This is because such spreads don't offer them any way of being profitable.
High minimum deposit
It is expected for a broker to ask its clients to make a minimum deposit in order to make an account on their platform. Therefore, the fact that GlluckFX also wants you to make a minimum deposit shouldn't be a problem, yet it is. This is due to the fact that they ask you to make a deposit of $100,000, which is downright ridiculous. It is not even high; it is excessive and no legitimate broker would ever have such a minimum deposit requirement.
Misleading payment methods
According to the GlluckFX website, they offer you a number of payment methods, which include wire transfers, bank cards as well as cryptocurrencies. The option of cards is reassuring because you will be able to apply for a chargeback. However, the reality is that the broker only supports wire transfers on its website and no other option, which means your payments will be non-refundable.
Final Thoughts
From the problems highlighted above, it is apparent that GlluckFX falls in the scam broker category and should be avoided.