---
How To Get Your Money Back?
Get your money back from any scam broker!
Fill in the contact form on the page in this link and you will get the help you need in order to recover your stolen money! You will be guided through the whole refund process by the customer support of a recommended scam recovery service after which a case will be opened for you by a personal case manager.
---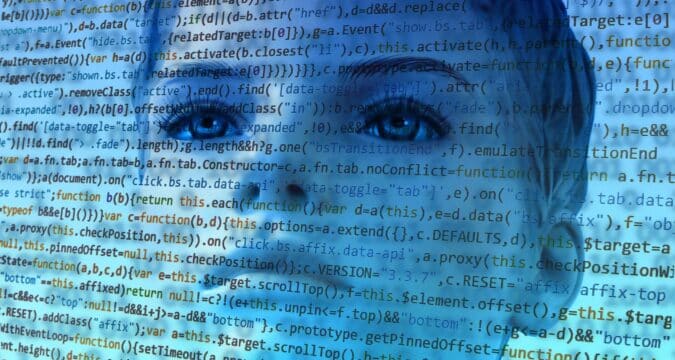 Swiss BTC Review

The cryptocurrency market has become the top favorite of traders all over the globe. Its volatility has helped thousands of people in making massive fortunes very quickly, something they couldn't have imagined doing elsewhere. Bitcoin was the first crypto to be introduced in 2009 and despite having a lot of naysayers, the market has expanded quickly. Of course, this means that there is a heavy demand for crypto trading platforms and brokers and a number of them have been formed for this purpose. Nonetheless, this doesn't mean that all of them are reliable and this Swiss BTC review can show you how this is the case.
Criminal elements have taken advantage of the popularity of cryptocurrencies to come up with fraudulent platforms that promise a ton of features and services aimed at attracting people. The problem is that in their eagerness to join the crypto bandwagon, most people forget to be cautious. It is more important than ever to exercise caution because the crypto market is mostly unregulated and you will not be able to get your money back if you end up being scammed. Why court disaster when a little effort can save you?
As mentioned earlier, there are numerous platforms and brokers offering you their services, but you should take their claims with a grain of salt. Swiss BTC is one of the options you will find in the market, which claims to be the largest crypto trading platform in the world. The broker is promising economic freedom to its users by providing them access to premium crypto CFDs for institutions and individuals alike. If that wasn't enough, Swiss BTC has also added that it is renowned for its reliability and that it has offices all over the world, from the United Kingdom, Sweden and Switzerland, all the way to Australia.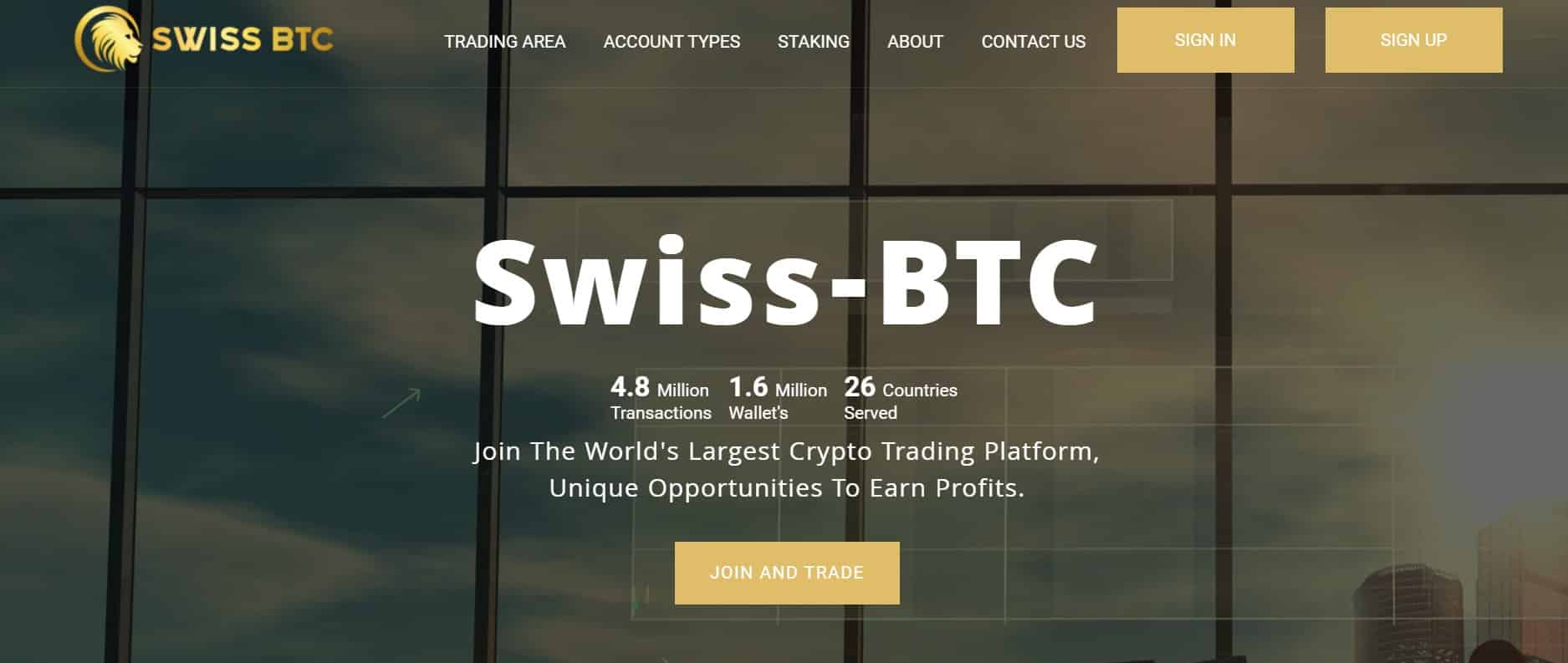 When you read such claims, you would definitely be impressed and want to sign up with Swiss BTC. However, it is essential to take some time to see exactly what you expect in order to avoid a bad decision. Let's take a look:
Licensing and regulation
The best place to begin learning about a broker is with their licensing and regulation because it sheds light on how committed they are in providing professional trading services. After all, every legitimate and authentic broker is properly licensed and regulated in the jurisdictions it offers its services in. Therefore, you would want to know Swiss BTC's status because it will reaffirm that they are indeed the great broker they claim to be. But, you are in for a lot of disappointment.
First and foremost, when you check the Swiss BTC website, you will realize that it is virtually anonymous. The only actual information they provide are a bunch of postbox addresses that don't really mean anything because there is no detail about licensing, whatsoever. A broker should have a license from a reliable financial authority to be able to provide its services, yet there is no such thing you will find.
Furthermore, Swiss BTC claims to be operating in numerous countries, including Switzerland, Australia and the UK, and it can only do so if it is licensed in the said countries. But, if you check the online registers of the regulatory authorities in these countries like the Financial Conduct Authority (FCA) in the UK and the Australian Securities and Investment Commission (ASIC), you will not find the broker listed anywhere. This clearly indicates that the company is lying about their operations, which should alert you right away.
Terms and Conditions
Moving further, you have to know what kind of Terms and Conditions a broker has established because they determine your trading relationship with them. Here again, you will be in for a surprise at Swiss BTC because they are exploitative. You should note that in their presentation, the company entices you to join their platform in order to start earning money right away. They are promising you a return on deposit of 600%. All you have to do is buy some bitcoin and invest on their platform.
However, you should bear in mind that the crypto market is highly volatile and it is not possible for anyone to guarantee profits. Even the most experienced and successful people wouldn't do so and anyone who does is only trying to fool you, as in the case of Swiss BTC. They have also added that a 15% levy will be applicable on anyone who tries to make a withdrawal on their website before reaching a certain minimum trading volume requirement. This is applicable even without a trading bonus.
There are also trading bonuses given that come with strings attached and they will prevent you from making withdrawals until you have fulfilled a minimum trade volume requirement. As per Swiss BTC, any attempt to withdraw funds before that will result in the cancelation of request and removal of funds. In addition, they have also stated that they have the right to change their bonus policy when they wish, which means you will never be permitted to make a withdrawal because they will continue changing requirements.
Minimum Deposit
As per the presentation on the Swiss BTC website, you have to make a minimum deposit of 10,000 GBP, which is excessive. No broker asks for such a high initial deposit and if one is doing so, it is undoubtedly a cause for concern. But, when you do try to make a deposit, you will discover that they are willing to accept whatever amount you want to deposit, which shows that they just want to get their hands on whatever money they can.
The Final Verdict
Along with these issues, you will also find that Swiss BTC does not have a proper trading platform i.e. no MT4 or MT5 available. Likewise, they offer unlimited leverage that doesn't make sense and would be too dangerous for the crypto market, considering its volatile nature. It can be safely ascertained that this broker is not to be trusted and you cannot expect anything good from it.