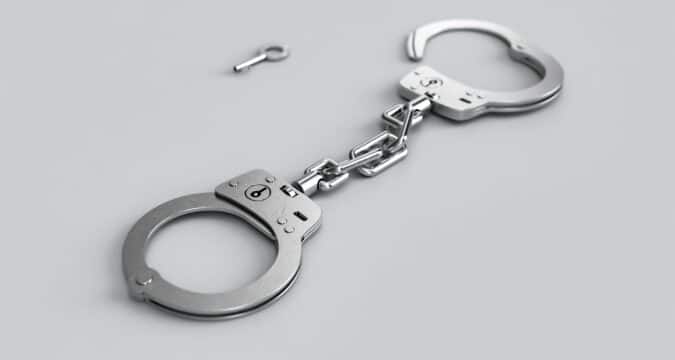 Two criminal masterminds were traced and caught by Indian Police recently. These scammers were running spurious websites for a year from where they would trap people out of their hard-earned income. The police first started an investigation after getting tips from a victim who had been cheated out of income amounting to $15,000. 
According to Central Crime Branch (CCB) report, the criminals have managed to dupe about 70,000 people thus far. Two main perpetrators by the name of Syed Abdul Thahir and Syed Ali Hussain, have been detained by the CCB inspectors. The crime syndicate would promise the visitors of the site investment in stock and massive returns and thug them out of their money.
Ashok Kumar, who was looking for a good investment opportunity, found the websites by the names of deltiinternationalsolutions.com and deltinfx.com, where he saw a great possibility of raising his stakes on Forex. The websites showed bogus statistics to convince the victims about the fake activities of the shares. The two criminals behind the scam, aged 34 and 31, also promised their victims huge returns in a little amount of time.
Ashok first invested 1 lakh INR, and when he asked why his stocks were not doing well, he was asked to invest another 1 lakh INR so that he could withdraw four lakhs from the Forex website. It is Ashok's prompt, timely tip that helped the police investigate the scammers. The police believe that the crime syndicate has made more than 12 crores or $1.7 million by coning people.
Astonishing Crime Reports
The CCB inspector Vinoth Kumar told media that these bogus websites that were posing as forex trading platforms made people invest money in them. The investment money from the victims was redirected to the accounts of the defendants in the case and shows records of many Ponzi-type payments. Both websites have been taken off the internet for the time being. 
It can be hoped that all the victims are contacted, and their money is safely returned to them. Following the nationwide cryptocurrency ban possibility, the Indian police have become active to start a cleanup of the crypto exchanges, forex trading, or any other type of fraudulent enterprises under their jurisdiction. The charges brought against fake brokers and trading applications are piling up faster than expected.