---
How To Get Your Money Back?
Get your money back from any scam broker!
Fill in the contact form on the page in this link and you will get the help you need in order to recover your stolen money! You will be guided through the whole refund process by the customer support of a recommended scam recovery service after which a case will be opened for you by a personal case manager.
---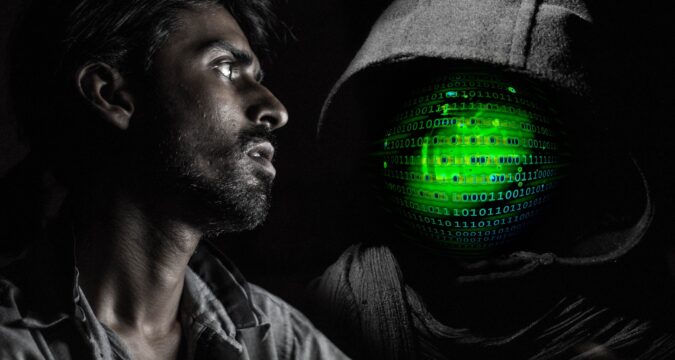 Epicinvests Review

The first step to online trading is finding a broker, as they provide you with access to the financial markets. It doesn't take long for people to discover that finding one is not a problem; it is choosing one that's the real challenge and you have to work on it. Every single broker you check out will promise you the best trading experience and you have to sort through them to opt for the one that's the right fit for you. This means uncovering the reality beneath the claims they make. Checking out this Epicinvests review is how you can do so when you are looking at this broker.
Some might consider this too much effort, especially when they are eager to begin and start making money. However, you have to bear in mind that the brokerage you choose has a direct correlation with your performance and profits. Thus, the wrong decision can through a wrench into your plans and you may end up losing it all, especially if you end up with a scam broker. Indeed, scammers have infiltrated this space because of the ample opportunities available to take advantage of people.
This means that you have to do your research, or else you could become the next victim. Rather than making money, you will be left empty-handed at the end of the day and this one outcome you don't want to deal with. Researching means uncovering the reality and you should do it for every broker you consider for your trading journey. Epicinvests is one such option and no matter how attractive their offerings appear to be, going through this review is necessary to know the reality:

Regulation and licensing
The regulation and licensing of a broker indicates if it is an authentic company that's properly supervised and follows rules and regulations. Unregulated brokers do exist, but it will not take you long to find out that they are mostly responsible for the scams that occur in the financial markets. This means that it is best to steer clear of such companies and Epicinvests is one of them.
According to their website, this brokerage is owned and operated by C.F Global Enterprise LLC, but this company is registered in Saint Vincent and the Grenadines (SVG). This is an offshore zone and any registration or licensing there is of no value because businesses aren't formally regulated there. This means that anyone can set up a company without any hassle and there is no oversight or monitoring. The company is completely unsupervised and no one can hold them accountable for their actions.
Would you be willing to invest your money with a broker like Epicinvests that can do anything they want and are not governed by any rules? It would be foolish to sign up with a broker like that, no matter how tempting their offerings may be.
Trading fees
When you want to choose a broker for your trading needs, you would obviously prefer the one that offers you the most competitive fees. After all, your goal is to make maximum profits and that can only happen when your costs are low. But, you will quickly discover that this is just not possible with Epicinvests when you go through their Terms of Agreement or FAQs.
You will come to know that Epicinvests asks for a variety of fees and charges that are just not reasonable at all and not something that legitimate companies would ever do. First off, they have a 3.5% withdrawal fee applicable, which is something many brokers are waiving off these days as a sign of good faith. In addition, they also have some sort of profit clearance fee that applies to every successful trade and is between the ranges of $1 and $5. You have also pay a $20 monthly maintenance fee and there are also charges for incomplete verification of $100 every thirty days. There is also a monthly inactivity fee of $100 applicable, if you don't use your account for 60 days.
Put them all together and this makes for some very hefty fee that no authentic broker would ever ask for. Furthermore, it doesn't end here because you will find that Epicinvests also claims to deduct taxes on the profits you make via online trading. Yes, these profits are taxable, depending on the country you are trading from. But, it is essential to remember that brokerages have no power in this regard, so they shouldn't be the ones deducting the taxes.
Spread and leverage
Other than the trading fees, you also need to know the trading conditions the broker provides to you because these are just as important to your bottom line. You will find that Epicinvests has a spread of 6.5 pips for the EUR/USD pair, which is downright ridiculous. It is more than four to five times what a standard broker will charge and this makes their intentions clear. Likewise, they offer a leverage of 1:400 and even though it is tempting, such ratios are not permitted in regulated markets because of the risks they carry. This further indicates that the broker is out to exploit you because the more you lose, the more they win.
Trading platform
One of the most vital offerings of any brokerage is their trading platform because this software is used for trade execution and provides the tools needed for trading. You wouldn't want to settle for less than the best, yet Epicinvests expects you to do that. They have offered a basic web-based trading platform that doesn't come even remotely close to the marketing leading MetaTrader platforms. It should also be noted that the kind of browser-based platform offered here is very similar to what most scam brokers are offering and this should further alert you to the reality of this broker.
The Final Verdict
After going through the various essential aspects of Epicinvests, you can easily uncover their reality i.e. determine that it is not a trustworthy or authentic broker and is undoubtedly out to scam people.