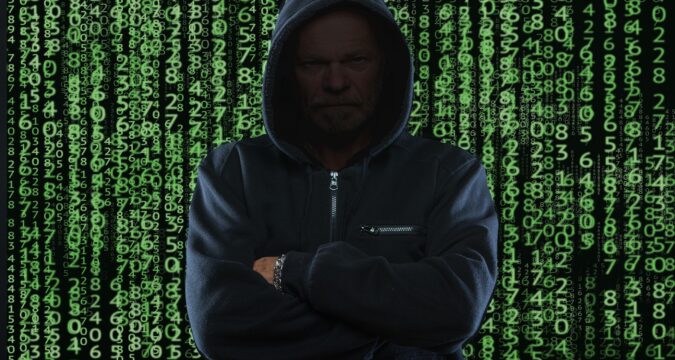 CryptoProspectTradingFx Review

If you are thinking about jumping on the online trading bandwagon, you will quickly learn that you have to find a broker to begin. This doesn't sound too complex, given that you can just Google and discover a list of options. But, it is a must to remember that like other industries, no two companies can offer you the same services. You cannot have the best trading experience unless you have chosen the right brokerage and this is where most people stumble. This CryptoProspectTradingFx review can help you in making the right decision.
Every brokerage you come across will make similar claims of offering you a seamless trading experience and you will be convinced to open an account with them. On and on it goes as you continue looking at the websites of different brokerages. This doesn't mean that they are all the perfect fit for you. Every trader has different preferences and expectations and those are of the utmost importance. Most importantly, you have to bear in mind that there are scam brokerages that also exist and you have to navigate this space carefully to steer clear of any such platforms.
The problem is that it can often be difficult to do so, particularly when you don't want to delay your trading activities. But, it is essential to put in some time and effort because a broker as basic as CryptoProspectTradingFx can also turn out to be a scam. How? Let's find out: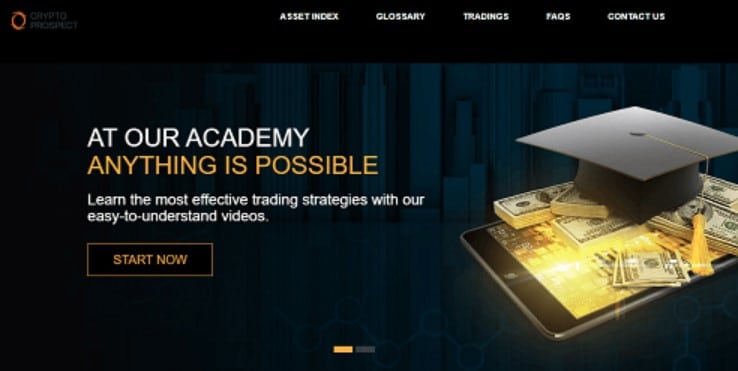 Absence of licensing and regulation
When you are looking for the best proof for the authenticity of a brokerage, you only need to look at their license and regulatory status. Authentic and professional companies usually have a license from the regulatory authority of the jurisdiction they are based in. This is confirmation that they are monitored and compliant with strict regulations and rules that can provide appropriate protection. Unfortunately, you will discover that CryptoProspectTradingFx does not fall in this category.
As a matter of fact, the problem with CryptoProspectTradingFx is not just lack of licensing and regulation. They are also an anonymous platform, as there is no such information on their website. The only piece of information you will find there is that the brokerage is based in Liverpool, UK, but even this may be a lie. First off, to operate in the United Kingdom, a broker is required to obtain a license from the Financial Conduct Authority (FCA), which is the financial regulator of the region.
Not only is the broker not listed, you will find that CryptoProspectTradingFx has actually been blacklisted by the FCA as a scam. You don't need any more proof than that to realize this is not a genuine broker. This confirms that the company is illegally offering its services in the UK. Secondly, there is no mention of the company that owns and operates the broker, nor any contact number can be found. Such anonymous platforms cannot be trusted with your hard-earned money at any cost.
Hefty dormant account fees
When you are signing up with a broker, you will be required to pay them fees for their services. Every company has a different fee structure and one of the fee they may charge is for dormant accounts. This is applicable if you leave your account inactive for some duration. These fees are usually charged to encourage traders to remain active and continue trading. CryptoProspectTradingFx also charges dormant account fee.
But, when you go through the Terms and Conditions and take a look at how much fee you will be charged, it confirms that CryptoProspectTradingFx is not a trustworthy broker. As per their charges, they will ask for $100 after 60 days of inactivity and 240 days of inactivity would result in hefty charges of $8,000! This is downright outrageous and no authentic company would ever charge this much fees.
No proper trading platform
The most crucial offering of any online broker is their trading platform because this software is what connects you to the financial markets and helps you execute trades. Therefore, it has to be up to the mark for an optimal trading experience, but CryptoProspectTradingFx disappoints here as well. They have advertised a web trading platform, but what you find is a broken one that doesn't work at all.
You will only find a user dashboard that has no charts or any other tools that you would expect and there is no trade option either. This shows that CryptoProspectTradingFx has no intention of offering you trading services and this makes it a fraudulent brokerage. A legitimate one would either offer the MT4 or the MT5 trading platforms, which are renowned in the financial markets for their advanced technology and top-notch trading tools.
High minimum deposit
The minimum deposit that you are asked to make for opening an account with CryptoProspectTradingFx is $350, which is on the high side. The average amount is not more than $250 and most brokers are actually letting their clients open accounts for as low as $10, so this deposit is certainly not reasonable.
No debit or credit cards
Another problem you will come across at CryptoProspectTradingFx is with their payment methods. Yes, they have offered a variety of payment solutions to their clients, such as Bitcoin, MoneyGram, WesternUnion and Skrill, but none of these payment methods come with a chargeback option. This is only available in the case of credit cards like VISA and MasterCard, which means you can get your money back if you have a problem.
But, the lack of credit cards is another warning and the payment methods that CryptoProspectTradingFx does offer are all final and permanent, which means once you have made a deposit, you cannot get it back if the broker is a scam.
Bottom Line
From the above review, it is clear that there are a lot of problems associated with CryptoProspectTradingFx and it is not a broker you can consider trustworthy. In fact, it is an obvious scam that people should avoid at all costs.