---
How To Get Your Money Back?
Get your money back from any scam broker!
Fill in the contact form on the page in this link and you will get the help you need in order to recover your stolen money! You will be guided through the whole refund process by the customer support of a recommended scam recovery service after which a case will be opened for you by a personal case manager.
---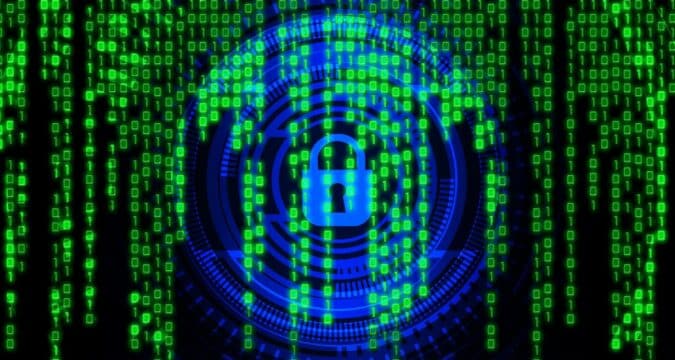 BivetyMega Review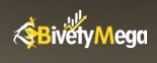 Looking for an authentic online broker is not very different from trying to find a needle in a haystack. Every other company you come across promises to be the best and offers professional trading services, leaving most people flummoxed. How do you choose one? Many people make an error in judgment and end up choosing the wrong platform, which can often result in them becoming victims of a scam. After all, the fraudsters behind these fake platforms are very smart, as this BivetyMega review demonstrates.
They know just how to pique your curiosity and convince you to sign up with them, only to discover later that you have been trapped. It has happened to countless people, but this does not mean that it has to happen to you as well. It is possible for you to avoid this scenario, as long as you are willing to do some due diligence. Your goal should be to find out if the brokerage you are considering is authentic or a scam and the best way to discover the truth is by looking closely at their offerings.
You cannot come to a conclusion in one glance because most of the scams have websites that resemble authentic brokerages, making it harder to distinguish them. But, once you begin peeling the layers, their story falls apart and this makes it easier for you to realize their reality. This also applies in the case of BivetyMega that makes some very tall claims. As per its website, this brokerage claims to be regulated and well-established and with 11 years of experience under its belt.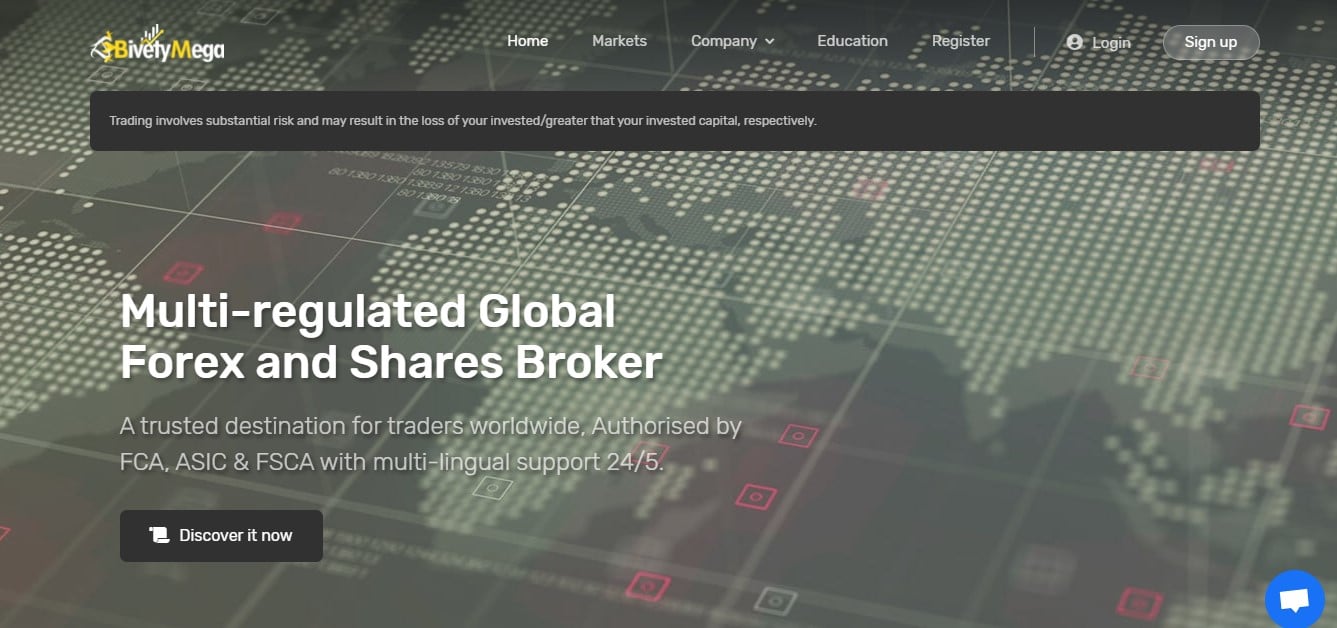 This alone can floor people away because everyone wants an experienced and dependable broker. But, when you begin peeling the layers, you find out that BivetyMega is just a sham. How? You can find out below:
False regulation claims
Regulation is considered the key for distinguishing between scam and authentic brokerages and this has prompted fraudsters to make regulatory claims to impress people. However, you should learn to take everything that a broker says with a grain of salt and always verify everything in order to ensure you are not being fooled. You should take the same approach in the case of BivetyMega, which has made some impressive claims where regulation is concerned.
According to the brokerage, it is regulated in not one, but several jurisdictions, including the UK, South Africa and Australia. But, if you search for BivetyMega in the online registers of the Financial Conduct Authority (FCA) in the UK, the Financial Sector Conduct Authority (FSCA) in South Africa and the Australian Securities and Investments Commission (ASIC), you will not find the broker listed anywhere.
The fact that BivetyMega is ruthlessly lying about its regulation is enough for you to see that it is nothing less than a pure scam because only frauds would ever go to such lengths. Opting for an unregulated broker, or one that is lying about its licensing is definitely not a good idea because it leaves you vulnerable and unprotected.
Absence of legal documentation
When you are signing up with a brokerage, you would be asked to agree with their Terms and Conditions. This sounds quite reasonable and practical and something that every online platform asks for. The purpose of the Terms and Conditions is to highlight the kind of relationship you will have with the platform in question. Where an online broker is concerned, it also sheds light on the fee you will be charged and the policies you will have to comply with.
Therefore, it comes as a shock for most people when they find that BivetyMega does not have any legal documentation available on their website. You will not find any Terms and Conditions, a Client Agreement, or any such thing that can help you figure out what you are getting into. Would you sign a contract without reading its clauses? Of course you won't and this means you should not open an account without knowing what you will be subjected to.
Lack of trading platform
If there is one feature of an online broker that you should check out before making any kind of commitment with them, it is the trading platform. This software determines your overall trading experience with the broker because you use it for the most part. After all, it is essential for executing your trades and transactions.
Upon registering with BivetyMega, you will be in for a surprise because it becomes apparent quickly that the broker does not have a trading platform at all. Does it make sense? An online broker facilitates trading and does not have the software needed for doing it. This makes it absurd and you can conclude that the broker is definitely not to be opted for.
They have just created an illusion of a trading platform on their website in the form of a dashboard that comes with third-party charts and nothing more. You will not find the option of trading available anywhere, which means that BivetyMega is up to no good. Most professional brokers offer their clients platforms like the MT4 and the MT5, which are known in the market as the leading software and can ensure a smooth trading experience.
No chargeback possible
It is also recommended that you check the payment methods of a broker before signing up in order to ensure you can file a chargeback in case something goes wrong. This can only happen if the brokerage supports credit cards like VISA and MasterCard, but when you check out BivetyMega's payment options, you will discover that this payment method is missing.
BivetyMega allows you to make payments via Skrill, bank wire and cryptocurrencies and none of these payment options offer you the chargeback option. This means once you have made your deposit, your money will truly be gone because scammers would never give you a refund.
Final Verdict
As the brokerage is not regulated, does not allow chargeback, has no trading platform or any legal documents, you can understand that BivetyMega is a scam and not an authentic broker.