---
How To Get Your Money Back?
Get your money back from any scam broker!
Fill in the contact form on the page in this link and you will get the help you need in order to recover your stolen money! You will be guided through the whole refund process by the customer support of a recommended scam recovery service after which a case will be opened for you by a personal case manager.
---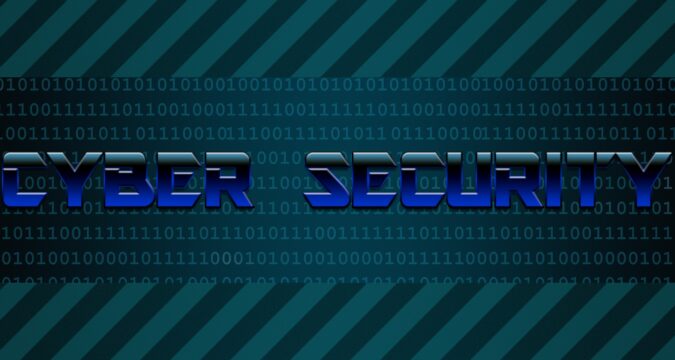 Pipsxap Review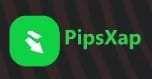 Online brokers have increased tenfold in the last few years, primarily because trading has been generating a great deal of interest. With plenty of opportunities abound and the ease of access, it is no wonder that millions of people all over the globe want to engage in the markets. But, to be able to do that, you first have to find a broker and not just any company would do. You have to remember that not all platforms you come across are legitimate. This Pipsxap review can shed some light on how complex things can be.
When you are searching for a broker, you don't just have to compare their features and services to find one that suits you. You also need to ensure that the brokerage is legitimate because not all companies are so. After all, the internet has become a hotbed for different scams and fraudulent brokerages have also become rampant. Signing up on such a platform will leave you exposed to hefty losses that you do not wish to suffer from. Therefore, you have to ensure that you are choosing a legitimate and quality broker.
The trouble is that none of the scam and shady platforms will ever come with a warning sign, or any clear cut indications that can alert you right away. Instead, they are deliberately presented as authentic and good brokerages to lure people and this is what Pipsxap does as well. It claims to be one of the largest brokerages operating in the market and is offering traders access to more than 1,700 trading instruments. Other offerings include a renowned trading platform i.e. MetaTrader5. To add to it, you will find that the brokerage claims of to be regulated in various jurisdictions.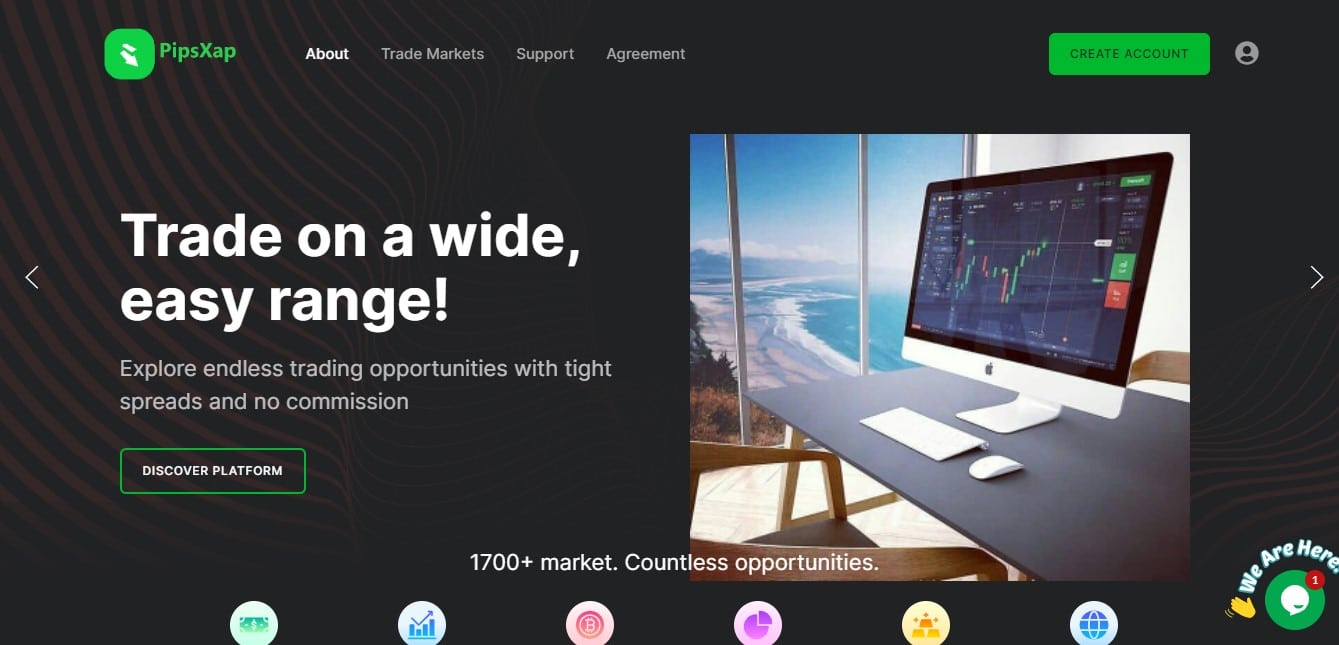 The package sounds appealing, but you have to do some fact-checking before you decide to sign up with Pipsxap. This can help you see if you are dealing with a legitimate broker or not. Ready? Let's take a look:
Background and other details
It is understood that before you sign up with any brokerage, you should check their background and other details in order to find out who they are. You will be trusting the company with your funds and your personal information and you cannot just do this without knowing their background. The problem with Pipsxap is that they appear to be completely anonymous.
The only thing that comes close to a company name on the Pipsxap website is 'Pipsxap Inc.', which you will find in the footer of their homepage. But, you will no other details about the entity, such as details about where they are operating from, their corporate background, contact details, or even an email address. This should immediately send up a red flag because it means that the brokerage is completely anonymous and wants you to share your personal details without doing the same.
Furthermore, you will also discover that Pipsxap appears to be part of an active scam network that is constantly coming up with new fraudulent websites. This is a common practice of scammers who set up a dozen or so fraudulent websites to target as many people as possible. The Pipsxap website is a copy of the website of another brokerage by the name of VortexSignals and both of them have copied data from a third brokerage by the name of Blockit Trade. They have not done a good job at editing the content because the name is still there, which only confirms that you are not dealing with a genuine company.
Regulation and licensing
Checking the regulation and licensing of a brokerage is of the utmost importance because legitimate companies will have a proper license for providing their services and be monitored by regulatory authorities. Scam brokers, for the most part, are not regulated and licensed, so it is an easy way for you to distinguish the good and the bad. As mentioned earlier, Pipsxap claims to be a regulated broker, but this does not mean that you take their word for it.
Anyone can claim anything and this does not make it true. A look into the details at Pipsxap shows that they are located in the United Kingdom and have global offices in France, Germany, China and Australia. As for regulation, the brokerage claims to be regulated by the Financial Conduct Authority (FCA), the Capital Markets Board (CMB) in Turkey and the Polish Financial Supervision Authority (KFN). Unfortunately, when you check the online registers of these brokerages, you will find that they are not listed anywhere.
This means that Pipsxap is lying about its regulation to mislead people and this kind of broker cannot be legitimate.
Trading Platform
The software that helps you execute your trades is called the trading platform and online brokers are responsible for offering it to you. Pipsxap promises the MT5 trading platform, which is recognized as the top one in the market, which is definitely impressive. The problem is that this turns out to be a lie because all they have is some kind of dashboard that shows some third-party quotes and nothing more. You cannot use it for any actual trading, which means the broker does not really fulfill its purpose.
Payment methods
Taking a look at the payment methods supported by a brokerage is also necessary because you want to be able to make your payments quickly and easily. This is another aspect where you will be disappointed with Pipsxap because they are making false claims that should immediately sound off warning bells in your head. They claim to offer debit and credit cards for payments, which implies that you can file for a chargeback in case something goes wrong.
However, you will discover that this is not true at all because Pipsxap allows its customers to only make deposits in cryptocurrencies like Bitcoin and Ethereum. These are not eligible for chargeback and what makes it worse is that they are usually anonymous transactions, so you don't even know where your money goes.
Conclusion
Put all of these details together and it becomes apparent quickly enough that Pipsxap is not a legitimate broker at all.