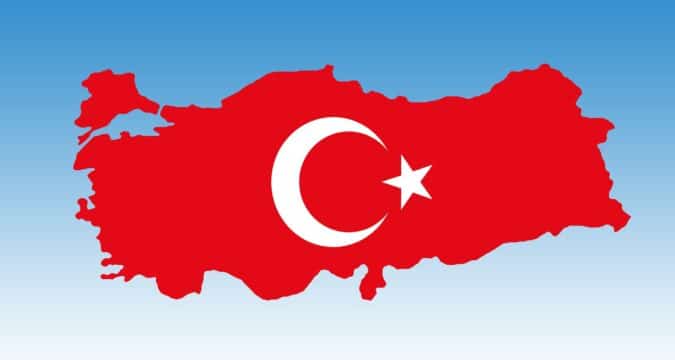 Turkey is the country that acts as a bridge between Europe and Asia. Last month, the news of the Thodex scam shocked the entire world. The crypto exchange owner decided to shut down the operations and run out of the country rather than declare bankruptcy. The wanted criminal is a 27 years old CEO who left a message for the investors that he is embarking on an important mission and he would safely return their funds after he succeeds.
The young owner by the name of Faruk Fatih Ozer is on the radar of Interpol. The international law enforcement agency has issued a yellow notice for Ozer, who broke his silence to speak with some media journalists for the first time. The Turkish government has recently imposed a nationwide ban on cryptocurrency dealings. Since April 30th, possessing, selling, buying, or dealing with cryptocurrencies has become illegal in the region. This month Vebitcoin has fallen in the same category. 
Why are Turkish Crypto Exchanges Falling Apart?
 The Turkish government, later on, told the media that they were looking to introduce better regulations for cryptocurrencies in the region rather than imposing a ban. The crackdown resulted in investors liquidating their funds and folding out their digital wallets. Such a sudden number of liquidation broke the exchange's capital backbone, and they went bankrupt.
In the secret interview, Ozer also told the media that he was unable to make sense of such a huge loss. The government of Turkey is determined to protect the interests of its investors. The officials have already taken 82 people into custody and alerted the Interpol authorities. Law enforcement agencies have put the siblings of the runaway criminal into jail. Likewise, another Turkish crypto exchange Vebitcoin has also declared bankruptcy. 
How is Turkey Dealing with Cryptocurrency Scams in the Region?
MASAK, the financial crimes investigation board of Turkey, has been actively gathering information and facts to deal with the damages caused by these crypto exchanges. The regulatory authority has already frozen the bank accounts of both Thodex and Vebitcoin. On the other hand, the agency is also looking into the books and company record to find any signs of manipulation and fraud.
The legal authorities have taken many people from Vebitcoin into custody and investigating to get out useful information. It is expected that the interests of the investors would be protected, and the people who have lost their money would be able to claim it back. Thus far, no new cases of misconduct have been reported in Turkey since the crypto ban has been imposed.