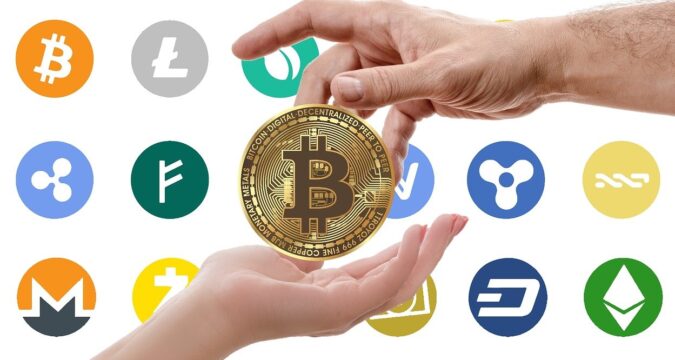 People have left aside expensive trade commodities like gold and converted to cryptocurrency markets for a faster return. Many new investors think that crypto investment is much less complicated than the share markets. However, there are more than 4000 different cryptocurrencies, and users can't keep track of their investment without having some basic knowledge about trading.
The Federal Trade Commission of United States (FTC) issued a report last month that pointed towards the disturbing fact that investors lost about $80 million in different types of cryptocurrency scams in just one year. The regulatory authority took note that the average age of investors who fell victim to these scams was between 20-49 years old. It is not a good idea to be over-confident that scammers would not be able to reach your wallet address. Many of these crypto scams are conducted with a team effort.
FTC Warns Citizens to Beware of the Cryptocurrencies Scams
Many prospect investors are associated with different fields. These people can make enough money, but when the time for putting their money into an investment opportunity arrives, most people have little to no knowledge about how trading is done. FTC report indicates that among all the investment scams where people lost their money, half of them were cryptocurrency schemes. According to careful statistics, on average, each victim lost about $1,900. 
The agency also adds that the number of crypto scams has risen dangerously in the current year. As per the guidelines provided on the official FTC website, the users should look out for fast money-making plans, transfer of personal stakes and details without any security in place, asking for advance payment with gift cards, wire transfers, and digital wallets, huge money return promise by doubling or tripling the investment, lack of proper website and contact information.
Fake Celebrity Endorsements are Paving the way for Tricking Unsuspecting Users
As noted by FTC, one of the most effective ways to trick people is with fake celebrity endorsements. FTC declared that by impersonating Elon Musk and associating fake endorsements, the scammers were able to rake in about $2 million. The agency also urges people to ignore the scam messages that call for participation with free giveaways and airdrops by Tesla, Gemini, or any other crypto exchange platforms. 
According to experts, it is best if users do some research before believing these messages. It would be a great idea to search for the official website and check with the organization's customer support services about the facts. Many scammers have put up fake websites that ask for access to personal information and digital wallet access codes from the users. Once these funds are lost, it is next to impossible to recover them. Therefore, it is the responsibility of the users to take every safety measure before taking the plunge.