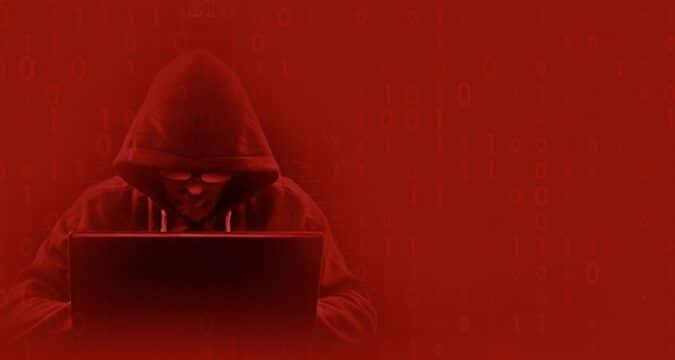 Wealth Pact Review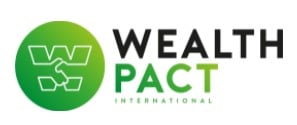 The broker you decide to use is one of the most crucial decisions that you will make when you begin your trading journey. Yes, you have to have the right skills, knowledge and even experience to succeed in the long term, but the broker is just as important because none of these will help you in staying safe from a scam. Once you have deposited your funds with a broker and it turns out to be a scam, there isn't much hope of you getting it back. Scam brokers are a dime a dozen in the financial markets and they are getting better at what they do. The Wealth Pact review below is a great example of one.
Therefore, it is of the utmost importance that you make the right decision from the get go. Losing your hard-earned money and your personal data is not a good experience for anyone and can be highly discouraging. Unless you have a lot of money to waste and don't mind having your information stolen and misused, you should do your due diligence and make it a priority to discover the truth about a broker before taking things forward. Even if the company does turn out to be legitimate at the end of the day, it can save you from a lot of regret and disastrous consequences.
Isn't that what you want? Everyone does want this, but don't know how to go about it. When you come across a brokerage like Wealth Pact that talks about financial independence and prosperity, it may seem very easy to believe what they are saying and just sign up on their platform. However, you have to be proactive and discover the truth about this broker to save yourself from a scam because that is exactly what it is. How can you know that? Go through the Wealth Pact review below to know: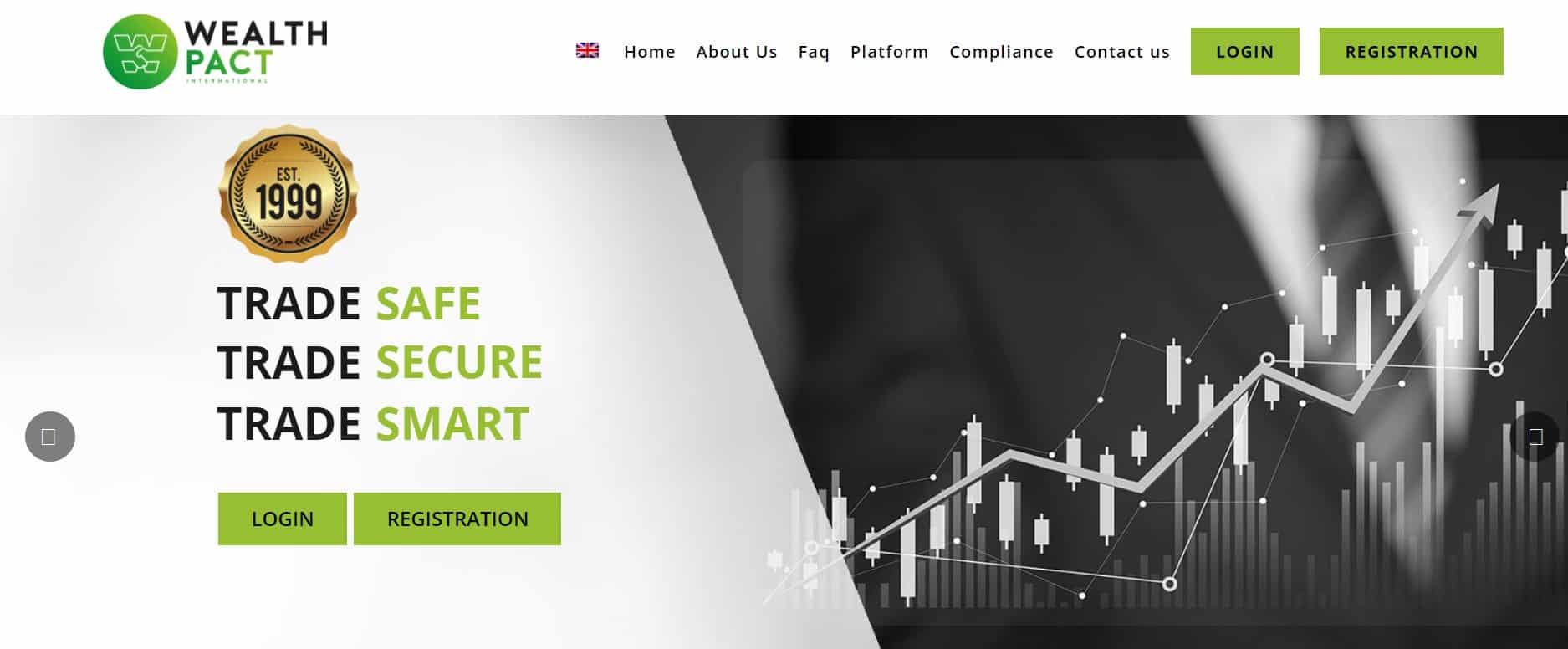 It is not regulated or licensed
If you are wondering what kind of broker you should trust and rely on, then you should know that a company has to be regulated and licensed to be considered trustworthy. Otherwise, it falls under the umbrella of shady because no legitimate company would avoid obtaining a license or getting regulated, unless they had something to hide. When it comes to Wealth Pact, you will discover that they don't claim to be licensed or regulated, so in that aspect they are being honest.
Nonetheless, this doesn't mean that you should trust the broker. According to the data you find on their website, they are allegedly based in the United Kingdom. Their Terms & Conditions reveal that it is owned and operated by a company called WAYTOCX LIMITED, which is based in the UK. The problem is that for any company to be located in the United Kingdom and offering financial services, they would require a license from the Financial Conduct Authority (FCA).
It is the official regulator and no company can operate here without its license. Any company that attempts to do so would be operating illegally. Do you think you should trust a broker that's operating illegally? Definitely not, which means Wealth Pact is not to be trusted as it is most likely a scam.
It has excessive fees
Considering that Wealth Pact is not a regulated and licensed broker, your chances of making a profit through them are slim to none. But, even if there was a possibility of doing so, you will not be able to get anything because of the excessive fees of the brokerage. You will notice that they charge an inactivity fee from their clients. This is not exactly a strange concept because many other companies have the same policy for encouraging traders to stay active.
The problem is the excessive inactivity fee charged by Wealth Pact, as they apply a $100 fee on accounts that haven't been active for 12 months. Apart from that, they also impose a $50 maintenance fee on every account that hasn't been logged in for 21 days. This is on the high side and no legitimate brokerage would ever impose such charges.
It doesn't offer a good trading platform
You have heard people talk about their trading experience, but what exactly are they referring to when they do so? The trading experience you have depends mostly on the trading platform that you are provided by a broker, which is the software designed for trade execution. If you try to find out the best trading platform, you will come across the names of the MT4 and the MT5 that are quite renowned because of their cutting edge technology and top-notch trading tools.
Most of the legitimate, regulated brokers out there offer their clients these trading platforms, but Wealth Pact has done no such thing. You will find a browser-based platform on their website, which is nothing out of the ordinary. As a matter of fact, most of the shady and scam brokerages in the market offer the very same platform. This doesn't earn them any points because they are doing what most fraudulent brokers do in order to show people they are authentic.
It contradicts its own statement
If you check out the FAQ section of the Wealth Pact website, you will come to know that they have a minimum deposit of $250. While a number of brokers have minimum deposits of $10, it is still nothing out of the way because there are companies that ask for anywhere between $200 and $250. The problem is that there is a discrepancy regarding the minimum deposit. If you check the most basic account offered by Wealth Pact, you will notice that it asks for a minimum deposit of $10,000. This is extremely high and nothing you should deposit when you are signing up with a broker for the first time.
The Final Verdict
It appears that Wealth Pact has all the hallmarks of a scam and fraudulent broker and you need to run in the opposite direction rather than signing up for their services.