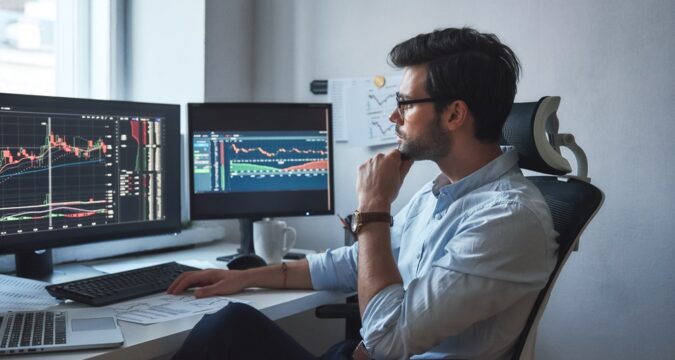 ProFort Review

A quick glance at the ProFort website shows a comprehensive and professional trading solution for traders from all backgrounds. Nonetheless, you have to do some homework to make a decision and this will bring you to the following ProFort review that can tell you why this broker is different.
Online trading has been around for quite some time, but recent years have seen its popularity surge exponentially. There are countless opportunities for people to enjoy high returns and supplement their income, but it is a must to remember that the brokerage you choose also plays a key role here. Yes, you have to sign up with an online broker to trade in the financial markets because they give you access to the trading platform, tools and other features that are all essential for trading.
But, this doesn't mean that you can make do with any broker because their offerings as well as the quality of their services will differ drastically. It doesn't take you long to realize that there are thousands of options to choose from and while this is an advantage, there is also a downside. Sure, it means finding a competitive and dependable option is likely, the problem is that you have to make a lot of effort to do so. You have to check different features and offerings before you can make a decision in order to avoid any disappointment or inconvenience later.

---
How To Get Your Money Back?
Get your money back from any scam broker!
Fill in the contact form on the page in this link and you will get the help you need in order to recover your stolen money! You will be guided through the whole refund process by the customer support of a recommended scam recovery service after which a case will be opened for you by a personal case manager.
---
Having to start from scratch can result in a lot of wasted time and opportunities that every trader wants to avoid. Therefore, it is best to pick the right one in the first go. How do you do that? Of course, you cannot check every single company, but you can simplify the matter by looking at how a brokerage is different from the rest. This is exactly what you can do in the case of ProFort, one of the forex and CFD platforms you will find. Founded by NVCapital, it has quickly developed a strong reputation in the financial markets and this is primarily because of its offerings. What makes it different? Go through the following review to find out:
| | |
| --- | --- |
| Broker | ProFort |
| Website | https://www.ProFort.io/ |
| Trading Accounts | Four account options; Junior, Senior, Executive and Presidential |
| Minimum Deposit | €200 |
| Assets Coverage | Forex currency pairs, Stocks, Green Stocks, Cryptocurrencies, Indices and Commodities |
| Trading Tools | Trading Indicators, Trading Calendar, Calculator, Signals, Live Charts, Technical Analysis Tools and Reports, Price Alerts, Market Research, Trading Tips, and Risk Management Tools |
| Education and Training | Yes; e-books, online video courses, webinars, seminars, tutorials, latest market news, guides and in-depth research |
| Customer Support | 24/5 support via email address, phone number online contact form and live chat. Different numbers and email available for different languages. |
| Security Policy | KYC (Know Your Customer) and AML (Anti-Money Laundering) |
Extensive variety of instruments
The first feature that has helped ProFort stand out amongst the sea of brokers in the financial markets is the extensive variety of instruments it offers. There are hundreds of thousands of instruments that can be traded, but not all of them can offer the same level of returns and neither do they carry the same risks. Every trader has different priorities when it comes to choosing the instruments they want to trade, so you need to check and ensure that the brokerage you select can offer you what you are interested in.
The good thing about ProFort is that they have put together an extensive variety that belongs to different financial markets. They give you access to multiple markets via one platform and have added some of the most profitable options from each.
You can choose from over 250 instruments that are offered here and this allows traders to find something that suits their risk tolerance. Most importantly, it also gives them a chance to diversify their trading portfolio, which is great for minimizing your risks and boosting profits. Some of the options you can explore here include:
Forex currency pairs: First and foremost, you can trade instruments from the world's biggest financial market i.e. forex. Both major and minor currency pairs are available at ProFort and these include EUR/USD, GBP/USD, USD/CHF, EUR/GBP, USD/JPY and AUD/NZD.
Cryptocurrency: Digital currencies have also been added by ProFort for facilitating its clients and you will find some of the top options in this market, including Bitcoin, Litecoin, Ethereum, Ripple and Bitcoin Cash.
Stocks: One of the most popular financial markets in the world is none other than the stock market that allows you to trade some of the biggest companies in the world. Apple, Amazon, Facebook, Tesla, Netflix and PayPal are some of these choices. Along with these stocks, you will also find that ProFort has added some green stocks for those who are environmentally friendly.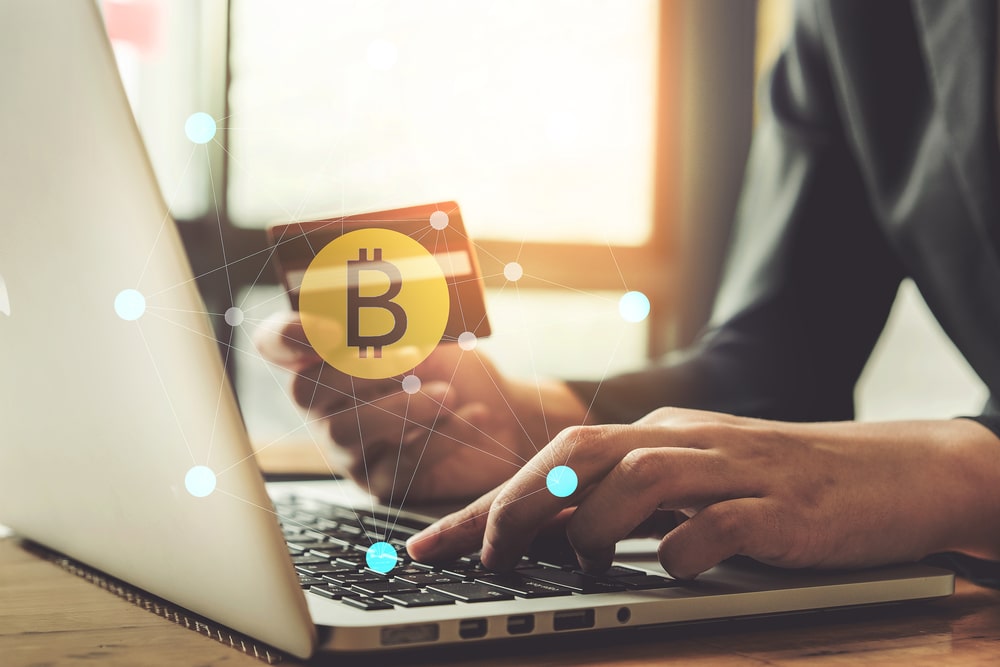 Indices: If you prefer looking at the big picture, the indices market is the best option for you to explore and you can choose from some of the most profitable indices, such as S&P 500, FTSE 100, NASDAQ 100, Dow Jones and more.
Commodities: Those who are looking for stable returns will find the commodities market accessible at ProFort and they have added both hard and soft commodities. The former includes precious metals like gold, silver, copper and platinum, whole the latter refers to agricultural products like wheat, sugar, rice and corn.
Excellent security infrastructure
The security infrastructure that you will come across at ProFort is another distinguishing feature of the broker, as only a handful of companies are offering it to their clients. They are aware of the security risks that exist in the market and have taken steps to mitigate them, allowing traders to focus fully on their trading activities instead of constantly worrying about the safety of their information and their funds. First things first, they have used 256-bit SSL (Secure Socket Layer) encryption on their website, which is aimed at protecting all sensitive and confidential data of their clients.
It ensures that no outsiders can access your information without authorization. Furthermore, segregated accounts are maintained by ProFort for keeping all client deposits in order to prevent misappropriation and theft. This means that all client funds are kept separate from the company's deposits and the former are only used for trading activities. If the broker was to file for bankruptcy in the future, all client deposits would be returned.
Last, but not the least, the AML (Anti-Money Laundering) and KYC (Know-Your-Customer) policies are also applicable on ProFort and this adds another layer of security. These policies require traders to provide proof of identity and proof of address to the broker, which is used to verify their account. The former can be done by submitting a government-authorized ID card, an international passport or a driver's license. For the latter, you need to provide a utility bill, such as water, electricity or gas, a bank statement or a credit card bill. This can be helpful in minimizing the risk of identity theft, financial fraud and money laundering.
Accommodating account options
To use any broker's services, you would be expected to open an account with them and this means taking a look at the options given. It is the norm for platforms to offer more than one account option, especially if they are catering to traders from different backgrounds. Since ProFort's target market comprises of all types of traders, they have also developed four account options that their clients can choose from. Each option comes with different features and you can consider your trading style, budget and requirements to choose one. Let's take a look:
Junior: The first account option that ProFort has developed is meant for newbies and beginner traders and is called Junior for this reason. It asks for a minimum deposit of €200 and traders are free to increase this deposit to as much as €5,000, depending on their preference. As far as account features are concerned, they include a personal account manager, a private trading session, a signal service for a month and a weekly newsletter, also available for a month.
Senior: The second account option that you will come across at ProFort is called Senior and this one has been developed for intermediate traders. You have to deposit a minimum of €5,001 to open this account and the maximum deposit needed here is €50,000. All features of the previous account are available here with the addition of a 5% commission discount and support for multiple accounts.
Executive: The third account option that you can choose here is called Executive and ProFort has created it for advanced and skilled traders who know what they are doing. Therefore, the minimum deposit requirement for this account starts at €50,001 and traders have the option of increasing it to as much as €250,000.
In this account, traders are now given 12 monthly signals and they can also have 2 private trading sessions in a month. The commission discount is increased to 10% and automated trading option is also made available. This account also comes with the option of Islamic account for accommodating Muslim traders.
Presidential: The final account option at ProFort is called Presidential and this one has been developed for professional and expert traders. Hence, you will only find a minimum deposit requirement of €250,000 here and no maximum cap has been set. Traders now get daily signals in this account and can attend private trading sessions on demand. They also get a 20% commission discount, a private concierge service, as well as access to a tax advisory and credit officer. Airport lounge access is also given and traders can also have an annual meeting with the senior partner.
User-friendly trading platform
One of the most crucial features of a brokerage is their trading platform and this is another avenue where ProFort has done a great job of distinguishing itself. You will find that they have developed a web trading platform to cater to their clients and have designed it in such a manner to fulfill the needs of every trader, no matter what their experience or background is. You obviously want to have a seamless trading experience and the professional and utilitarian platform you find here can deliver it easily.
The first thing to note about ProFort's trading solution is that it is web-based, which means there doesn't need to be any downloading or installation to deal with. This is a relief for many and also eliminates hassle because traders can enjoy flexibility. They can use the platform on any device that supports a browser, which makes it incredibly convenient. The user-interface has been kept simple for ensuring easy navigation for every trader. You don't have to worry about a learning curve.
The single platform can be used for trading in multiple markets and ProFort has deliberately kept the dashboard accessible and straightforward to make things easier. Moreover, they also give you full room to customize the platform as per your preference i.e. add and remove trading tools that you prefer to use. A ton of these trading tools have been integrated with the platform for enhancing your trading performance. They give you access to live charts, price alerts and an economic calendar that can help in making timely decisions.
Trading signals and market reports are also provided and various technical and fundamental analysis tools can come in handy for evaluating all the data. Most importantly, advanced technology has been used by ProFort for powering the platform, which allows them to deliver quick and fast trade execution. It ensures that you don't miss any trading opportunity and can see the results of your trades in real time to know what to do.
Final Word
Along with these offerings, you will also find that ProFort has kept their sign up process easy and hassle-free. They have added a number of payment methods to allow traders to make their deposits and withdrawals smoothly. Their excellent and round the clock customer support ensures that you don't have to wait for days to get a response, all of which can lead to a good trading experience.
---
How To Get Your Money Back?
Get your money back from any scam broker!
Fill in the contact form on the page in this link and you will get the help you need in order to recover your stolen money! You will be guided through the whole refund process by the customer support of a recommended scam recovery service after which a case will be opened for you by a personal case manager.
---