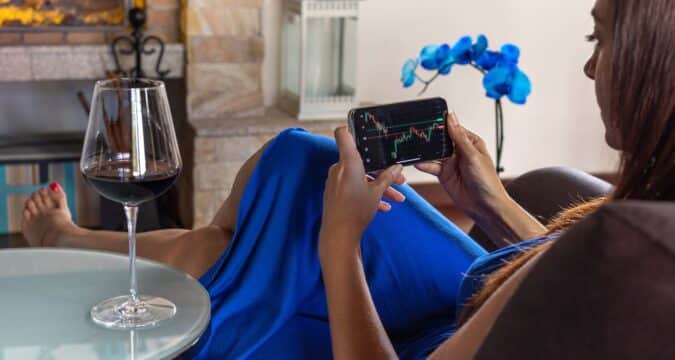 Grow Pro Markets Review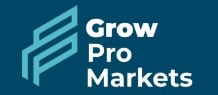 The financial markets are renowned for their lucrative opportunities, but for a long time tapping into these opportunities was not that simple. Thanks to online trading, all this changed and more people were able to access these markets. In the last couple of decades, this trends has intensified because people are looking for better and higher returns and these markets can deliver exactly that.
However, in order to start trading, you will require the services of a broker and not just any random one. This will eventually bring you to the following Grow Pro Markets review.
You would think that finding an online broker is like finding everything else on the internet; you do a search on Google or any other search engine and choose from the options given. Unfortunately, it is not as simple and straightforward as that.
Yes, this indeed gives you a list of companies to choose from, but you have to remember that there are literally thousands of them and no two platforms will be the same. Even if their offerings do appear to be similar, you have to remember that there will be some differences and it is your job to find them out.
---
How To Get Your Money Back?
Get your money back from any scam broker!
Fill in the contact form on the page in this link and you will get the help you need in order to recover your stolen money! You will be guided through the whole refund process by the customer support of a recommended scam recovery service after which a case will be opened for you by a personal case manager.
---
Furthermore, not every brokerage you come across may be ready to accommodate you, or even fit your requirements and preferences. Thus, choosing a random platform without knowing much about it is not recommended. A glimpse of their website is not enough for you to make up your mind.
There are some essential things that you need to do about them before taking a decision. This can save you a great deal of hassle down the road that you would have to face if the company you choose is lacking in some way. One of the forex and CFD brokers that you will find in the market is known as Grow Pro Markets.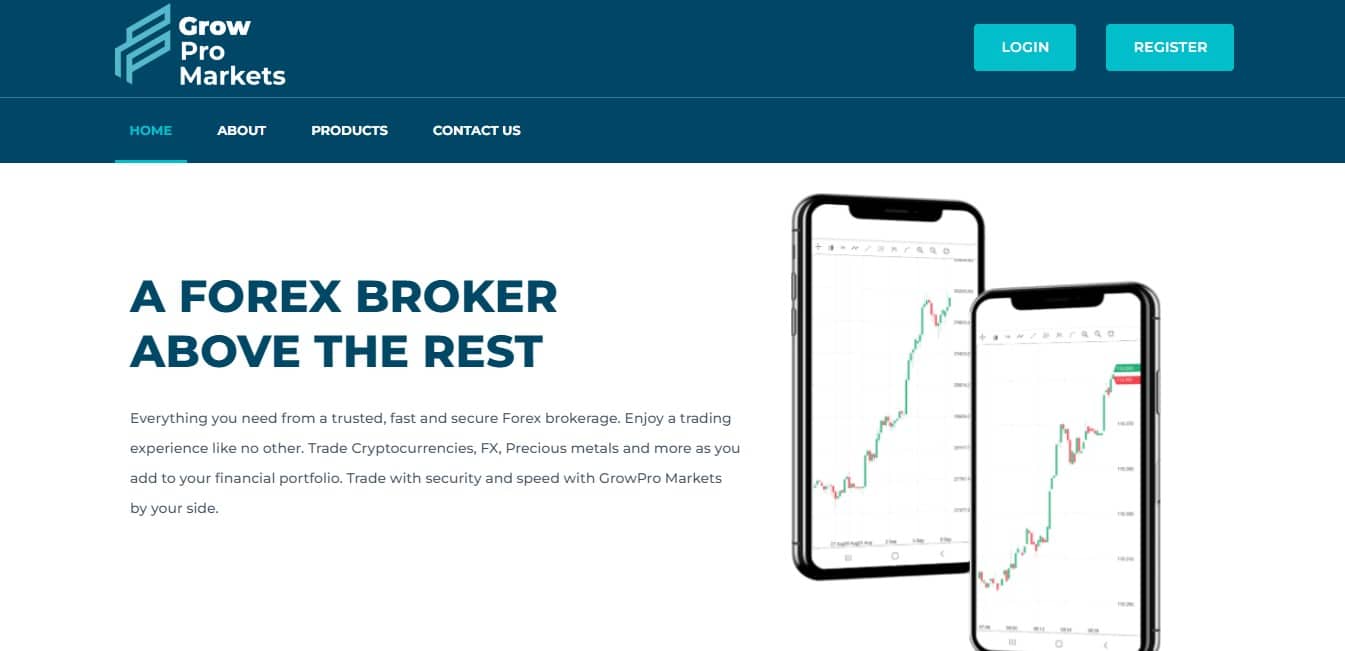 This was established by a company named NVCapital and it may not have been around for years, but its reputation is quite impressive. Nevertheless, you do need to check the essentials for preventing any problems in the future, which means asking some things about the platform. What are they? Check out below:
| | |
| --- | --- |
| Broker | Grow Pro Markets |
| Website | https://www.Growpromarkets.com/ |
| Trading Accounts | Four account options; Junior, Senior, Executive and Presidential |
| Minimum Deposit | €200 |
| Assets Coverage | Forex currency pairs, Stocks, Green Stocks, Cryptocurrencies, Indices and Commodities |
| Trading Tools | Trading Indicators, Trading Calendar, Calculator, Signals, Live Charts, Technical Analysis Tools and Reports, Price Alerts, Market Research, Trading Tips, and Risk Management Tools |
| Education and Training | Yes; e-books, online video courses, webinars, seminars, tutorials, latest market news, guides and in-depth research |
| Customer Support | 24/5 support via email address, phone number online contact form and live chat. Different numbers and email available for different languages. |
| Security Policy | KYC (Know Your Customer) and AML (Anti-Money Laundering) |
Can you diversify?
When you need to choose a broker, make sure you are thinking of the long-term and not making an impulsive decision. This means rather than opting for a company that offers you the instrument that has caught your eye, you should go with one that offers you a range of options and markets to choose from. This ensures that you can expand your portfolio down the road and also minimize the risks, while making the most profits. You will certainly be pleased with what Grow Pro Markets can offer you in this regard because they have put together a very impressive asset index.
A quick look at it shows that Grow Pro Markets allows its clients to invest in some of the world's leading financial markets, thereby enabling them to make maximum returns and tap into the most profitable opportunities. There are more than 250 instruments available and these are the top ones from every market, which can be extremely lucrative. First off, they give you the option of trading in the stock market, which is known for its attractive opportunities.
You can buy and sell shares of some of the most renowned companies in the world, such as Apple, Microsoft, Netflix, Tesla, JP Morgan, Alibaba, Amazon and BMW. As a matter of fact, you will also come to know that Grow Pro Markets also allows you to trade green stocks, which is a bonus for those who are environmentalists. Another option to explore is the indices market, which involves trading baskets of stocks together, such as the FTSE 100, NASDAQ 100, Nikkei 225 and S&P 500.
The world's largest financial market in terms of trading volume i.e. the forex market is also accessible here and both major and minor currency pairs have been added by Grow Pro Markets for facilitating its clients. EUR/USD, EUR/GBP, GBP/USD, USD/JPY and USD/CHF are just a few pairs you can check out. Other than these fiat currencies, the cryptocurrency market is another area to check out. You will come across some of the top digital currencies, including Bitcoin, Litecoin, Ethereum, Bitcoin Cash, Monero and Ripple.
If you have a low risk tolerance, you can check the hard and soft commodities that Grow Pro Markets has added to its asset offerings. These include precious metals, such as gold, silver and platinum as well as agricultural items like wheat, sugar, rice and coffee.
What are the registration requirements?
Another essential element of the brokerage you need to know about are the registration requirements. Most people feel apprehensive about this process because they don't know what prerequisites have to be fulfilled, or if there are any steps they need to complete. It can be a daunting process and can quickly become frustrating if it is too lengthy. Luckily, this is not something that you will have to worry about at Grow Pro Markets because they have kept their registration process quick and easy for everyone.
They understand that most people are just eager to begin trading, so they have kept the process very short. You just need to visit the Grow Pro Markets website, where you will find an online form after you click on the 'Register' button. It doesn't take more than a couple of minutes for you to complete it because it only asks for very basic details. You have to enter your first and last name, an email address, a phone number and a password. The final step is to agree with the Terms and Conditions on their website and to confirm you are 18 or older.
As soon as you submit this form, the registration process at Grow Pro Markets comes to an end. You don't have to wait for approval or anything else, as you will be registered right away.
Does it offer peace of mind?
One of the most important things you need to know about a broker before forming an opinion about it is what they do for your peace of mind. Trading is already a risky venture and when you add the risks of doing it online, it can become downright stressful. Obviously, traders would prefer to mitigate the risks as much as possible. Portfolio diversification can help in reducing trading risks, but security risks depend on the broker's measures and policies and Grow Pro Markets certainly doesn't disappoint.
When you check out their security policies and measures, you will be left impressed because Grow Pro Markets appears to have been very thorough in this area. They are aware that your confidential and sensitive data needs to be protected, so they have drafted a Privacy Policy to highlight exactly what information is accumulated. Secondly, they use high-end encryption and SSL (Secure Socket Layer) technology for keeping your data under wraps and prevents outsiders from viewing it.
To keep your funds secure, all deposits are kept in segregated accounts at Grow Pro Markets and this ensures that they are only used for trading purposes and the company cannot use them for its own obligations. Moreover, they are kept with reputed financial institutions to prevent theft. Along with these measures, you will also find that the brokerage is compliant with KYC (Know-Your-Customer) and AML (Anti-Money Laundering) policies.
In accordance with these policies, traders at Grow Pro Markets are required to provide proof of identity by submitting a government-authorized ID card, a driver's license or an international passport. They also have to offer proof of residence through a utility bill, such as water, gas or electricity, a credit card bill, or a bank statement. All accounts are verified this way, which prevents criminals from creating fake accounts for any illegal reasons. It can mitigate the risk of identity theft, financial fraud and money laundering.
Can you trade smoothly?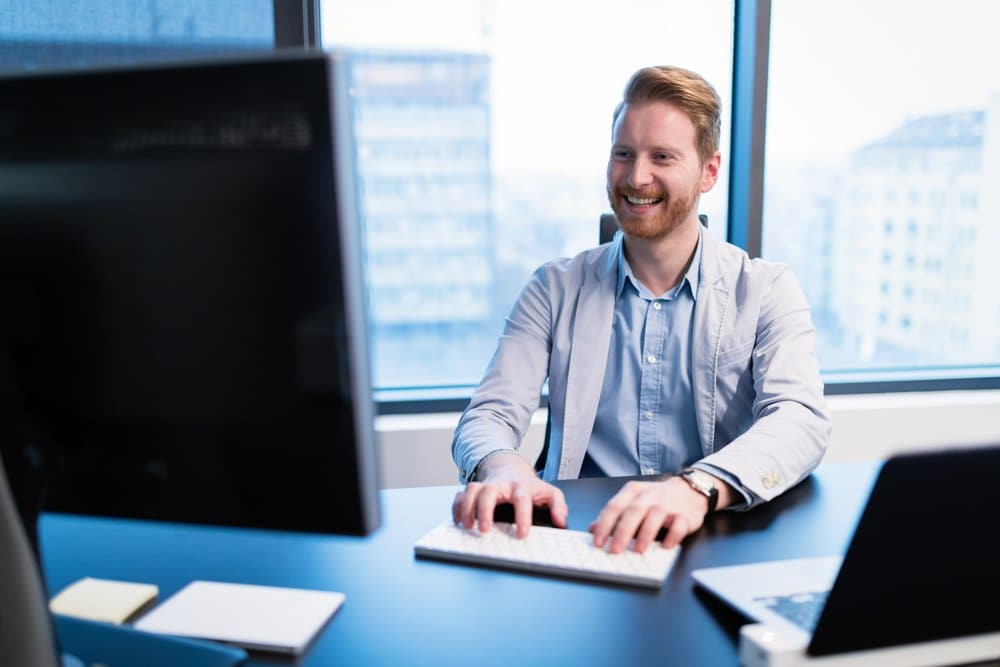 You want to have a smooth and seamless trading experience, but not every broker is capable of delivering it. Thus, you need to do your homework in this regard as well, so you don't have a problem later. The good thing about Grow Pro Markets is that rather than making things complicated, they have provided their clients with a simple yet feature-rich trading solution. Indeed, the trading platform they offer is a web-based one that can be accessed through the browser and needs no download or installation. This is undoubtedly an advantage and can result in a hassle-free experience.
The most important part is that despite its simplicity, the Grow Pro Markets platform can deliver superior trade execution because it uses cutting edge technology. You can see your trading results in real-time, which is not something every trading platform can offer. They have also incorporated some of the top trading tools to the platform for making it versatile for every trader. You can find price alerts, advanced charts and graphs, trading indicators as well as fundamental and technical analysis tools.
There is also a trading calendar provided at Grow Pro Markets that keeps you up to date and they can also send you notifications about market changes. You can keep track of the latest news as well and implement risk management features that are available. The best part is that the interface is extremely user-friendly, so every trader will be navigating the platform easily within five minutes. You don't have to spend hours learning how the platform works and this is definitely a benefit.
Another unique feature that traders can enjoy when using the Grow Pro Markets trading platform is flexibility. As it is a web-based platform, you can access it on any device that has a browser. This means traders can use it on their desktop device, or even on mobile devices for trading on the go. It keeps them connected to their trading accounts at all times and they can stay updated.
Is any assistance available?
It is also a must for you to look at the kind of assistance you can expect from a broker because you don't want to be left struggling. This is another area where Grow Pro Markets appears to have excelled because they have added different kinds of assistance for its clients. The first thing you will discover about them is that they have put together a ton of educational resources on their platform to help their clients in polishing their knowledge and skills. Yes, it is essential to do so because it can directly affect your trading experience.
Other than this assistance, they also offer round the clock customer support for answering any queries or concerns that traders may have during the course of trading. The good thing about Grow Pro Markets is that they have put together several channels that traders can use, depending on their preference. As they are catering to global traders, they provide multilingual support to their clients. You can get assistance in English, Spanish, German and Italian, depending on what language you are comfortable with.
They have provided a different email address and a phone number for each of these languages. Apart from that, you can also schedule a callback from Grow Pro Markets's support agents by filling out the contact form they have given on their website. They will get in touch with you at your convenience and you will be able to get the answers you need.
Ending Thoughts
Once you know the essentials about Grow Pro Markets, it is not that difficult to conclude that the broker knows what it is doing and is quite capable of providing a complete trading experience to all.
---
How To Get Your Money Back?
Get your money back from any scam broker!
Fill in the contact form on the page in this link and you will get the help you need in order to recover your stolen money! You will be guided through the whole refund process by the customer support of a recommended scam recovery service after which a case will be opened for you by a personal case manager.
---