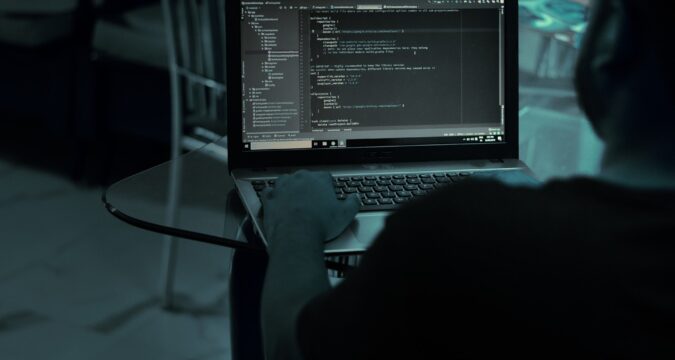 NovaInvests Review

Bitcoin has become one of the biggest trends in the last decade, since it was introduced in 2009. Its critics believed that it would die out and it has proven them wrong in a spectacular way. It is the largest cryptocurrency by market value and has allowed people to make significant profits. Therefore, it is no wonder that people all across the globe want to invest in this pioneer cryptocurrency in order to enjoy the returns it can offer. Like other financial instruments, you need a broker to invest in Bitcoin as well and many options are available. You should go over NovaInvests review before you opt for their Bitcoin investment opportunity.
It is of the utmost importance for you to do your homework because not every platform that you will find in the market is reliable and professional. The internet is a hotbed for different types of scams and fraudulent brokers are just one of them. Countless people around the world have fallen for these frauds and have suffered losses that others would rather avoid. It should be easy to spot a fraud, but the problem is that scammers have gotten very good at what they do.
Based in Basel, Switzerland, NovaInvests is a Swiss multinational commodity trading as well as mining firm. Also known as Novartis Investments, it promises guaranteed and high returns. In fact, they offer as much as 4% daily returns, which would definitely be impressive if it were true. Unfortunately, this is exactly how people get lured and learn the hard way that NovaInvests is nothing more than an anonymous scam website. You can go over its various aspects to find out why you need to avoid it: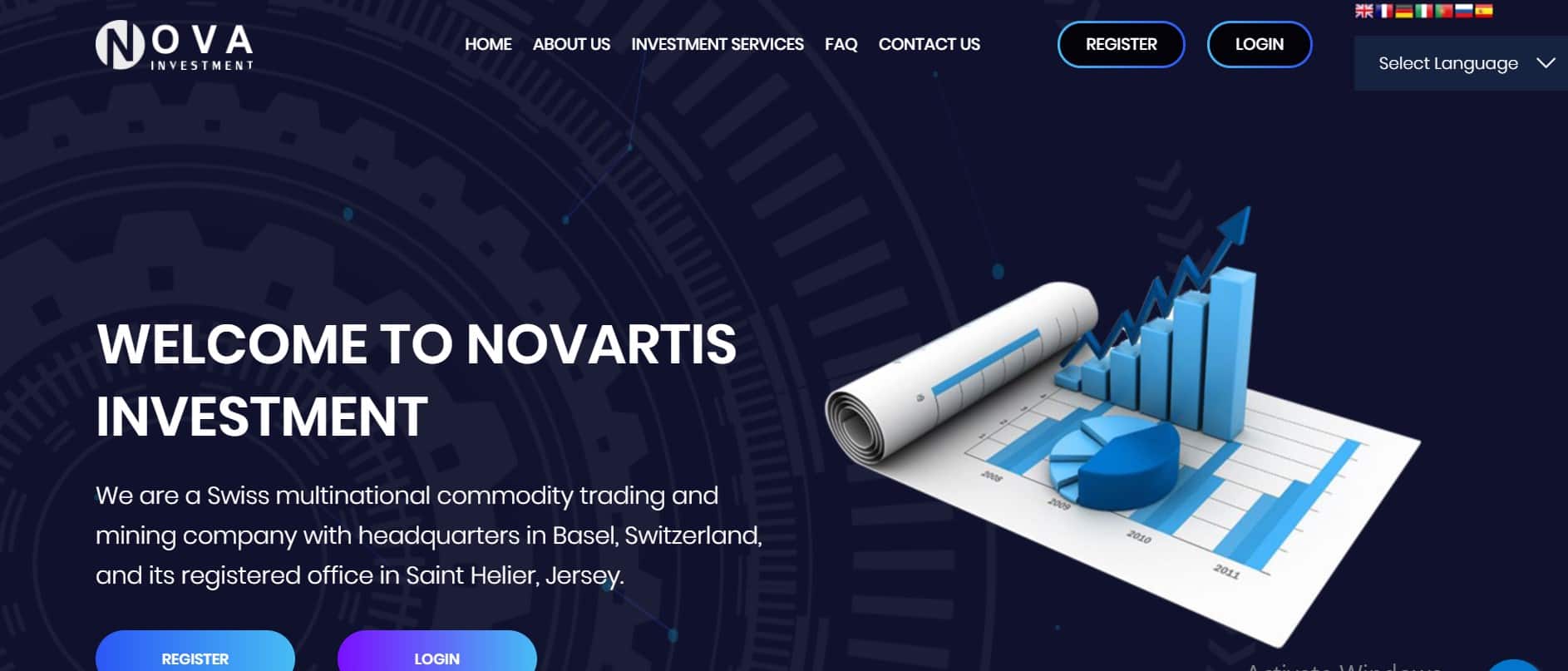 Background and Regulation
It doesn't matter what service you are signing up for; the first step is to look at the background and licensing of a company to ensure it is legitimate. You don't want to choose a fake or fraudulent firm. In the case of NovaInvests, it is claims to be a public limited company, which is registered in Switzerland. However, you will come to know that a warning has been issued about this platform by the financial authorities in Switzerland as well as Italy.
FINMA, the Swiss Financial Market Authority, has confirmed that NovaInvests is not registered in the country, which means that it has made false claims about its services and is not a legal platform. In fact, if you take a close look at the broker's offerings, you will come to the conclusion that it is actually an anonymous website. There is no contact address, phone number or a corporate background provided to you. Plus, there is no mention of a legitimate forex license, which a company has to obtain from FINMA if they want to provide their services in Switzerland.
The lack of this license should put you off right away, but if you need more convincing, you only need to look at the fact that NovaInvests actually refers to itself as Novartis Investments because the latter is actually a pharmaceutical company and scammers just want to use its name for misleading people into signing up.
Guaranteed Returns
One of the most important facts that everyone investing in the crypto market should be aware of is the volatility of these digital currencies. The market is more volatile than even the forex market, which means that you can make high profits, but can also make equally high losses. What does this tell you? It shows you that there is nothing that can be guaranteed in the financial markets and anyone that's promising you this is only pulling your leg.
This is one of the problems you will encounter with NovaInvests because they are offering daily returns, which is not a possibility at all. If you check their website, you will find that they promise their clients daily returns between 2.5% and 4%. They claim that a group of professional bitcoin traders are operating the company and their unique trading systems can guarantee you the kind of returns that you cannot find elsewhere. This is just the kind of story a scammer would want you to believe.
Leverage
Leverage is also one of the features that brokers offer to their clients as an incentive to help them make bigger trades and you definitely want to take advantage. The amount of leverage offered by the broker varies and you should certainly check it out to know how much you will be provided. The problem with NovaInvests is that they have not disclosed how much leverage they are offering, so you have to jump in blindly. This is not something an authentic platform will ask you to do because they know how important it is to be transparent about their services. This is not the case with NovaInvests, which means you should avoid it altogether.
Trading Platform
Without a trading platform, you cannot execute any trades in the financial markets, so it is essential to your trading experience. Thus, it is no wonder that you want the best of the best and this usually means the MT4 and the MT5 trading platforms that are renowned all over the world. All genuine and professional brokerages offer one of these options to their clients for delivering a smooth trading experience and you would have the same expectations from NovaInvests when you sign up.
Unfortunately, it appears that NovaInvests doesn't offer a trading platform at all and this is undoubtedly shocking. How will you trade when no platform is available? They have some sort of wired dashboard, which is not really a platform because it doesn't have the option of trading at all. In fact, the only option it has is that of deposits, which obviously indicates that it is only interested in your money.
Payment Methods
Even though it claims to offer e-wallets like Perfect Money, but NovaInvests really offers bitcoins and Ethereum as payment methods and this is a problem because crypto payments are irreversible and anonymous, so your money will be at risk.
Final Words
As long as you pay heed to these warnings signs and don't sign up with NovaInvests, you can stay safe from online trading scams.