---
How To Get Your Money Back?
Get your money back from any scam broker!
Fill in the contact form on the page in this link and you will get the help you need in order to recover your stolen money! You will be guided through the whole refund process by the customer support of a recommended scam recovery service after which a case will be opened for you by a personal case manager.
---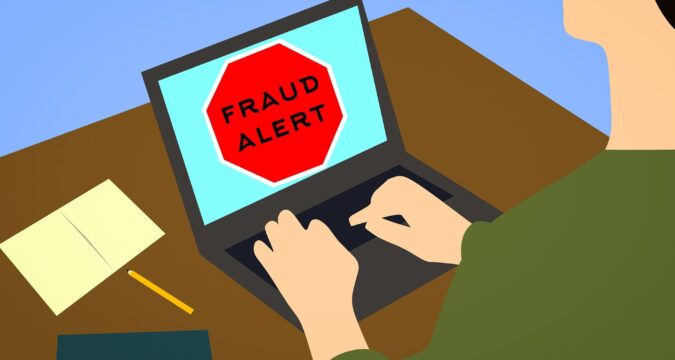 ExIndex Review

One of the most important decisions that traders have to make in their career is choosing the broker they sign up with. A broker provides you with all the essential ingredients that play an important role in your trading success, so it is not a decision that you should make without proper research. The problem is that many people don't go beyond the surface because they are in a hurry to get started and don't want to miss any opportunities. However, this ExIndex review can help you see just how things can go wrong if you make even a slight miscalculation.
You have to keep in mind that setting up a website has become very easy these days with tons of software and tools available to do so. Anyone can do so and put up whatever information they want, which means that you cannot just take the information provided by a broker on their website at their word. You have to do some homework and look into the company closely in order to ensure it is authentic and is not misleading you in any way. Sure, they may advertise a ton of features and offerings, but claiming to have them and actually delivering makes it a completely different story.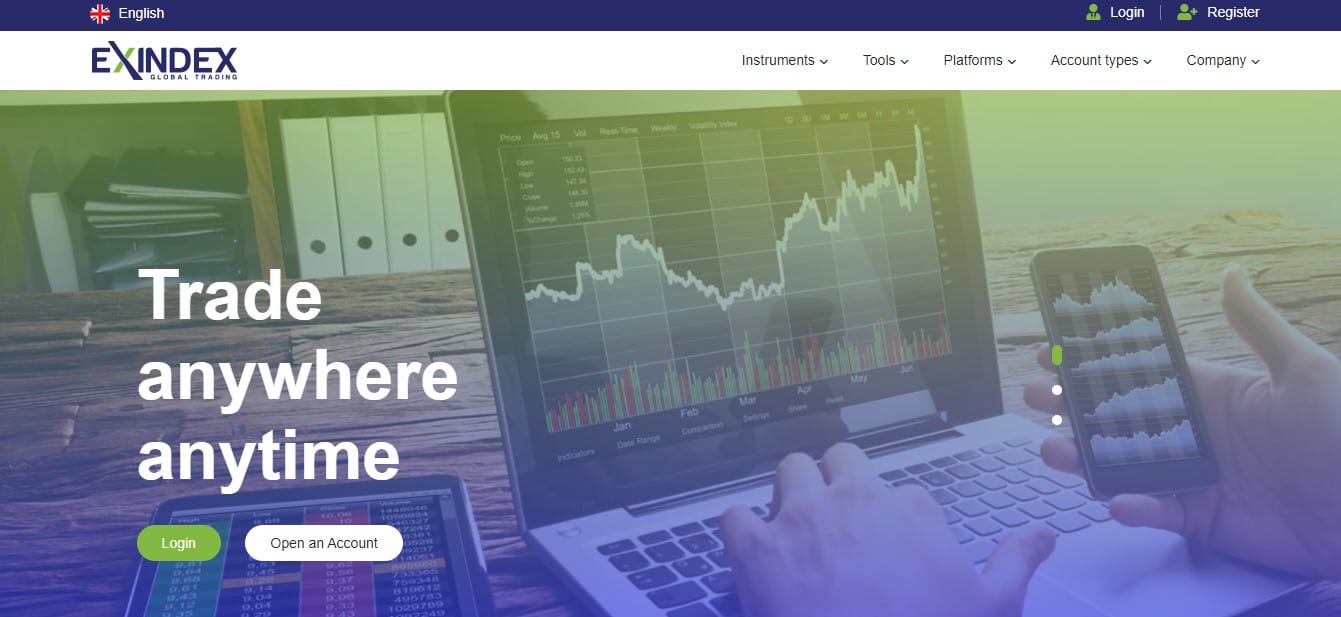 This means you have to check everything and not just take it at face value because it can cost you a lot in the long run. After all, you do not want to be scammed and not be able to achieve your goals. The best way to avoid this is by checking the broker and this is what you need to do with ExIndex as well. At first glance, the website appears to be pretty straightforward, but when you look closer, you will realize how the story falls apart. Take a look at some of the issues below:
Lack of regulation
Regulation is the first aspect of a broker you need to look at because it is often the difference between a legitimate company and a scam. Regulated ones have a license, which means they are subject to laws, rules and standards and can be held accountable for their actions. The same does not apply to unregulated companies, so you do not want to deal with them at all. The biggest problem that you will come across at ExIndex is that it is not regulated and is lying about its whereabouts.
If you take a look at the ExIndex website, you will find that they give an office address in London, United Kingdom. To be able to operate in the UK, a broker is required to have a license from the Financial Conduct Authority (FCA). But, if you check the online register of the regulatory authority, you will not find the broker listed anywhere. This means that the broker is either lying about where it is based, or is operating from the UK illegally, both of which make the platform unsuitable for you.
Furthermore, when you take a closer look at the offerings of ExIndex, you will find that it cannot be licensed by the FCA at all because it goes against several of its policies.
Blacklisted by Spanish authorities
The lack of regulation is already a problem where ExIndex is concerned, but you will find that it can and does get worse. The broker is clearly operating without a license and not just in the United Kingdom, but also in Spain. Therefore, a warning has been issued by the regulatory authority in Spain about the company and its activities.
The National Securities Markets Commission (CNMV) that regulates brokers in Spain has highlighted that ExIndex is offering its services to people in Spain even though it does not have a license, due to which it has been blacklisted.
Malicious bonus policy
First and foremost, the fact that ExIndex is offering trading bonuses to its clients is already a big problem because bonuses have been banned in most jurisdictions due to their malicious nature. They come with strings attached and this prompted regulatory authorities to impose a ban because it wasn't in the interest of consumers. This also applies in the UK, where ExIndex claims to be based.
This means that ExIndex is in violation of the FCA's policies about offering bonuses. Moreover, when you take a closer look at their trading bonus, you will find it to be downright malicious. If you go through the legal documentation on the broker's website, you will find that they have said that traders cannot withdraw the profits they earn from the trading bonuses.
This implies that there is a distinction between the funds traders deposit and the trading bonuses and the profits that are made from each. The problem is that there is no physical way to separate the money, which means you cannot keep profits made from your own money and from the bonus separate. Hence, this allows ExIndex to block all your withdrawals and you will not be able to do anything about it.
Excessive fees
Things only get worse in the case of ExIndex because you will find that the broker is charging some of the most obscene fees you will find. First off, they have added that no withdrawals will be allowed until you have achieved a specific turnover, which is not something any legitimate broker would do. Traders are never prohibited from withdrawing their own funds.
Secondly, if you try to make a withdrawal before achieving the turnover, they will charge you a 10% levy. In addition, they also charge $35 for the withdrawal, which is just too excessive because these days, most professional brokers waive off withdrawal fees as a show of good faith. However, ExIndex does not do that at all and is instead trying to take as much advantage as possible.
Ending Thoughts
The fact that ExIndex offers you a lackluster trading software that is common amongst scam brokers is just the cherry on top for you to determine that it is not a legitimate broker.