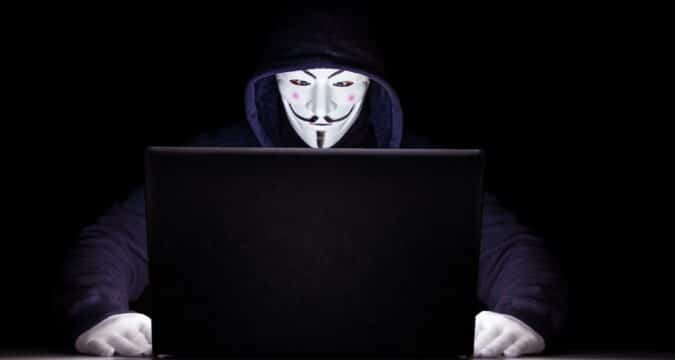 Crypto Boosts Review

Cryptocurrencies have become the talk of town these days, especially with Bitcoin reaching new highs. The entire market appears to be experiencing a surge and this has been happening since the beginning of the pandemic. Therefore, it is not surprising that interest in this space is at an all-time high and more and more people are interested in diving into it in order to take advantage of the lucrative opportunities it has. The cryptocurrency market is known for its volatility and this can result in very high returns. This has pushed up the demand for platforms that offer crypto investment opportunities and Crypto Boosts is one of them.
You will come across this option when you are also searching for a crypto broker. Nonetheless, this doesn't mean that you sign up with them blindly. It is essential to remember that due diligence is important where brokers are concerned because the cryptocurrency space has also experienced a number of fraudulent platforms. Indeed, the unregulated and anonymous nature of these digital currencies have made them a popular tool amongst the criminal element, which means scams are a common occurrence. Unless you want to fall into the same trap, reading this Crypto Boosts review is a must.
Many crypto brokers out there have turned out to be frauds and people have lost their hard-earned money. Yes, it is true that Crypto Boosts advertises itself as a legal entity that's operating out of New Zealand and as much as you want to believe this is the case, you need to verify everything before moving forward. In the case of Crypto Boosts, this will definitely be an advantage because you will discover that it is definitely not what it claims to be. How is that? Let's take a look: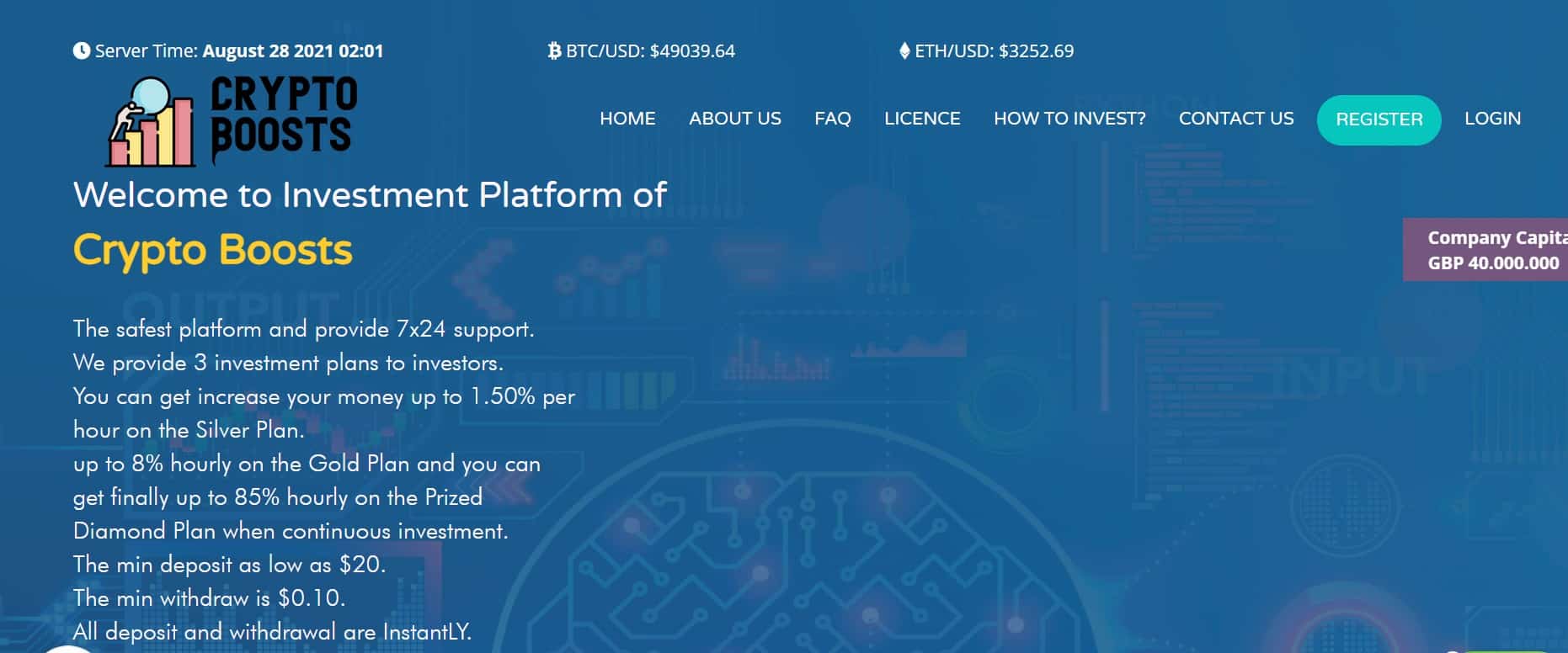 Misleading information
First and foremost, as mentioned earlier, Crypto Boosts claims to be a legitimate company in New Zealand. A quick Google search discloses that there is a company named Crypto Boost Limited incorporated in the country, but this is not the same. Instead, Crypto Boosts is really a clone firm of a registered entity and is just using its details and credentials without permission.
The Financial Markets Authority (FMA) in New Zealand has issued a warning against the Crypto Boosts broker in order to alert the public that it is undoubtedly not legitimate and is just illegally using another company's details. Thus, signing up with a broker that's making false claims about its regulatory status is not a good move at all.
Guaranteed profits
Making false claims is a general theme with Crypto Boosts that you will discover when you take a look at their offerings. You will come across a bunch of account types on their platform, which are named Silver, Gold, Platinum and Prized Diamond. This seems expected, as brokers offer account options to their clients. The problem is not with the account types, but with the hourly returns that are promised in every account.
Indeed, Crypto Boosts is promising its clients hourly returns on their investment and the percentage varies, depending on the account you choose to open with them. However, you should bear in mind that these are fishy offers and not based on facts because it is just not possible for any broker to guarantee returns in the financial markets. Nothing is certain or predictable in these markets, particularly when you consider the highly volatile cryptocurrency space.
In addition, every legitimate broker actually warns its investors about the risks associated with trading in these markets and the losses they may incur. In other words, Crypto Boosts is promising unrealistic profits to its clients, which is just a tactic to lure them into depositing their funds.
No trading platform
How does an online broker facilitate its clients where trading is concerned? They provide them with a trading platform that enables them to execute their trades in the financial markets. The kind of platform you get is at the discretion of the broker. Of course, you want it to be a good one that allows you to trade easily and make the most of your trading. The MT4 and the MT5 are the most renowned trading platforms in the market and are a favorite of most traders.
Almost every legitimate brokerage offers one of these trading solutions to these clients. The problem is that Crypto Boosts does no such thing. It claims to offer a web based trading platform, which is what mostly scam brokers do. However, the platform you do find at Crypto Boosts is not really a platform at all. In fact, it is just a user dashboard where you are only allowed to make a deposit, or refer to other users. You will not see any quotes, charts, or actual trading activity.
No mention of leverage
Another vital piece of information that appears to be missing on the Crypto Boosts website is the mention of leverage. Brokers are known for offering leverage to their clients and you would expect the same from this one, but you will not find any details regarding it, which is another red flag.
Payment method issues
As you will have to make deposits and withdrawals when you sign up with a brokerage, you would want to know what payment methods they support. When you check this out at Crypto Boosts, you will find that they accept Bitcoin, Ethereum, Perfect Money and Payeer. There is no support available for credit cards, which is a glaring problem because cards come with the option of chargeback. This means that you can get your money back in case there is a problem. Yet, Crypto Boosts supports cryptocurrencies as payment options, which are untraceable and anonymous, so you will not be able to recover money in case there is a problem.
Final Thoughts
Put together all of these issues with Crypto Boosts and it becomes exceedingly simple to see that this is not a broker worth trusting and you should look for a different option when you want to start trading.