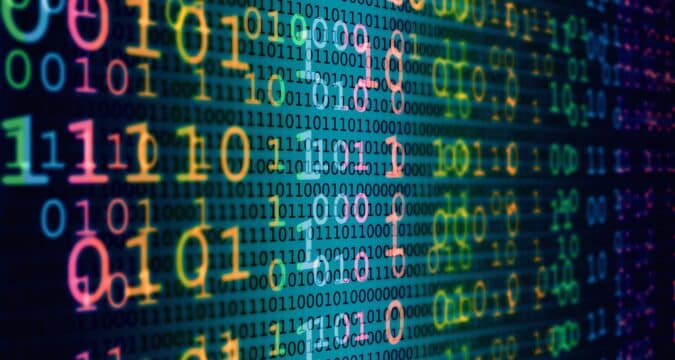 CapitalCrypto.io Review

In 2009, Satoshi Nakamoto introduced the world to Bitcoin, the first cryptocurrency. It didn't make a lot of waves at that time and most people believed it wouldn't last. But, not only did the pioneer cryptocurrency prove everyone wrong, it also created an entire market. Today, there are thousands of cryptocurrencies that can be found and it has become one of the most lucrative financial markets out there. This has resulted in a demand for crypto brokers because you need them for trading, just like other instruments. CapitalCrypto is one of the platforms that have been established for this purpose.
Of course, they are not the only option and you can easily find other alternatives as well. But, no matter what company you are considering, it is essential to remember that you have to learn the truth about it. Why? This is because not every company you come across is legitimate and reliable. The cryptocurrency market, in particular, has seen a high number of fraudulent brokers because of its lucrative and unregulated nature. It means you have to be extra cautious and ensure that you are not making a mistake when you have to choose a broker.
This also applies to CapitalCrypto and you have to check them out carefully before taking things forward. How can you do that? You can check out the following CapitalCrypto review to know the real truth behind their offerings:

Regulation and licensing
The first and most important thing that you need to know about any broker is their regulatory and licensing status. A company that's not licensed and regulated is not one to be trusted because they are not subjected to any rules and regulations, which puts you at risk. You don't want to leave yourself vulnerable because your funds as well as your personal information can be compromised. Where does CapitalCrypto stand?
When you check out their regulatory and license status, you will find that CapitalCrypto is based in the Commonwealth of Dominica. This is considered a scam haven because the nation does not regulated its brokerages, which means brokers are not subject to any oversight. This is one of the top reasons it is highly preferred by scammers because they can get away with pretty much anything.
Terms and conditions
The purpose of the Terms and conditions that you will find on a broker's website is to establish their relationship with the users. This means that they will provide you information about what fee you will be charged and other relevant information. Hence, checking them out is a must because they can also indicate if the broker is truly fair and has ethical practices. Unfortunately, you will be disappointed when you check out CapitalCrypto's Terms and conditions because they are downright malicious.
They offer their clients a trading bonus, which is a tactic used by scam brokers to cancel withdrawal requests. Legitimate brokers don't offer these bonuses anymore because they are not permitted in regulated markets because of their exploitative nature. With CapitalCrypto, traders are given a bonus, but the problem is that they have to have a minimum trade volume of more than 5,000 times. This is outrageous and just not possible for a trader to achieve.
Furthermore, the problem is that if traders are unable to meet this requirement, not only will CapitalCrypto charge a hefty withdrawal fee, but also revoke their profits. Apart from that, you will find that they have a long list of withdrawal fees that will be imposed when you attempt to make one and the most modest fee is $25. Not only is the fee too high, some many even consider it unnecessary. This is because legitimate brokers usually waive these fee as a sign of good faith.
This appears to be in very short supply where CapitalCrypto is concerned because other than withdrawal fee, they also charge dormant account fees. Yes, a number of brokers do charge inactivity fee, but it is certainly not as high as what you will find here. They charge it on inactivity of 60 days and it is higher of 10% of the account balance of 100 units of account currency. No authentic broker will ever charge this much.
Leverage
If you check the leverage that's offered by CapitalCrypto, it may not seem as high because it is just 1:40. Other brokers definitely offer higher leverage, so it shouldn't be a problem. Yet, it is undoubtedly a problem because this broker is focused on crypto assets and since they are very volatile, the highest leverage that's usually offered with them is 1:5. The fact that they are offering such excessive leverage is a warning sign.
Trading Platform
Knowing what trading platform is provided by a broker is also vital because it can play a significant role in your trading experience. It is not recommended that any trader choose a company before knowing what platform they will be provided. You would expect CapitalCrypto to be forthcoming about this very important aspect, but sadly, it is not so. A check of their website shows that they have not disclosed what trading platform they offer. This is certainly not a good thing because you need to know exactly what you are signing up for.
Account Creation
If all of the aforementioned problems with CapitalCrypto were not enough, you will discover that their account creation process also comes with a problem. All account creation requests are manually approved by the broker and this is a problem because it means that they have made things needlessly complex.
Conclusion
It is not very difficult for you to find the truth about CapitalCrypto after you have gone through the review above. Once you take into account the problems they have, it is clear that you cannot depend on this broker at all because they are not legitimate. They have all the signs of a scam and you shouldn't trust them, especially when you cannot verify details like their payment methods or trading platform, which are very important things to know.