---
How To Get Your Money Back?
Get your money back from any scam broker!
Fill in the contact form on the page in this link and you will get the help you need in order to recover your stolen money! You will be guided through the whole refund process by the customer support of a recommended scam recovery service after which a case will be opened for you by a personal case manager.
---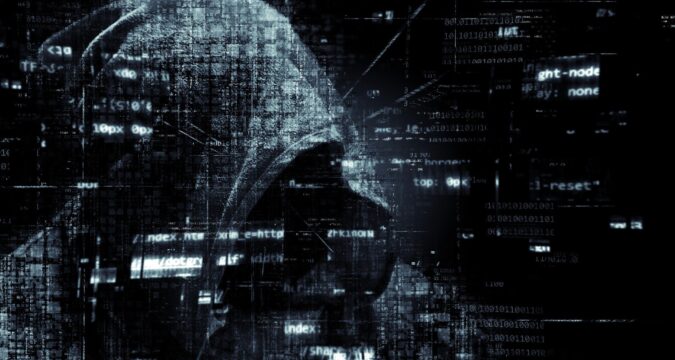 Bitmas-Trade Review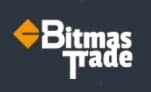 If you have been thinking about venturing into the online trading space, you should be familiar with the phenomenon of scam brokers. After all, scams are not exactly new where the internet is concerned and cybercriminals have been active in the financial markets from the beginning. Posing as legitimate and authentic brokers is their favorite tactic because it pays off very well and helps them draw in countless victims. Do you want to be another statistic? Of course not and the only way to ensure you are not is by being cautious. One way to protect yourself is by going through this Bitmas-Trade review.
No matter which broker you are considering for your trading needs, it is always best to check their offerings and features carefully and not take anything at face value. You should be willing to make the effort of verifying the offerings of the broker because only that will help you in finding a legitimate platform. Otherwise, these scam brokers know just how to draw your attention and lure you in. This is what you will discover about Bitmas-Trade as well. It has presented itself as a cryptocurrency broker because these digital assets are immensely popular these days and in great demand.
Millions of people all across the globe are taking an interest in the crypto market, but the general lack of awareness gives these scammers the perfect opportunity to take advantage. Bitmas-Trade is no exception, as it has deliberately added such features that will attract you, but they are nothing but a ruse. How can you know? Some of the problems that you will encounter when you dig through Bitmas-Trade's offerings and background are: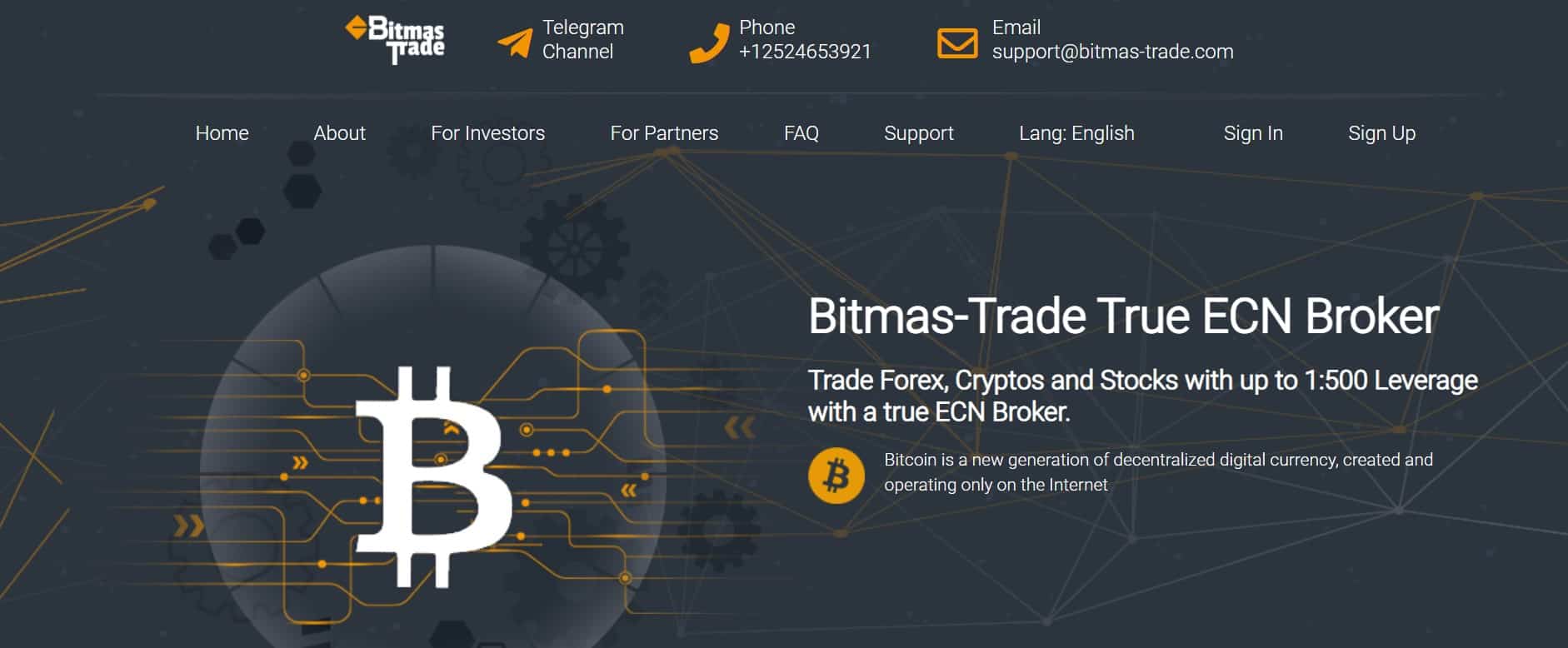 Blacklisted by the CNMV
Brokerages are licensed and regulated by regulatory bodies in the region they are based in. Any company that has a proper license and is regulated by a renowned institution can be considered trustworthy because you know they are authentic and have to comply with strict policies and laws, while being transparent and honest. Hence, regulatory approval can earn the interest of traders, but what about a warning? This is an indication that the broker is nowhere close to trustworthy and Bitmas-Trade falls in this category.
Why? This is because you will find that the National Securities Markets Commission (CNMV), which is the regulatory body in Spain, has actually blacklisted Bitmas-Trade. They have issued a clear warning against dealing with the brokerage because it appears to be illegally offering its services to the people in the country.
False whereabouts
You would obviously want to know where the broker is based before you open an account with them in order to get familiar. The claims that Bitmas-Trade is making are enough to impress anyone. According to the brokerage, they are licensed in the UK and they have also boasted about having an office in the US. If you go through their website, you will find that they are advertising a certificate from the Companies House UK to back up their licensing claim.
However, it is important to note that the licensing and regulatory authority in the UK is not the Companies House, but the Financial Conduct Authority (FCA). The former is just a free online register of companies and it is possible for anyone to add their name, with no government agent checking or reviewing them in any way. Bitmas-Trade does not mention the FCA and their name cannot be found in their online register, which means it is not licensed in the UK even though it claims to be.
In addition, it is not possible for Bitmas-Trade to operate in the United States either because the regulatory bodies there, which are the National Futures Association (NFA) and the Commodities Futures Trading Commission (CFTC), have the same requirements as the FCA. If Bitmas-Trade cannot fulfill the criteria of the FCA, they certainly cannot get a license in the US either. This means that if they do have an office in the States, which they could be lying about, then it is illegal and they are not authorized to provide their services in the country.
Its business model is contradictory
Another problem that you will encounter with Bitmas-Trade is regarding its business model, which doesn't become apparent right away. Even though it claims to be a CFD broker, it is offering services that are usually expected from an investment agency. Indeed, when you go through the offerings of the Bitmas-Trade website, you will find that they claim to take your money and help you multiply it. They have not mentioned the exact ROI, but the fact that they are promising returns should indicate they are a scam.
This is because the financial markets are highly volatile and unpredictable and there is no way for anyone to guarantee any returns. The only reason that Bitmas-Trade is offering these returns is to attract people to their platform and it is just another tactic to steal money.
It only accepts bitcoins
The payment methods that a broker offers are also worth checking out for several reasons. First off, you want to be able to make your deposits and withdrawals easily and securely. Secondly, you also need to ensure that if something goes wrong, you will be able to get a refund. When you take a look at the payment options supported at Bitmas-Trade, you will find that they only offer you one option; bitcoins.
Yes, you can only make your deposits on the platform in the form of Bitcoin and this can be a concern. Sure, this comes off as a modern platform as cryptocurrencies are relatively a new method of payment. However, it is important to remember that it is also an anonymous method and irreversible. Once you have made a payment, you cannot get it back. A chargeback can only be filed when the broker supports methods like credit cards such as VISA and MasterCard, but Bitmas-Trade does not offer you this option.
Final Decision
Considering the take licensing claims and the other problems with Bitmas-Trade, you can conclude that it is indeed a scam brokerage.