---
How To Get Your Money Back?
Get your money back from any scam broker!
Fill in the contact form on the page in this link and you will get the help you need in order to recover your stolen money! You will be guided through the whole refund process by the customer support of a recommended scam recovery service after which a case will be opened for you by a personal case manager.
---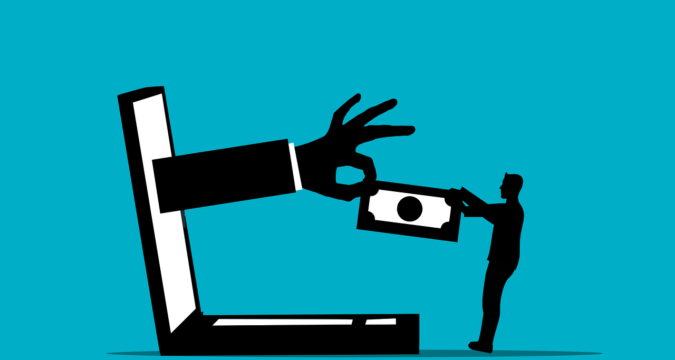 ZMarket Review

Anyone who starts looking for a broker to trade in the financial markets will quickly discover that there is no need to worry about shortage of choices. There are more than enough companies to cater to the ever increasing number of people who are entering the space. There has been an influx of traders in the financial markets, particularly in the aftermath of the global coronavirus pandemic that has led to a tough economic situation. Nonetheless, you shouldn't forget that there are multiple factors to consider when you are shopping for a broker. This ZMarket review can shed better light on the kind of issues you will encounter.
The online world brings a lot of risks with it and this also applies to the world of trading. Not every platform and company you find is legitimate. Some of them are just shady, while others are downright fraudulent and are only in it to exploit and manipulate as many people as possible. There are countless incidents where scammers walked away with the hard-earned money of people and there wasn't anything that could be done. This is a scenario you want to avoid and this means not making decisions in a hurry.
Throwing caution to the winds will always have some consequences and this is something you need to bear in mind. Regardless of how comprehensive a broker appears to be, you still need to be objective and assess everything properly before you make any decision. This can pay off in the long run, such as in the case of ZMarket. The raw spreads and zero commissions, the account options and competitive trading conditions can all be very tempting, but you shouldn't just take everything at its appearance. After all, appearances can be deceiving and they are very much so in this case. Continue reading to know more: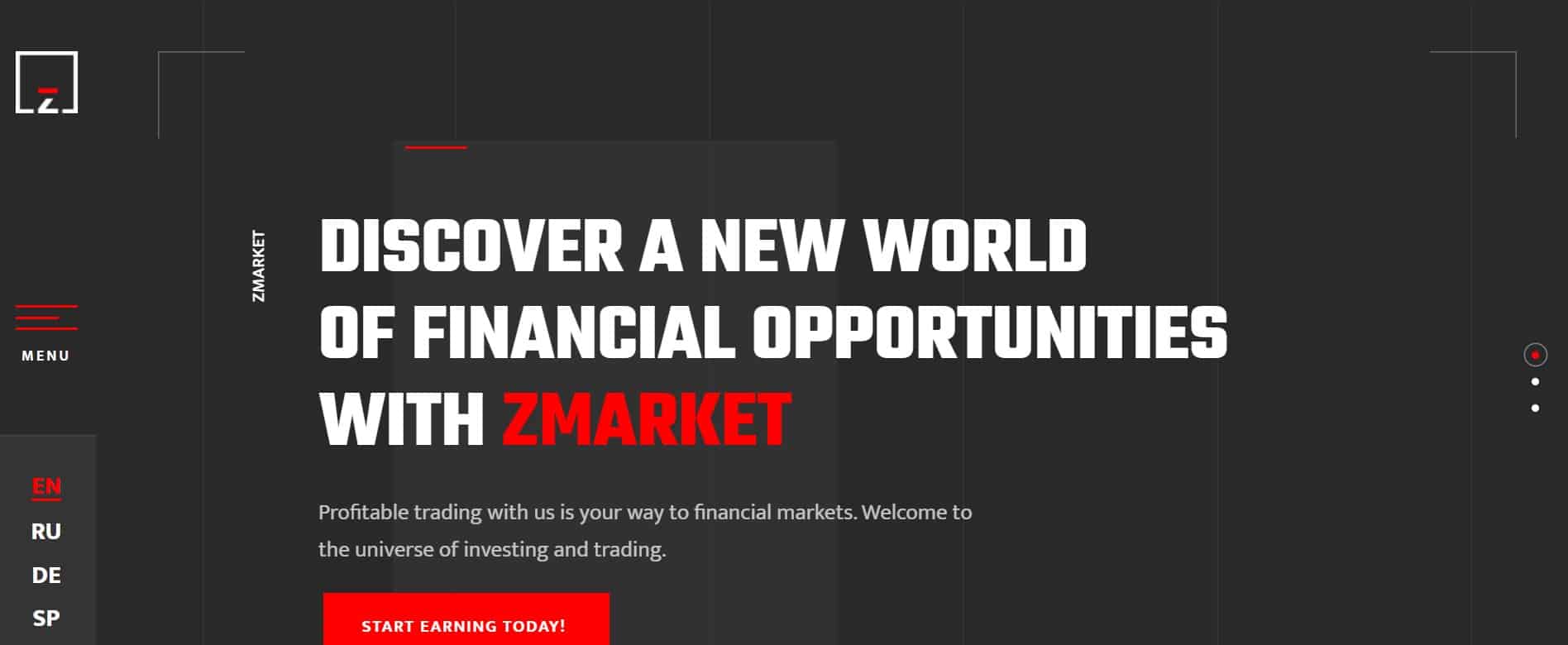 An anonymous broker
Using any company on the internet first requires you to know their background and ins and outs. Opting for a platform you know nothing about is a very foolish move and you shouldn't make that mistake. Therefore, you need to have a corporate background of ZMarket before you decide to use it as your broker in the financial markets. So, what is the problem? When you go through their website, you will find that it claims to be based in Luxembourg.
In order to operate from Luxembourg, ZMarket needs to have a license from the Commission de Surveillance du Secteur Financier (CSSF), but you can go through their online register and not find the broker listed. Moreover, if you check some other offerings of ZMarket, you will find that it is contradicting several policies that all EU-licensed brokerages are expected to comply with. The lack of license is definitely a concern, but it is not all you have to worry about.
If you scour through the ZMarket website, you will not find any other information about the broker or the company behind it. There is no name of the company that owns and operates ZMarket, or any other relevant details. Obviously, this means the broker is not one you can, or should trust.
Blacklisted by a regulator
Lack of regulation and license was one thing, but things only get worse where ZMarket is concerned because it turns out that it has also been blacklisted by an EU-regulator. The Autorité des marchés financiers (AMF), which is the French financial regulator, has issued a warning against ZMarket. As it turns out, the broker is illegally operating in France and offering its services to people. Since it does not have a license from an EU-based regulatory authority, it cannot do so and this has driven the regulator to warn people about it. This is a big, black mark against ZMarket.
Excessive leverage ratios
The leverage provided by a broker is a financial tool that benefits traders by giving them more flexibility. Of course, there are risks associated with leverage as well. This pushed regulators in numerous jurisdictions to impose a cap on the maximum amount of leverage that can be offered. The cap is also applicable throughout Europe, which means any broker that is licensed in the jurisdiction cannot offer leverage higher than 1:30.
Yet, you will find that ZMarket claims to be based in Luxembourg and is offering you leverage as high as 1:200. This is further confirmation that it is definitely not licensed, or regulated and is only offering these high leverage ratios to draw in potential victims.
Trading platform provided by another broker
The trading platform is the most important feature of a brokerage because this is the software that is needed for doing the actual trading. Without it, there is no trading at all. If you go through the offerings of ZMarket, you will find that they advertise the MT4 trading platform. This is one of the top trading solutions in the market, so its availability is definitely a perk. The problem is that instead of the MT4, they actually have the MT5 trading platform available.
This is even better because the MT5 is the upgraded version of the MT4, but why hasn't ZMarket mentioned this? It is offering a better platform, but it doesn't boast about it. This is definitely fishy, but it doesn't end here. You will also find that the MT5 trading platform that you are provided on ZMarket is actually provided by a third party, which is another broker by the name of Verge Markets. There is no explanation given for this and it is definitely not something legitimate brokers do.
Malicious bonus policy
First and foremost, any broker based in Europe should not offer trading bonuses altogether because they have been banned because they have strings attached and can be exploitative. The bonus policy you will find at ZMarket is an excellent example because it is downright malicious. They have linked a minimum trading volume requirement to the bonus, so you will not be able to withdraw your funds until you achieve the said requirement. No authentic broker would ever prevent you from accessing your funds when you want.
Closing Thoughts
These are some of the reasons to say no to ZMarket because it is not a legitimate broker.