---
How To Get Your Money Back?
Get your money back from any scam broker!
Fill in the contact form on the page in this link and you will get the help you need in order to recover your stolen money! You will be guided through the whole refund process by the customer support of a recommended scam recovery service after which a case will be opened for you by a personal case manager.
---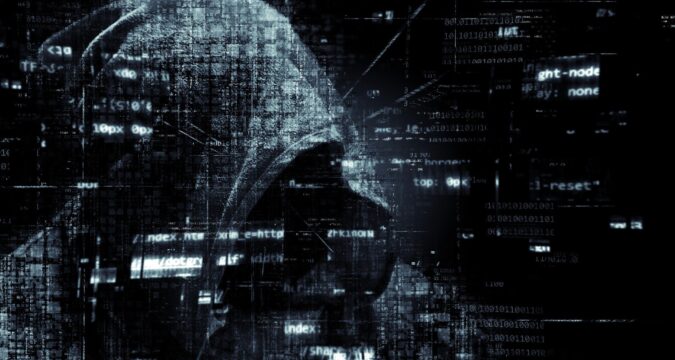 TradelightFX Review

Who hasn't heard of online scams? With the advent of the internet, people enjoyed numerous benefits because of the convenience it added to their lives, but it didn't take long for criminals to figure out how to use it for exploiting people. As it cannot be regulated and there is no central authority, the internet has become a hotbed for frauds and scams. They are also plaguing the online trading world, which are known to offer some lucrative opportunities to make money. Brokers, the key that unlock the financial markets, are a popular way for these scammers to target traders.
Therefore, people have to go through TradelightFX review and others to ensure they are making the right choice. Yes, there is a choice to be made because there are a multitude of these brokers operating online and touting their services. You cannot just believe everything they say because no company would ever highlight their own flaws. You have to make the effort to find out the truth about a broker in order to avoid getting scammed. Some of the platforms are very good at hiding their reality, but you can eventually tell them apart from genuine ones.
There is no denying that cybercriminals have gotten better at fooling people and TradelightFX is one example of it. They claim to offer CFD trading to their clients and they have tried to appear legitimate by cloning one of the most respectable brokers in the market i.e. VantageFX. As a matter of fact, in their effort to appear authentic, they have gone as far as stealing the logo of VantageFX as well. All you have to do is compare the two and you will see the truth. The reality is that TradelightFX has absolutely nothing to do with the other company and they don't even offer CFD trading, as claimed.
Instead, it appears that TradelightFX has opted to use a much simpler model to fool people; binary options trading. When trading binary options, people bet on whether an instrument's price will move up or down in a given timeframe. If they are able to guess correctly, they win money, but if they are wrong, the broker will collect. Binary option scams are quite rampant because it is easy for criminals to manipulate the prices on their platforms to make clients lose and turn things in their favor. This is one of the reasons why binary options trading is not permitted in a number of countries and brokers are not even allowed to mention them.
If this wasn't enough, you can also take a look at the TradelightFX website and it will become apparent that this is no legitimate platform. The website itself is quite broken and not well-designed, something expected from a scam. Some of the other problems with this broker are discussed further in this TradelightFX review: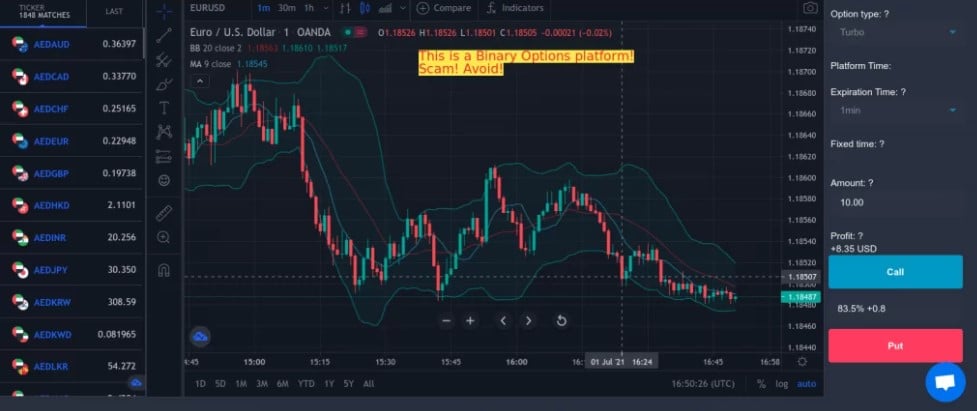 Lying about licensing
Not only has TradelightFX ripped off the logo of a respectable company, it has also lied about its licensing. It claims to be licensed by the regulatory authority of the Cayman Islands i.e. CIMA, which is regarded as one of the more responsible and reliable offshore brokers because it does have some tough requirements that companies have to meet before getting a license. However, these don't even come close to the conditions imposed by the likes of UK's Financial Conduct Authority (FCA) and other global regulators.
If you check the online register of CIMA to find TradelightFX, you will be disappointed because the broker is not to be found there. This means that they have clearly lied about their licensing and if they were not able to meet the much laxer requirements of a body like CIMA, how will they ever satisfy the FCA, or any such authority?
No Terms & Conditions
Another problem that you will come across with TradelightFX is that they have not mentioned any Terms & Conditions on their website. This is a problem because these are responsible for providing insight into the charges and fees of the broker, along with other rules and requirements that you are expected to follow and comply with. This means that they will have complete freedom to charge malicious fees from you, without you being able to do anything about it.
Misleading leverage
A quick look at the TradelightFX shows that they have advertised leverage of about 1:500, but the truth is that they don't really offer leveraged trading. This kind of trading is only possible in the case of instruments or CFDs, but the platform offers binary options and leverage doesn't apply there. Moreover, they have promised a payout of 9.2% for every correct guess that you make with binary options. But, even this is unrealistic because none of the legitimate binary options brokers would ever provide this much return. This is clearly a trick to attract more people to its platform.
No MT4 or MT5
It is a given that any legitimate broker worth their salt would offer the industry standard MT4 and MT5 trading platform to their clients and TradelightFX should do the same. However, they don't offer CFD trading at all, so it makes sense that they don't offer any of these platforms. Instead, a web-based platform exists and that's to be expected from a binary options broker. Once more, this is misleading because they claim to offer CFD trading and that's not what they deliver.
Only crypto payments
Another common tactic that has been adopted by scammers in the online trading space is the support for cryptocurrencies for deposits. This is because crypto transactions cannot be traced and are also irreversible, whereas options like credit cards allow you to file for a chargeback and get your money back in case there is a problem. The fact that TradelightFX supports crypto payments only should immediately put you on your guard.
Ending Thoughts
Once you have gone through their website and offerings, you should be wary of TradelightFX because it is nothing less than a scam.