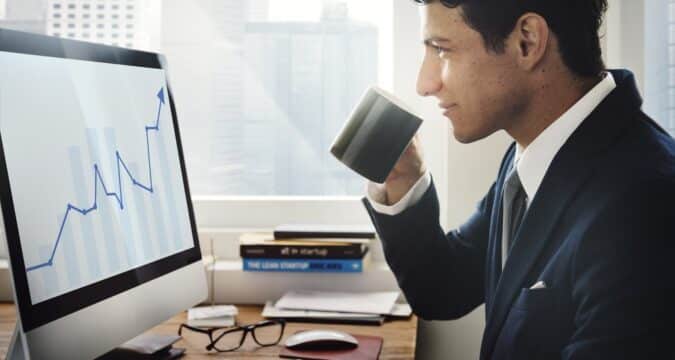 Green Capitalz Review

While the world continues to deal with the ever-coming challenges, especially the latest one in the form of a viral disease, there is nothing stopping or even causing any slowness in the popularity of online trading. People want to trade online, make money from their homes, and change their lives. There should be no doubt in your mind that trading can do that, but you can't expect miracles overnight. A solid start has a great trading platform at its foundation, and that's what I will help you with today with this Green Capitalz review.
---
How To Get Your Money Back?
Get your money back from any scam broker!
Fill in the contact form on the page in this link and you will get the help you need in order to recover your stolen money! You will be guided through the whole refund process by the customer support of a recommended scam recovery service after which a case will be opened for you by a personal case manager.
---
The way people trade is changing every single day. You have technological advancements playing a huge role in the way people trade today. Being able to complete your transactions from home is one thing, but to be able to automate certain aspects of trading is something people could not have expected a few decades ago. In addition to that, you have online platforms that really take your trading experience to a whole another level through their amazing features and advanced technological implementations. Today, I would like to shed some light on one such company.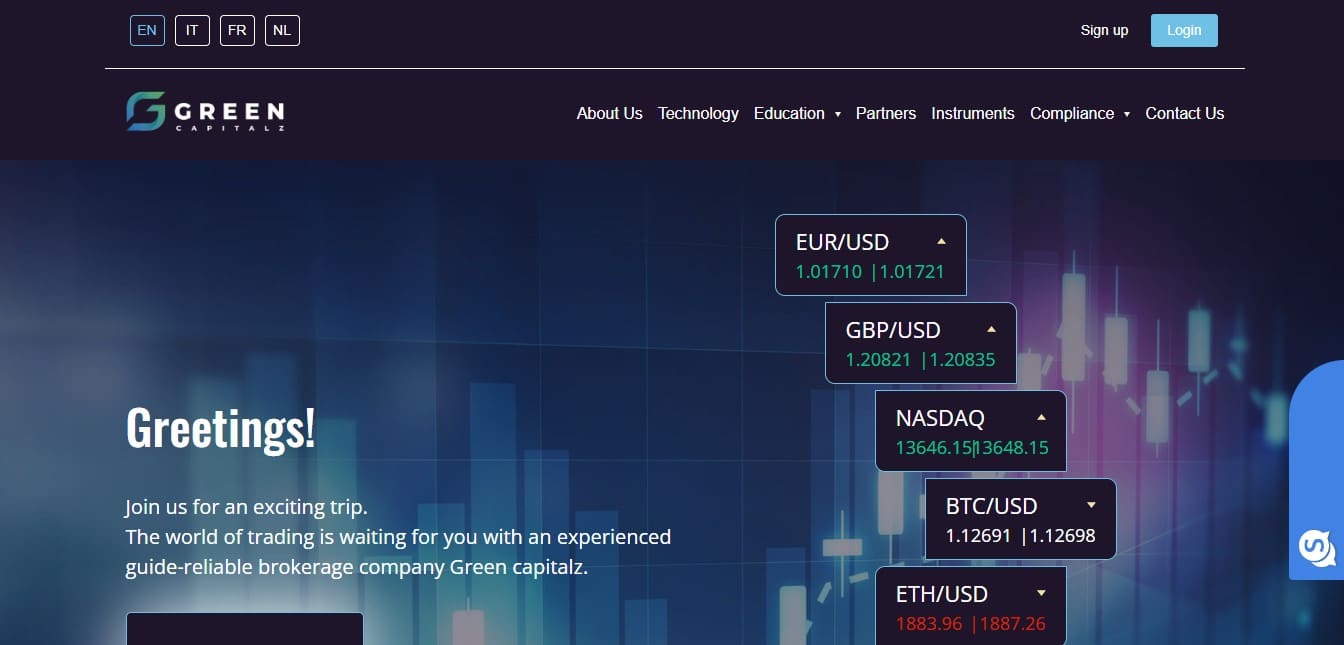 Continue to read to know more about Green Capitalz. Once you have known it enough, you can go ahead and take the decision about your first trading account.
| | |
| --- | --- |
| Broker | Green Capitalz |
| Website | https:/green-capitalz.com/ |
| Assets | Metals, Energies, Currency Pairs, Crypto, Stocks |
| Web Trader | Yes |
| Mobile Trader | Yes |
| OS Compatibility | Windows, MAC, Android, iOS |
| Account Types | Silver, Gold, Platinum |
| Islamic Account | Yes |
| Education | Webinars, Videos, Ebooks |
| Customer Support | Phone, Email, Live Chat (24/5) |
Trading Platform for Mobile and Desktop Devices
I want to talk about this particular feature first because I know it will surprise you in a lot of ways. So, I have seen that new online platforms are trying to brag about the fact that they have their own trading systems and software tools. It's amazing that they were able to create their own applications, but not so great when you go into the details and depths. It is unfortunate but true that most of these platforms are created by one company with only their customers in mind. They might be experts at trading, but not at creating trading software.
On the other hand, you have MetaTrader 4 trading platform, which has been proven over and over to be the best trading platform in the world. Most online trading platforms like to offer this one to their traders not only because it is highly advanced, but also because it is always a safe move. They know they cannot go wrong with MetaTrader 4. This platform is not new at all. In fact, it is one of the first platforms that gained popularity all around the world among traders and online brokers alike. It is still there and ruling the online trading world with its amazing features, user-friendliness, and fast order execution.
These are the three things you have to combine in one place to create the perfect software for trading. You will be glad to know that the company has made this world-renowned trading software available to you on all your devices. Have you been using Windows since your childhood? You can use in your Windows computer. Do you prefer MAC over any other computer? You can use it on MAC too. Are you always switching from Android to iPhone? Even if that's the case, which is quite rare, you can still use it on all the mobile devices regardless of the operating system you have on your device.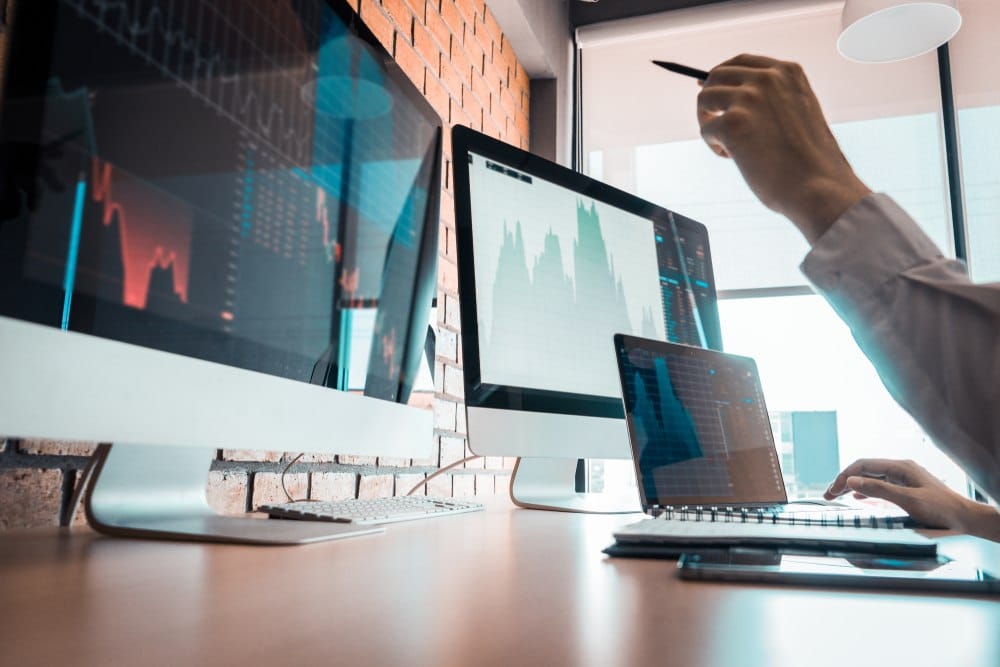 Web Trader for Universal Compatibility
Now comes the second most important part of this review. I am glad to tell you that this company really cares about you in all the possible ways. I have seen many trading platforms in the past, but no one really goes out of their way to search their traders like this one. Yes, I have seen the companies that provide you with a web-based trading platform and a mobile application both. But, what I have noticed with most of them is that they don't work much on their mobile applications. If they have a web-based platform, they usually don't work on a mobile platform.
Here, you have a company that has paid equal attention to both trading platforms. If you are looking for something that can work on your mobile devices, you have the MetaTrader 4 for you. This platform will run smoothly on all your iOS and Android devices. Furthermore, you have the same platform compatible with you other operating systems.
If you wish to use it on your desktop computer that has either Windows or MAC operating system, you can do that with ease because of the compatibility of this platform. But things get even better with the web-based trading platform that runs even more smoothly on all those operating systems and devices.
What you are going to love more about the web-based version is that it does not require you to download anything. It works on all devices with major browsers. It will run on your computer, mobile, or tablet like a website. You can open it whenever you want without any hassle or compatibility issues. If you are after a uniform trading experience, I don't think you can get your hands on anything better than a web-based version of the trading platform. What makes Green Capitalz different from other companies is that it has made MetaTrader 4 and Web Trader both available on all your devices.
Customer Support in All Forms
Have you ever wondered why so many companies have started to create their support centers? If you look at the open-source platforms on the internet, they usually go with the online community approach. If you have something you want to ask, you have to post your question in an online forum. You then have to wait for the answer, which usually comes from another user or expert. It might not come directly from the company. However, this is a model that usually works for a specific type of companies. I don't think this model works really well for online trading services providers.
Despite that, you have so many online platforms that are switching to this model. They try to help you through their FAQs without ever providing you with another way to get in touch with them. This can be extremely frustrating for you when you are looking to talk to someone but all you get is some clichéd questions and canned responses. In the case of Green Capitalz, I am sure you are going to love the way this company offers you customer support so differently. Firstly, you can send the company an email when you are not in a hurry.
If you are in a hurry, you can just call the phone number and someone will be there to assist you before you know. Do you want to take things even higher in terms of quick service? I am sure you will love the online chat feature. This feature is there on the website, allowing you to get in touch with a customer support representative as soon as you land on the website. Do keep in mind that the company is not there for you over the weekends. If you want help regarding any matter, you will have to get in touch with the company during the work days, but they are available 24 hours on all of these five days.
Free VPS Option
For now, I will not delve in to the talk about trading account types. I will talk about them later, but I have to tell you that if you sign up with the right one, you will get the VPS feature as well. If you are new to trading, you will have to know about this feature and its basics. VPS stands for virtual private server, which means you have a private server dedicated to you.
However, it is a virtual server, which means you are not using the resources of a real hardware component. To be precise, you are using the resources that have been dedicated to a virtual machine on a physical machine.
The thing about VPS is that the company will give you some bandwidth, space, speed, and other resources that are dedicated to you only. Yes, you will be using all of these resources without any interruptions because that's what VPS is all about. You get dedicated resources, allowing you to trade at speeds that you have never experienced before. If you want to make your trading reliable and faster than before, you should go with this option. It might not be available to everyone, but the right people can definitely take advantage of it.
When you are on a shared server, you are sharing the resources. This means if one of the customers is consuming a lot of resources, the performance of your trading platform can suffer. On the other hand, when you go with the VPS option, you will never have to face such a situation. You always have your dedicated resources available to you.
They still remain available to only you when you are not using them. In the end, I am sure you must be admiring the fact that this company offers you Free VPS option if you sign up with the right account. Surprisingly, there are more companies than you might imagine that are not even familiar with such an option.
Learn How to Trade before You Trade
There is no reason to put your money at risk when you have so many ways you can learn trading and trade like a professional. Of course, it will take you some time before you have the confidence of a professional trader, but with the right resources, it should not take you too long. What are the right resources? Do you have to pay separately for them? Not at all! When you sign up with Green Capitalz, you will not have to pay for any learning and education.
The company has provided you with some great education on trading. I have to personally talk about webinars, which I think are the best ways for you to learn trading. They provide you with an environment where you consider yourself a part of the experts. They are talking to you and you are listening to them. If you have questions, you are free to ask them all you want. What I like about webinars is that you can learn from home everything that people had to travel miles to learn in the past. This is the type of technological advancements that we need more in trading.
What makes things better is that you can learn through many formats of information. Do pictures and moving visuals make more sense to you? If yes, you should learn from videos. Do you want to take your time to learn? I believe you are better of learning from ebooks. Are you interested in listening to experts live? If yes, then you are best suited for webinars.
The company has found another way to take your trading experience to a new level. It provides you with a demo account that you can use to familiarize yourself with the entire process of trading along with the trading platform. I think it's a great addition by a very intelligent online trading system.
Funding Made Easier  
You will have to fund your account before you can start using it. It does not matter which trading account you open with the company, you will have to maintain the minimum balance to keep it going. Now, if you go with any of these accounts, you will have to use some method to deposit funds in your account. With most other companies, you can usually send money through MasterCard and Visa. These are the two debit and credit card companies that are known around the world. However, I have to tell you that these are not the only companies.
You also have UnionPay that is popular in certain parts of the world. You will find many countries in Asia that provide their customers with UnionPay cards with the logo on them. In addition to that, some people rely on the Maestro card rather than the MasterCard. I am glad to tell you that all of these people can sign up with this company because it accepts all of the credit and debit cards that I have just mentioned. Do you know the company has another trick up its sleeve to improve your trading experience?
Yes, if you are looking for a safe way to transfer money and that's what you will get when you are with Green Capitalz. The company also allows you to use the bank wire transfer option to make things easy for you in terms of transferring funds. There are no fees for you to pay when you are funding your account or withdrawing money from it. If you use the credit card option, you should be able to see the money appear in your account almost instantly.
Four Unique Account Types
If you look at the website, you might be surprised that there are only three accounts listed on the trading account page. I have to tell you that there is something more you will discover if you read the details carefully. Yes, if you look at the table of accounts, you will find only three of them. You have the silver account, gold account, and platinum account. However, if you sign up with the most expensive account, which is the platinum account, you can have access to Islamic accounts as well.
That's something a lot of people completely ignore. Just because you don't use an Islamic account does not mean one of your friends, colleagues, or peers won't be using it either. You should tell them about this particular option because a lot of people are not able to trade only because they don't want the swap rates and other things that go against the teachings of their religion.
If you are a Muslim person, you should be easy when signing up with this company. You will not have to do a lot to get access to this account. In fact, if you go with the platinum account, this option is offered to you without any additional charges.
The three main accounts are called the silver, gold, and platinum accounts. These names are common with a lot of online trading companies, but I can tell you that these accounts are completely different from what you have seen before. If you want to take advantage of the best trading features, you should go with the platinum account. You are not going to spend a lot of money if you want to open any of these accounts. You can deposit only $250 and you should be good to open a trading account. The one feature I really want you to take advantage of is the account manager feature.
Competitive Leverages and Spreads
The spreads and leverages that you get from an online broker decide your trading conditions. If someone ever asks you about the trading conditions that you are in when you sign up with this company, you should tell them about these two factors. Now, I have to be honest with you by saying that the leverages are quite competitive. However, I will not say that they are the best in the market. What really makes them special is the fact that they are available to you without any other commissions or services charges.
With other companies, you will be spending money on service charges. What makes matters worse is the fact that you have pay commission on every trade that you execute on the platform. That's something that really surprises me. On the other hand, when I look at the trading services from Green Capitalz, I have to tell you that you will get the best of both worlds.
The spreads are really low and tight from this company no matter which asset you pick. To make things even better, you have varying leverages that you can take advantage of while trading certain assets.
Keep in mind that the leverage you get on your trades depends on the account you pick. The smaller the account, the smaller your leverage will be. However, even the small leverage with your basic account is enough to give you a huge boost when you are trading. Think about it, when you trade forex with just the basic account, you can get leverages of up to 1:100.
That's already quite huge, but the company makes things even better if you go with the other advanced accounts. With the platinum account, your leverages could be as high as 1:300. Isn't that something that gets your attention instantly?
Various Security Measures in Place
The company has fortified its services in a variety of ways. I can tell you that caring about safety and security is not something most online brokers can do. They run their businesses as casually as you can think. With Green Capitalz, things are always systematic. You have the company taking all possible measures to protect you as a trader and your information for as long as you are signed up on the platform. The information you insert in any box on the website will be encrypted through the highest standards for your safety.
The money you deposit in your account will be sent to separate accounts for safety measures. Last but not least, you should be happy to know that Green Capitalz complies with the KYC and AML policies as well. This means the platform is legitimate and only for legitimate traders.
Final Thoughts
I can't think of a better trading platform when it comes to recommending it to you and my friends. I think this platform is complete, offers you a lot of friendly options, and lets you pick an account that really suits you. The leverages of up to 1:300 are definitely huge and the availability of the trading platform universally is just icing on the cake. Now, do you think Green Capitalz is worth your business?
---
How To Get Your Money Back?
Get your money back from any scam broker!
Fill in the contact form on the page in this link and you will get the help you need in order to recover your stolen money! You will be guided through the whole refund process by the customer support of a recommended scam recovery service after which a case will be opened for you by a personal case manager.
---