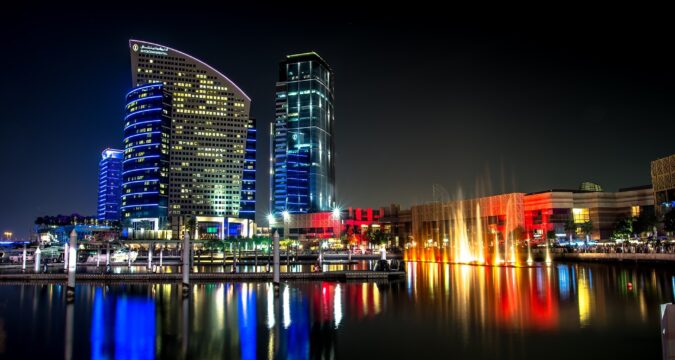 Since the beginning of 2021, hundreds of crypto scam complaints have been filed by residents of Dubai. A lot of these cases have also made it into the court; however, due to the limitation of crypto-related regulations and other obstacles, most cases have not managed to reinstate the lost money from the defaulters. Tarek Mohammad, Head of Crypto Crime Section at Dubai Police, shares shocking insights into the uneventful proceedings.
According to Mohammad, when potential investors are told that such a massive number of people have lost their money to scams, they find it difficult to believe. He added that the majority of crypto-related projects are comprised of Ponzi Schemes or fake endorsements. The university correspondents and activists of Dubai Police recently arranged a webinar to raise awareness for increasing crypto scams.
The Dubai Police and Trade Free Zones are Working on Introducing Policies to Properly Regulate Cryptocurrencies
Under the supervision of Chief of Dubai Police Abdullah Al-Marri, a proactive campaign has been launched to crackdown on crypto-related scams in the region. Due to the absence of proper crypto-related regulations, the law enforcement agencies are using the anti-money laundry laws from 2018 to deal with the issue of crypto scams and bad actors.
In addition, a Financial Action Task Force (FATF) has been put together to tackle the rising cases and making necessary arrangements for trying them into the court of law. Mohammad also reported that Trade free zones like DMCC and Abu Dhabi Global Market have already introduced some baseline regulations to safeguard the enterprises from getting harmed by threat actors operating crypto-related scams.
Mohammad told the media that many of these projects are sponsored by criminal syndicates, providing more insight into the dangerously spreading crypto scams in the region. When the investors put their money into such a tainted money pool, they also become a party to the illegal trade without realizing it. He further urged investors to listen to the voice of reason and always ask for proof of registration first and foremost. 
He further added that many real estate agencies in UAE have claimed that they would be settling land payments with crypto. However, people should refrain from entering into such contracts as these entities are under the jurisdiction of the UAE government and can only make a legal transaction with UAE dirham. He also told the media that a lot of bad actors produce photoshopped licenses to fool their victims or pose to have registered in other countries so that they cannot be tried legally.